The word gerbil (pronounced jer-bill) comes from the word 'jerboa', an Arabic word used as the common name for a different rodent species. Jerboas are small animals with long legs, huge ears, and a lengthy tail. They resemble a mouse crossed with a kangaroo, with rabbit ears as a finishing touch! They are nocturnal, and live in deserts in North Africa and the Middle East, and there are over 30 different species.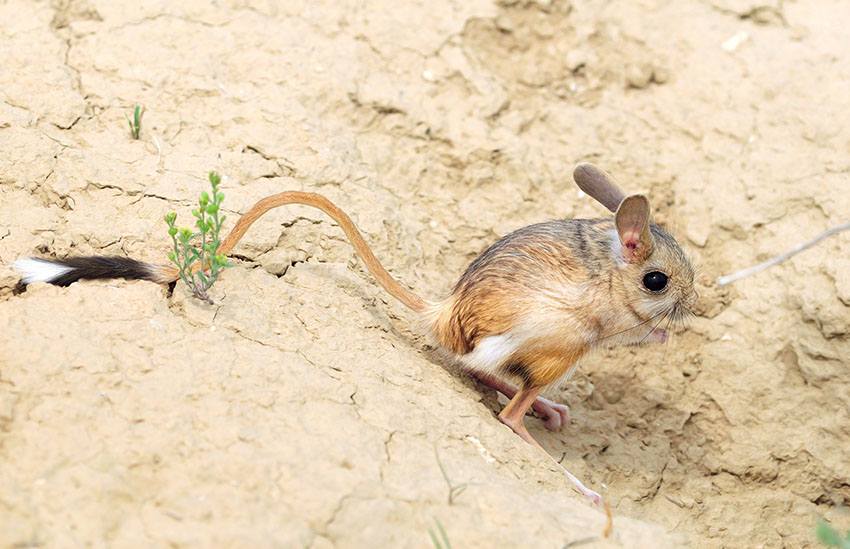 A Jerboa - 'gerbil' derives from this name, even though they are not from the same branch of the Rodent family
The gerbil's other common name, Jird, is also from Arabic.