Guinea pigs need lots and lots of hay - there's no such thing as 'too much'! The hay aids their digestion, providing dietary fibre (roughage), and bedding too. They eat lots of it, so keep plenty in stock. Store it somewhere dry, to prevent mold and spoiling.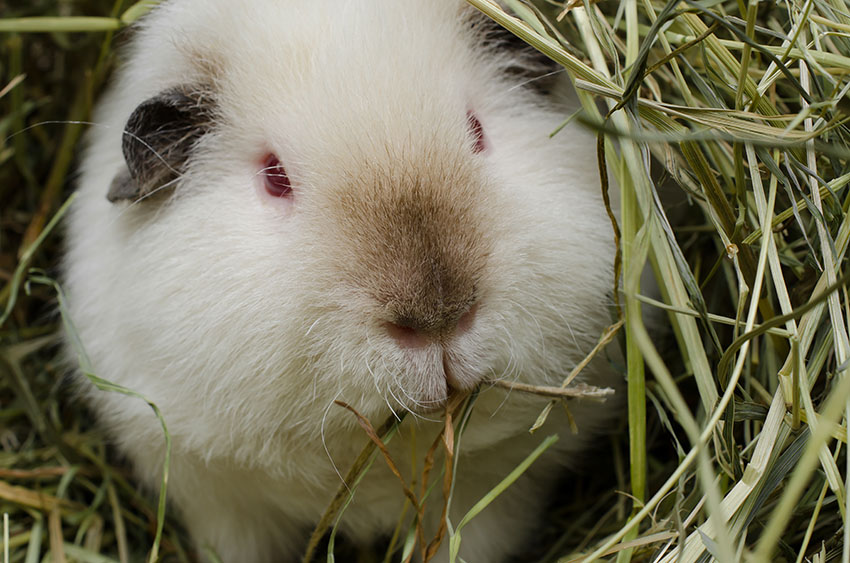 So, guinea pigs eat their own beds? Yup - they need hay for both eating and bedding
You can buy special extra-nutritious hay from some pet stores, or can source a supplier online. The stuff for eating should be provided in a hay dispenser, separate from the hay bedding. The bedding doesn't have to be the enriched variety, of course.