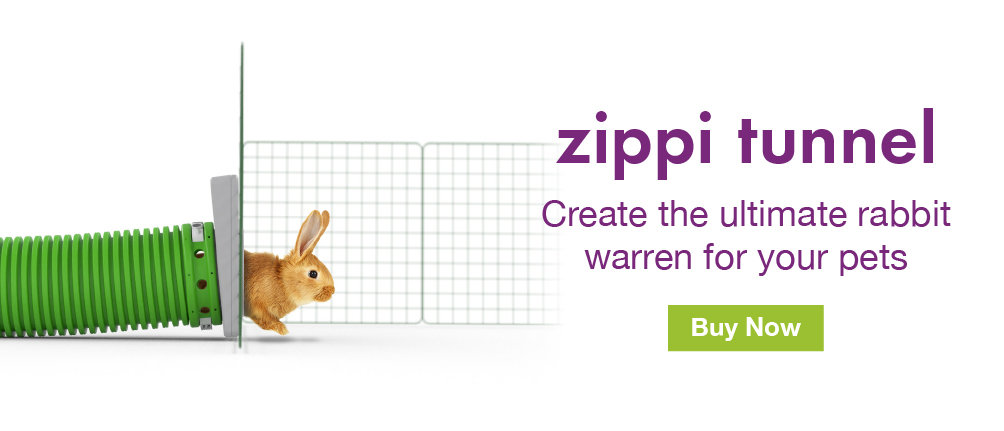 The Omlet Guide to Keeping Rabbits
Read about these furry animals and their amusing antics. You can learn the basics of caring for your pet or study their anatomy. Do you know your dewlap from your scut?! Or did you know that unchecked a rabbit's teeth will grow 5 inches a year? You can read all this and more in Omlet guide to keeping rabbits.
Related Products
Customer Images
Cindie, 31 May 2021
My rabbit ONLY uses his coop as a bathroom ???? I even tried removing food and water and putting it out in the pen. How do I get him to start "going" outside? Yes... I have the 9' omlet rabbit tractor and I move it 1-2 times a week. That's the biggest issue. Unless I catch him in the coop it's soooo hard to move it cause I don't want to hurt him.
---
Toni, 8 January 2020
As an experienced rabbit keeper I would not buy your runs because they do not have tops on - rabbit is prey to attack from foxes and cats, amongst others. Also, you show hay feeding into a tunnel system. This would get wet in the rain and go mouldy - very bad for rabbits. I don't think you have thought your systems through very well and it is disappointing to see the rabbits photographed in the two story hutch that does not comply with rabbit welfare standards Sorry, there are better systems out there try Runaround and Manor Pet Housing
---
Leanna, 3 August 2019
Can large bunnies fit through the holes on the tunnel?
---
Dianne, 3 January 2019
I have two rabbits three dogs two budgies and two chickens
---
Leigh-Anne, 26 July 2016
I have found your wonderful website and I am loving the runs. Just what I have been looking for