A great way to enrich the life of your pet is to provide them with toys they can play with. This stimulates them and helps prevent boredom and sadness. This section of the guide includes information on several different types of toys from rabbit tunnels to rabbit chews.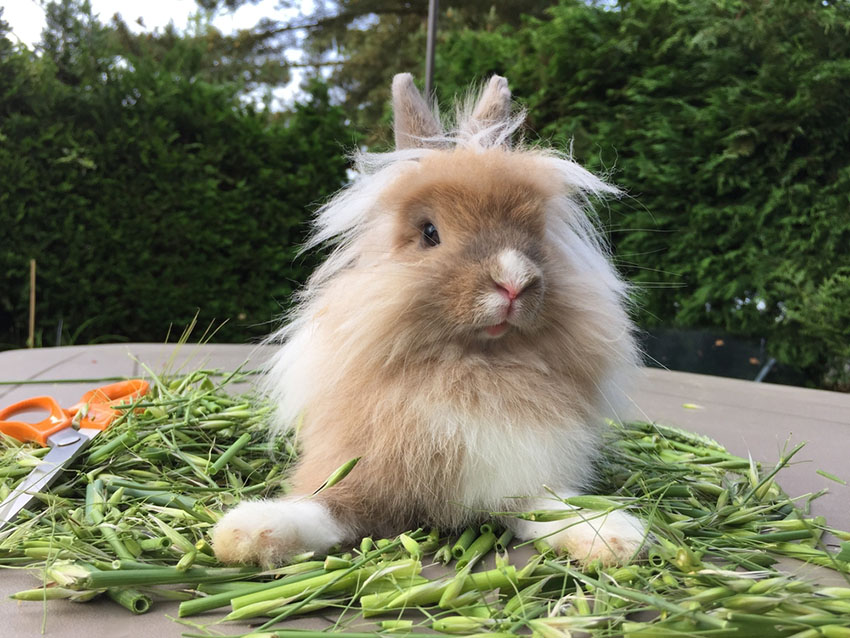 A rabbit enjoys playing with toys (and, according to this Lionhead, sitting comically in food is pretty cool, too!)
We sell a great variety of toys in our shop, ones that have been tried and tested by customers. They make for fantastic little accessories that will entertain not only your rabbits but even you. There are chews for maintaining good dental health, balls for them to bat around, and tunnels for them to scurry into. You can take your pick or even try several every few months.