Finch Chick Rearing
The hen and cock will both feed the chicks, regurgitating food for them. Feeding doesn't start until a chick is two days old, which is the point when the nutrition provided by the yolk sac runs out. Fledglings' eyes only open after six days; and after the youngest of them has reached ten days old, the hen will incubate at night only, as the chicks will be robust enough to survive in the nest without being sat on during the day. At this point they will start sprouting their first adult pin feathers, too. The chicks will finally fledge between 14 and 20 days (depending on the species), but they will still be reliant on their parents for food at this point.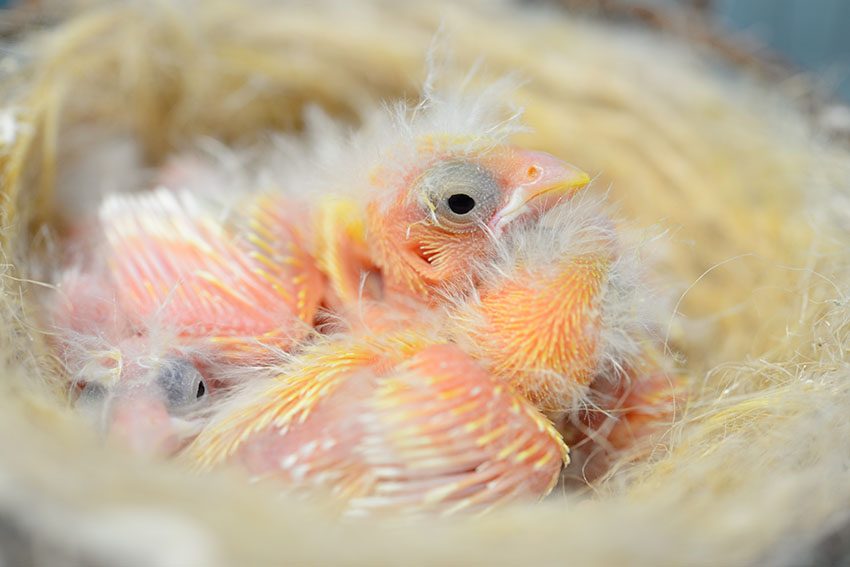 Canary fledglings - 10 days old and constantly hungry!
Chick Weaning
Depending on the species, weaning (independence from the parent birds) occurs between four and six weeks. The chicks will beg for food as they perch, and eventually their parents will stop answering their calls. The young will soon learn where the food is by watching their cage mates, and their begging behaviour will end. If the chicks are particularly slow in getting the message, their parents will simply chase them away. An adult cock bird, in particular, will soon come to view his own chicks as potential rivals.
Once the chicks are feeding and drinking without any parental guidance, the young birds will need to be placed in a separate cage, away from their parents. In larger aviary setups, they will all manage to find their own space without you intervening.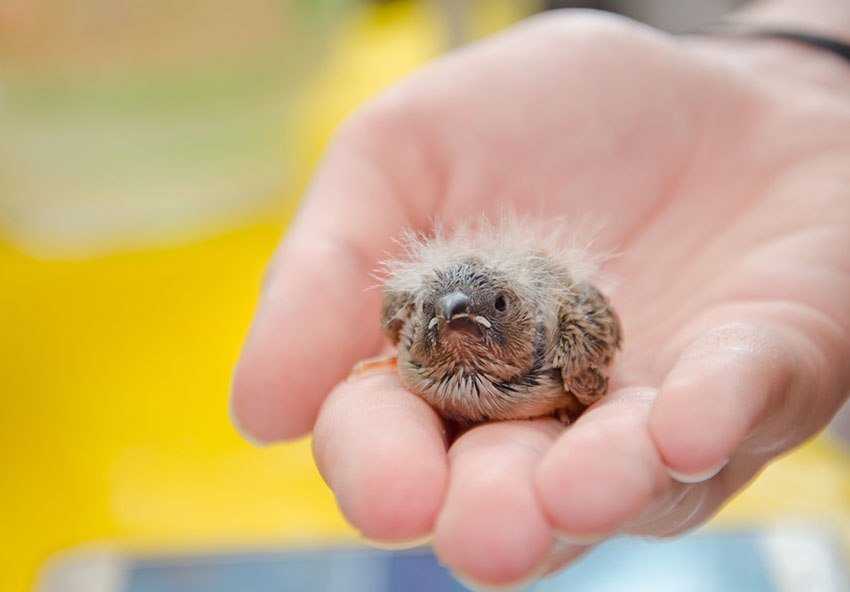 Zebra finch chick at two weeks
Second Clutch of Eggs
If left to their own devices, your pet finches will often try to breed several times a year. Because of how physically taxing the acts of egg-laying and chick rearing is, especially for the hen, no pair should be laying eggs more than three times a year. Two clutches is plenty.