Friendly cats are not limited to the following breeds, but the ones listed here are among the sure-fire softies.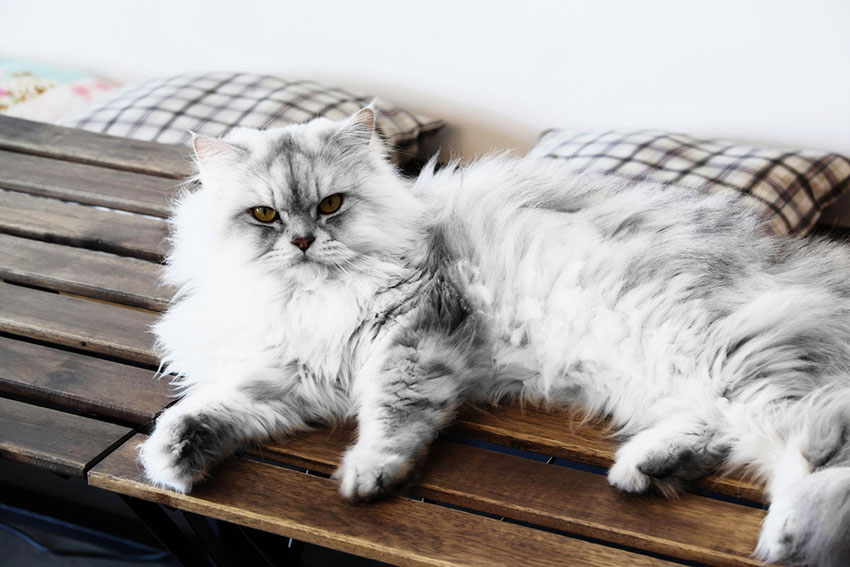 The highly sociable and friendly Persian cat
Persian cats are friendly, sociable and can be very loving. They enjoy snuggling up with their favourite human and many have a very laid back and relaxed nature. This is definitely a cat that looks forward to you getting back from work so you can pay them some attention.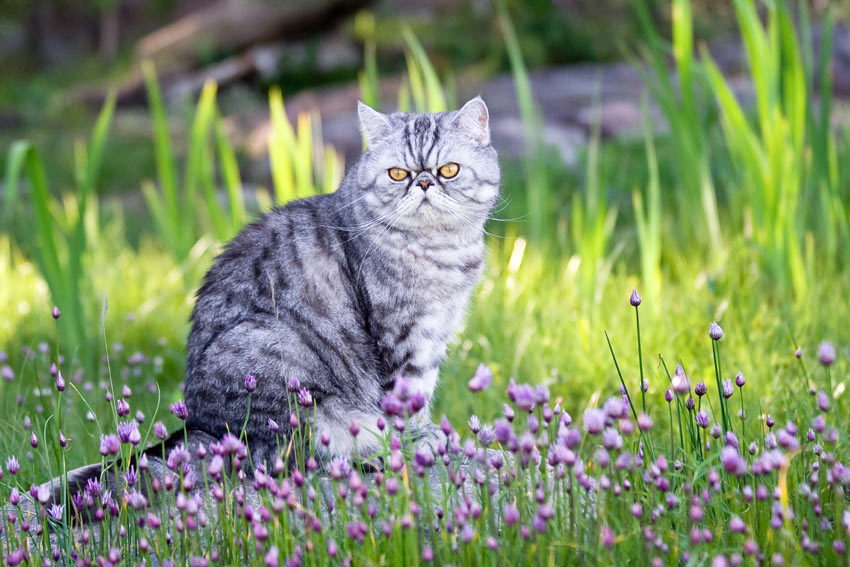 A silver spotted Exotic Shorthair cat brightening up the garden
Docile lap-lovers that crave fuss and affection. Not the most active of breeds, but definitely one for the owner who wants to cuddle their cat!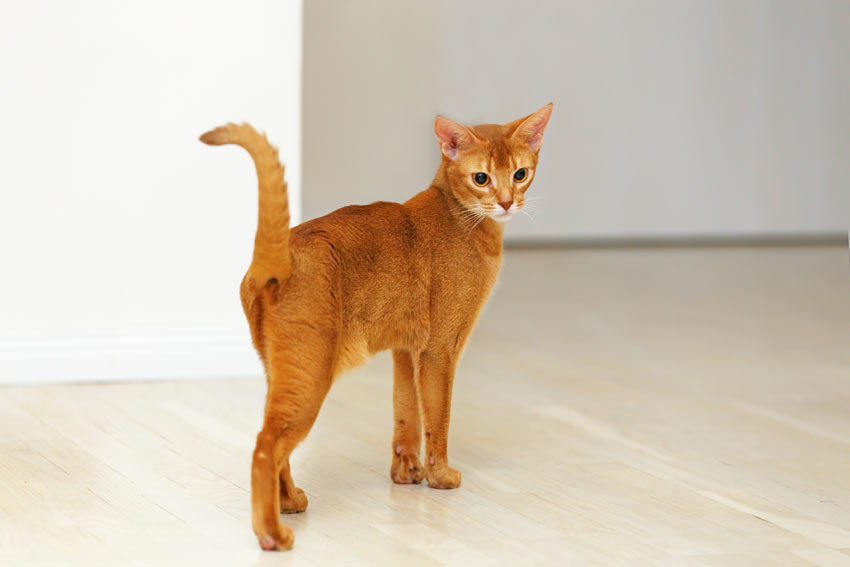 The friendly Abyssinian cat loves to interact with people
Eager to greet you when you return home, and friendly with strangers and other pet cats too. Will come and check up on you regularly throughout the day, with reassuring meows!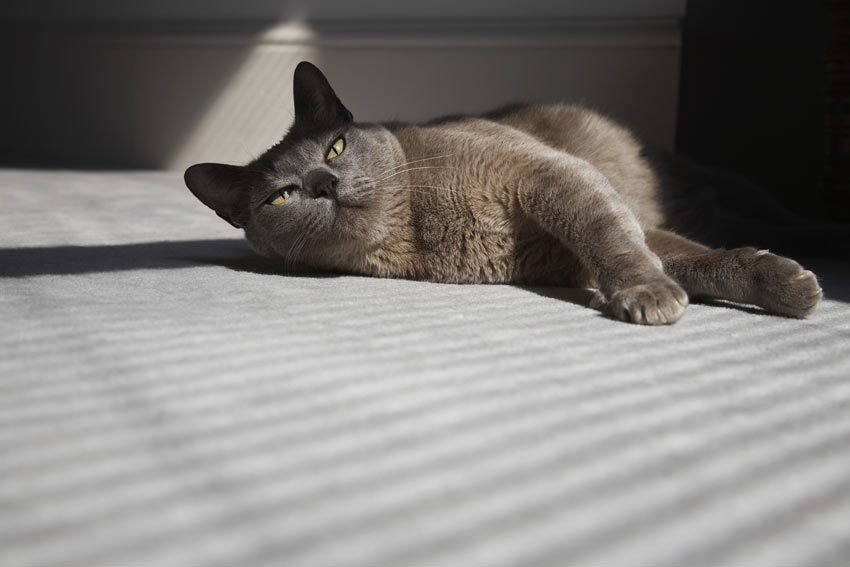 Burmese cats are laid back pets
Super-affectionate, they love curling up on the sofa with their favorite human.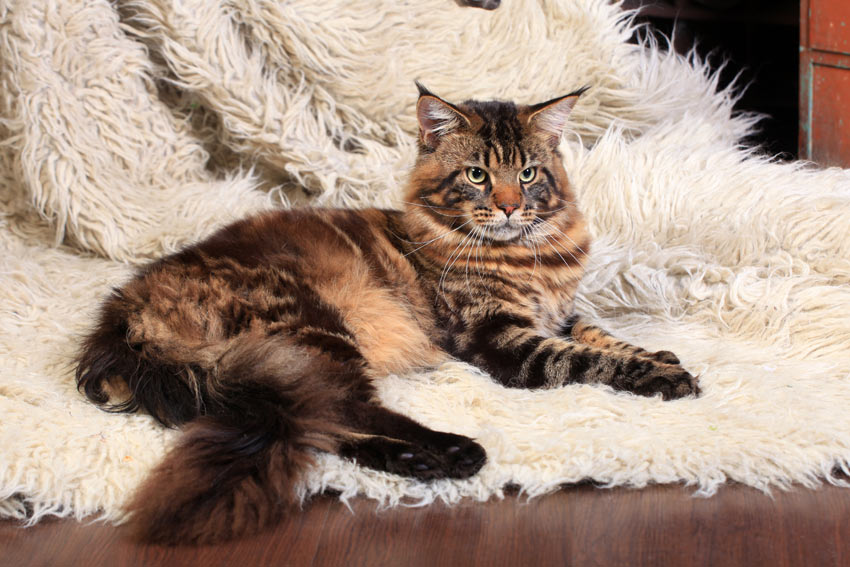 A great big softie - the Maine Coon loves lots of attention
Confident and affectionate, without demanding attention (like certain other breeds!) Likes to hold a conversation, with a repertoire of meows.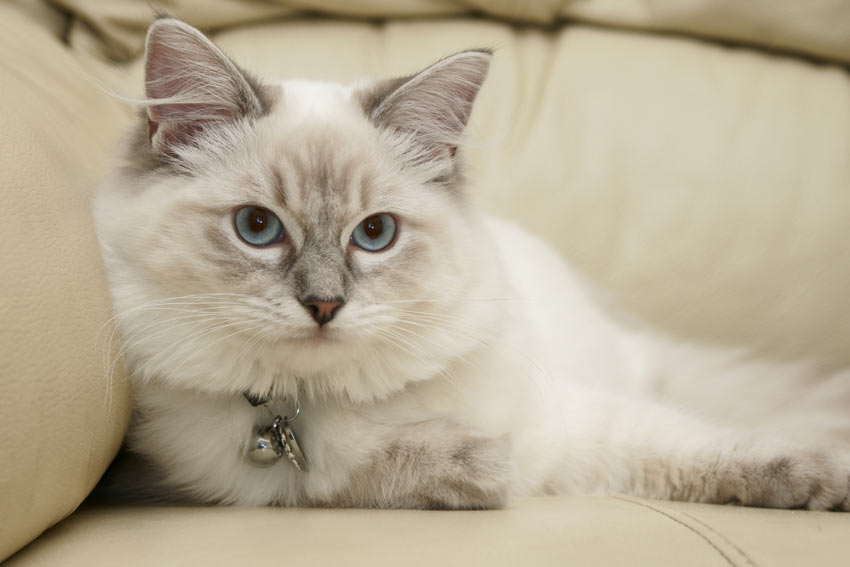 The Ragdoll cat goes all floppy with pleasure when you go in for a cuddle
Friendliest breed? Quite possibly. Laid back and cuddly, the perfect companion cat. Affection + lap = happy cat.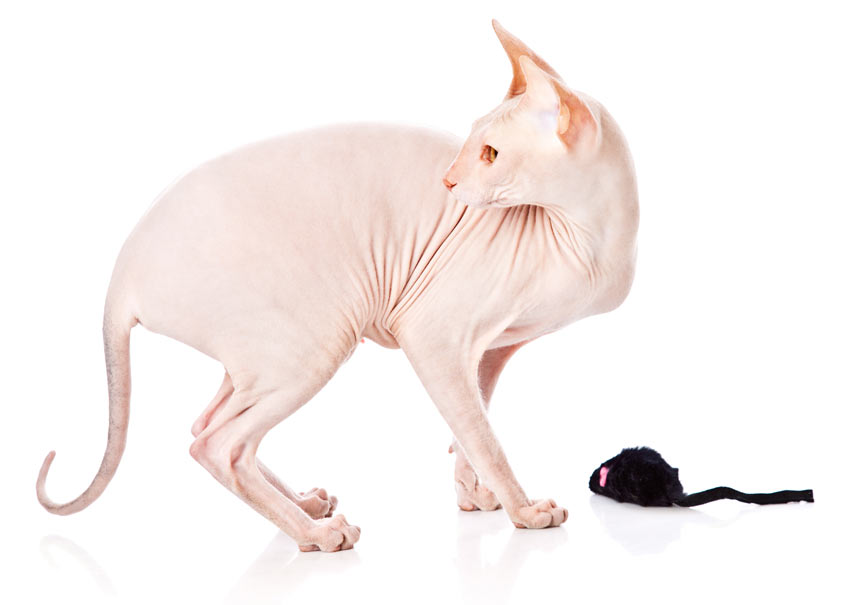 The striking Sphynx cat is a playful companion
The Sphynx is super-friendly, and is probably the most reliant on humans of all breeds.
8 - Non-Pedigree Cats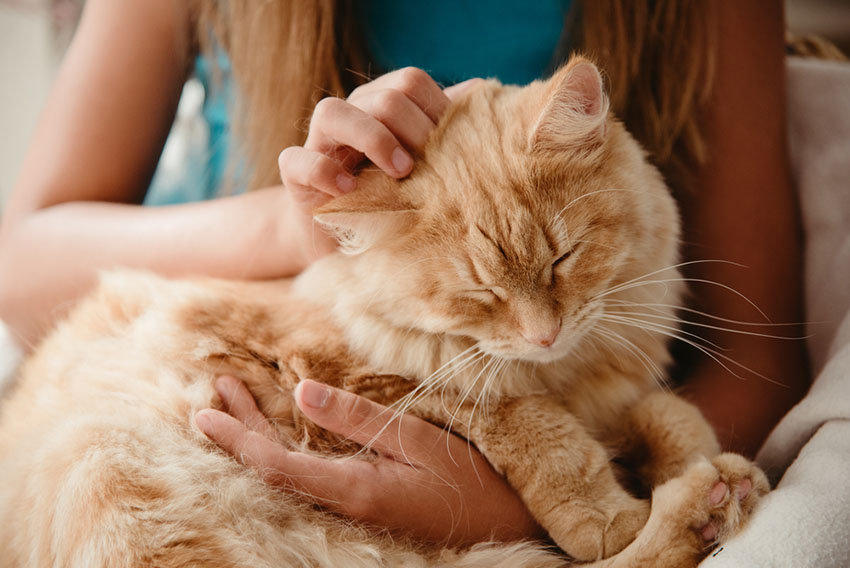 Many cross-breed cats prove to be as friendly as could be, given a loving home and plenty of attention
You might think finding a friendly cross-breed cat was a lottery. But the fact is, most cats will turn our friendly and affectionate as long as you treat them right and show lots of affection yourself.