Cat intelligence can't be compared to human intelligence, or to dogs' intelligence. A cat will be a cat, just as a human will be human and a dog will be a dog! In cats, the measurement is about how far from 'instinctive' behaviors the breed is able to go. Things like curiosity, the ability to adapt to new environments, and visible signs of mental stimulation are what sets the brainy puss apart.
These are some of the cleverest: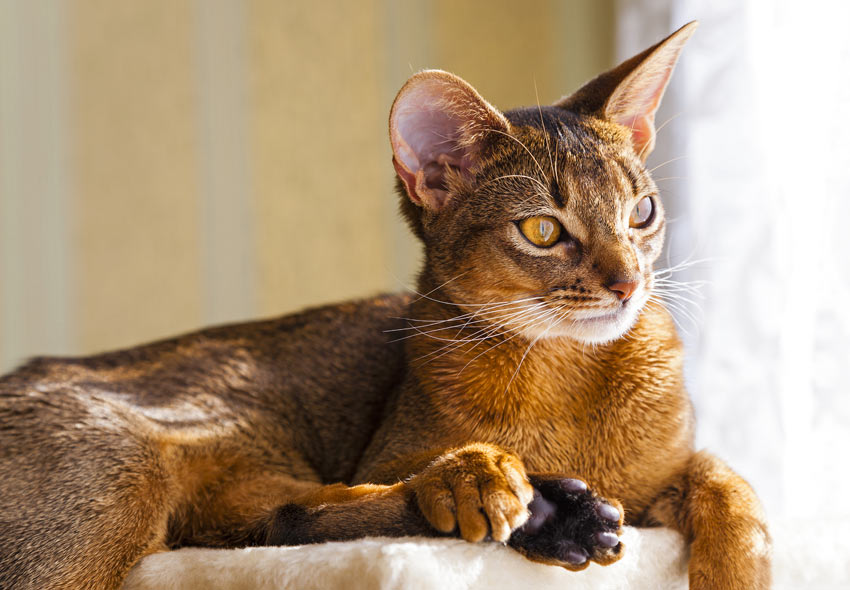 An Abyssinian cat lying down and being... well... clever!
>
Confident, with an air of can-do superiority. They enjoy interacting with their owners and seem happiest when mentally stimulated.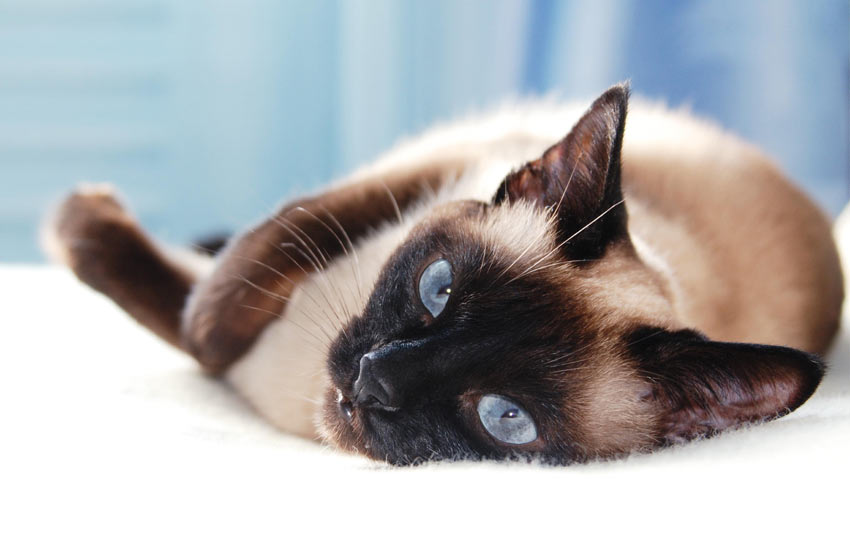 A Siamese cat - as clever as Disney portrayed her, but not as malicious!
If you had to vote, the Siamese would come on top as the most intelligent breed of all. They are mischievous – a trait painted in a malicious light in Disney's Lady and the Tramp – with their inquisitive nature making them explore their surroundings with all the attention of a forensic scientist. Too clever for their own good? Nah! They're superstars of the cat world!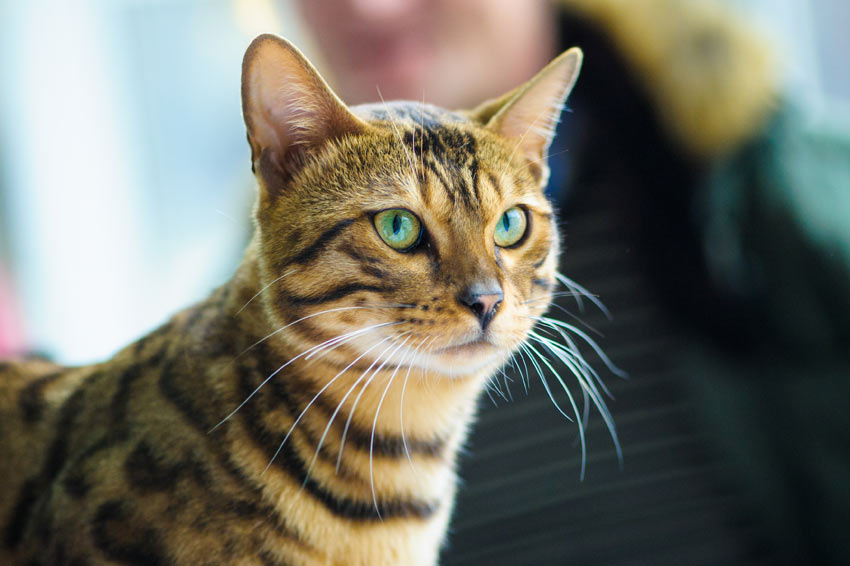 The very clever and sociable Bengal cat
Sociable, with a great love of human interaction. They are very 'talkative' with their insistent meows. They love to jump and climb, exploring their surroundings. They often enjoy water, unlike most breeds, and can learn to play fetch.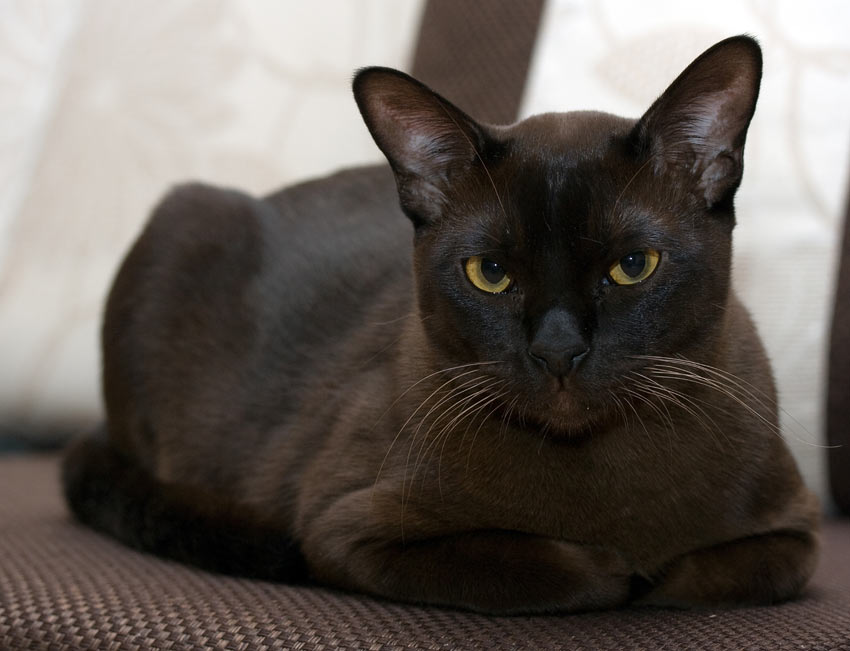 A black Burmese cat, great lover of human interaction
They love human company and attention. They interact well with children and dogs too – friendly dogs soon come to accept them as another dog!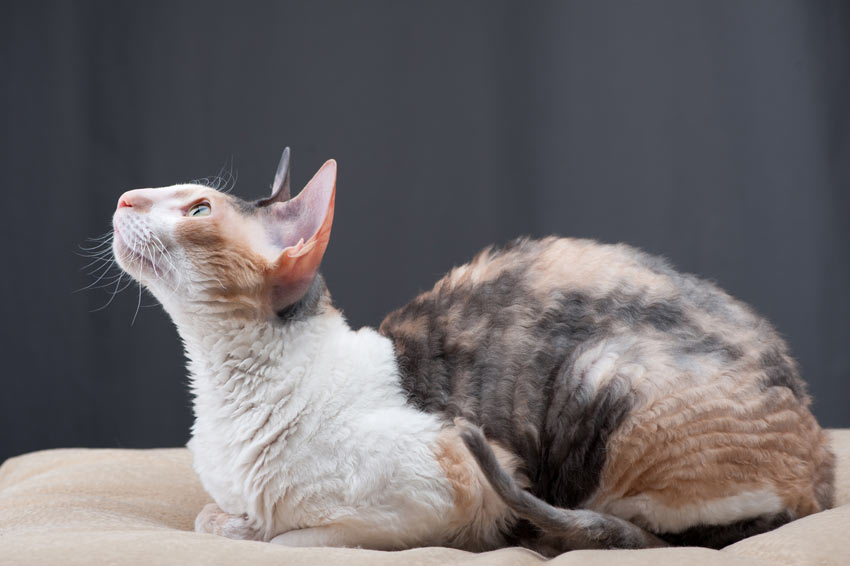 Clever and inquisitive: the wonderful Cornish Rex
Another highly inquisitive breed, keen to explore every inch of their home. They enjoy playing with toys and will pester you for attention and participation in their games.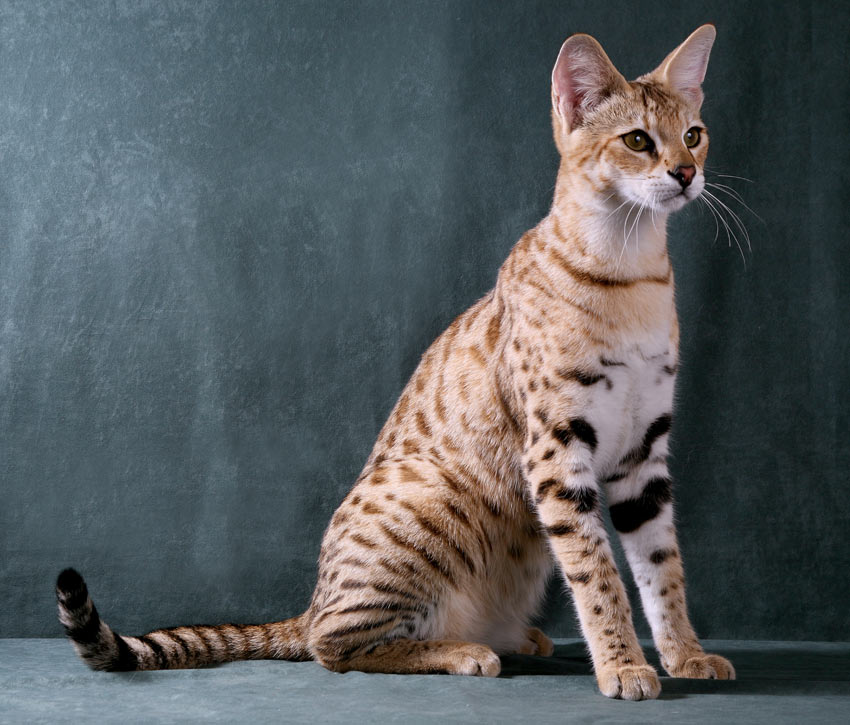 The highly intelligent and restless Savannah cat
Highly active, with a love of play and the great outdoors. Walks on a leash help to keep them mentally stimulated. Their need for stimulation makes them more demanding than most breeds.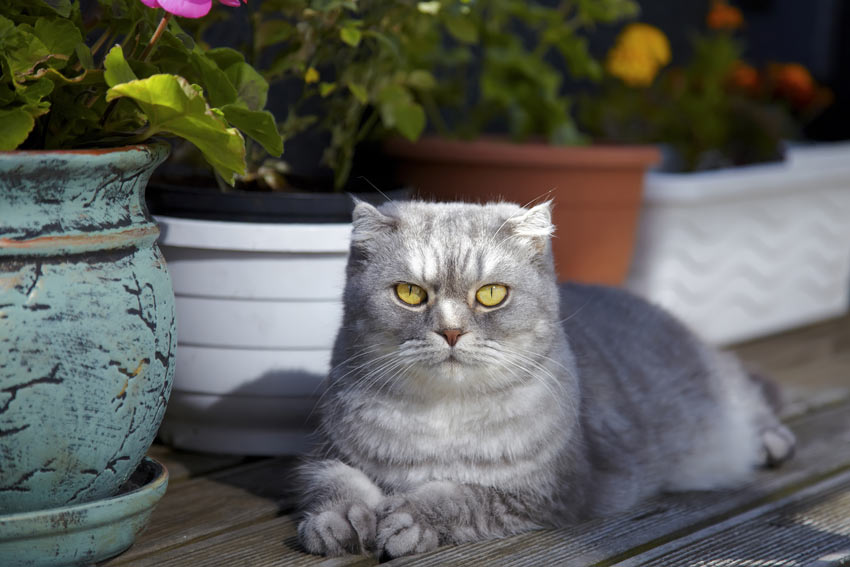 A Scottish Fold cat - she wants your company!
Enjoys teaser toys and puzzle toys that test their mental capacity. They enjoy interacting with their owners and thrive on attention. Easily bored, so you will need to spend a lot of time with them.