The garden begins to stir from its winter slumber and your chickens will thrive on the longer daylight hours producing more eggs and enticing you back into the garden.
Now is the time to make use of the compost you've been enriching all hear with chicken droppings. Dig it into your vegetable garden to maximise your chances of a rich harvest of salads, herbs, root vegetables and soft fruits.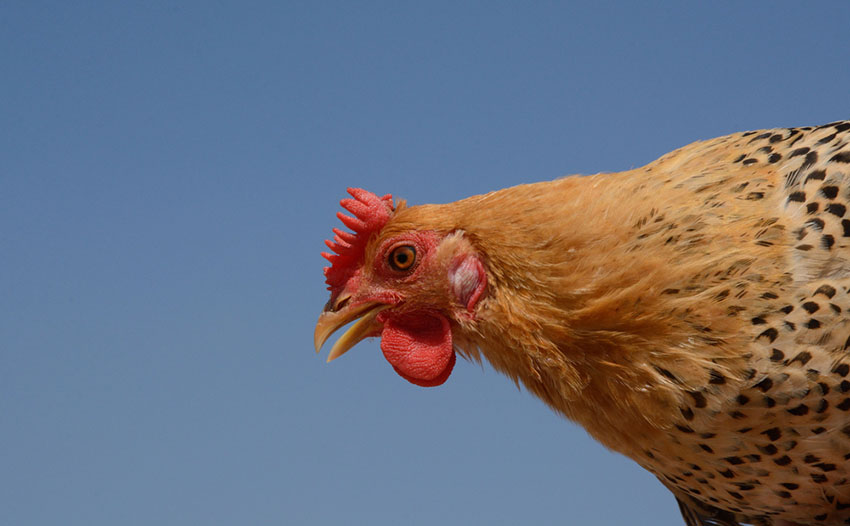 This Buttercup hen has the happy cluck of a healthy spring chicken!
Hens will begin to lay regularly again after their winter lull. They will generally look happier and livelier than they have done in the cold, short days - the phrase that compares a person to a "spring chicken" knows what it's talking about!
Spring is a good time to spray your against Red mites. These will appear once the weather warms up, and a preventative action will maximise your hens' chances of being mite-free. Your pet supplier should have a suitable mite spray.