Balls are a classic toy that many pets enjoy, rabbits are no exception. There are a variety of balls that you can choose from to entertain your pets with - for example, food balls, and roll 'n' chews. The first of these options provides enrichment by using due to get your rabbit to run around after the ball and attempt to wrestle it out. The second acts also as a chew to help keep your rabbit's teeth at a healthy length.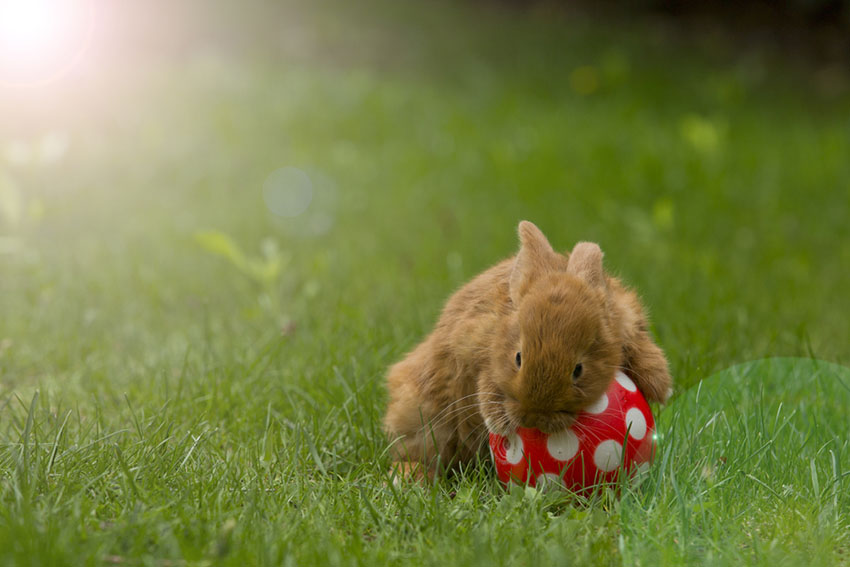 Rabbits love toy balls
Check your local pet shop to see if they stock any balls suitable for bunnies. There are lots out there - just make sure you buy a reputable brand, to be certain they are safe.