There are around 400 breeds of chicken readily available in the US, and many more if you want to look further afield. If simply sourcing locally for egg-laying hens, you will find the choice more limited, but there will still be lots to choose from. The main point is that you need to know in broad terms what you're looking for before you start.
The first consideration is size – Standard or Bantam.
Bantams are small birds (up to 10 pounds in weight), and consequently lay smaller – and fewer – eggs. They are kept mainly for ornamental purposes, and for fancy breed shows.
Standards
(also known as Normal Size, or Large Fowl), are what most people think of when chickens are mentioned – plump, brown, white or black birds that lay large eggs regularly.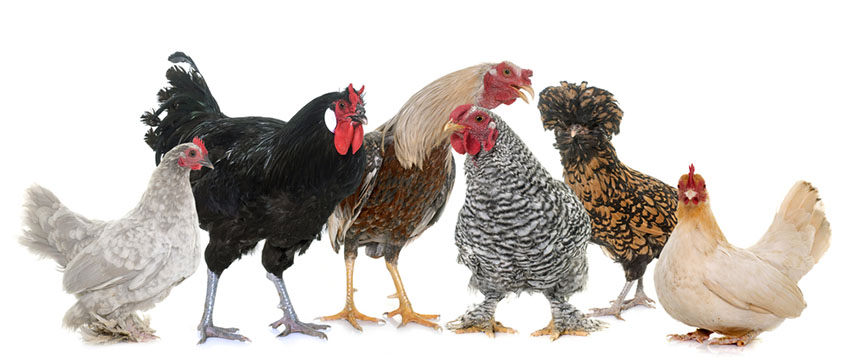 There are different breeds of chicken for all occasions. Do you want a good layer, a good meat bird, or a hen with the wow factor?
Some chicken breeds have been developed for meat rather than for eggs, so bear that in mind too when making your choice. There are also ones called "dual-purpose", developed for both meat and eggs.
You can, of course, mix and match. Chickens make no distinction between varieties, and will find their own pecking order regardless of the mix. Over the next few pages we'll show you the best chickens for eggs, the best ones for kids, the best meat-and-eggs dual purpose types, and the ones that produce colorful egg shells.