There are several things you can do to make your new arrivals feel at home in your garden straight away.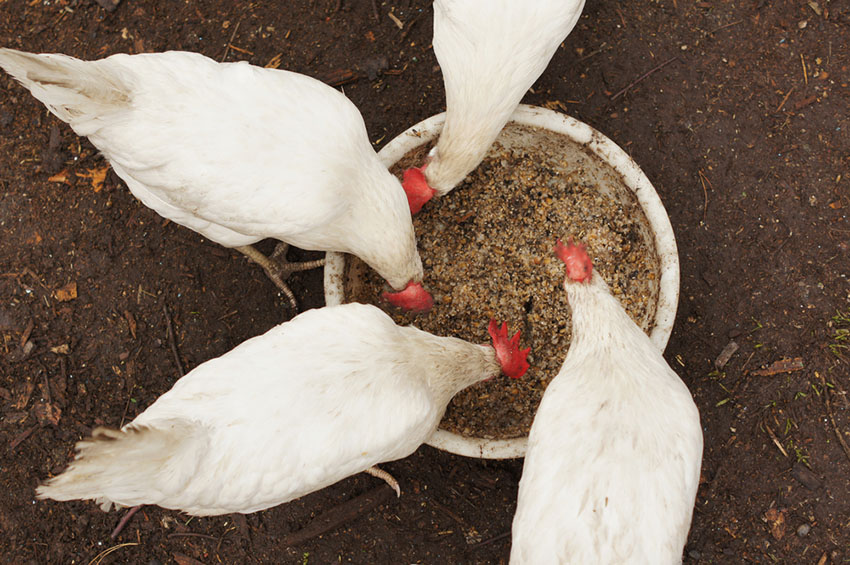 New birds such as these Leghorns can be given a running start by including a few treats in their diet
You can give their energy levels a real boost by feeding them Marmite (or any similar yeast extract) on toast (or bread). Marmite is full of B-Vitamins and is good for chickens and humans alike. A slice on your hens' first day will keep the vet away. You can keep feeding them this as a routine, about once a week.
Introduce your other pets slowly. Chickens get on just fine with most dogs and cats, but it is best to wait a day or so until they are settled, before introducing your furry friends to the newcomers.
Mix some pro-biotic yoghurt in with their food. This does wonders for their digestive systems and helps them overcome the stresses and strains of moving home.