Chickens can catch infections from neighboring flocks, each other, and from wild birds. If your hens are free range, you can't possibly isolate them from any of these. However, to minimize the danger of infection you can add a natural antibiotic to their water. It is called Citrocidal and is made from grapefruit seeds. Available from health food shops, it is very effective at clearing up minor respiratory difficulties such as sneezing, coughing or rasping breathing.
You can continue eating the eggs during treatment, as Citrocidal is 100% natural.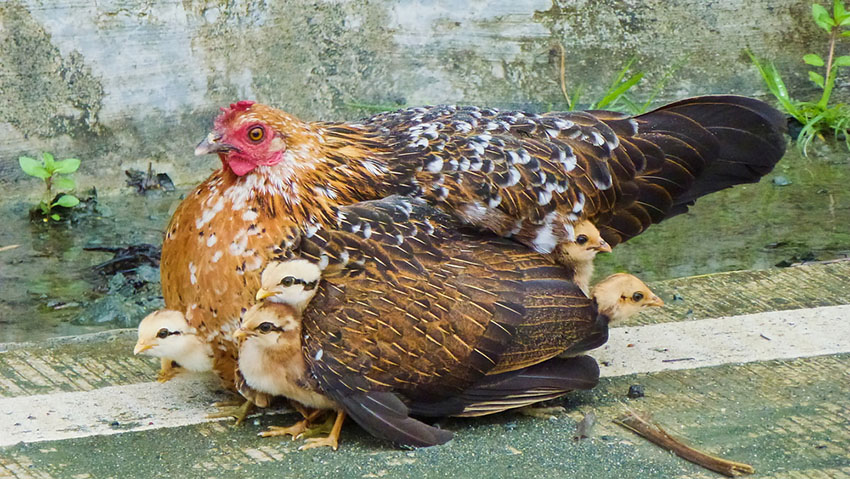 Keep your hens and their little ones safe from infection by adding Citrocidal to their drinking water
The treatment isn't a cure-all. of course, and sometimes these wild birds can bring in something that requires further intervention - parasitical worms, for example; or, in worst case scenarios, the dreaded bird flu.