You can do a simple test by putting the egg in a bowl of water:
If it sinks, it's fresh
If it stands upright, it's a few days old
If it floats, it's rotten!
And so now you know - and you didn't have to crack the shell to find out!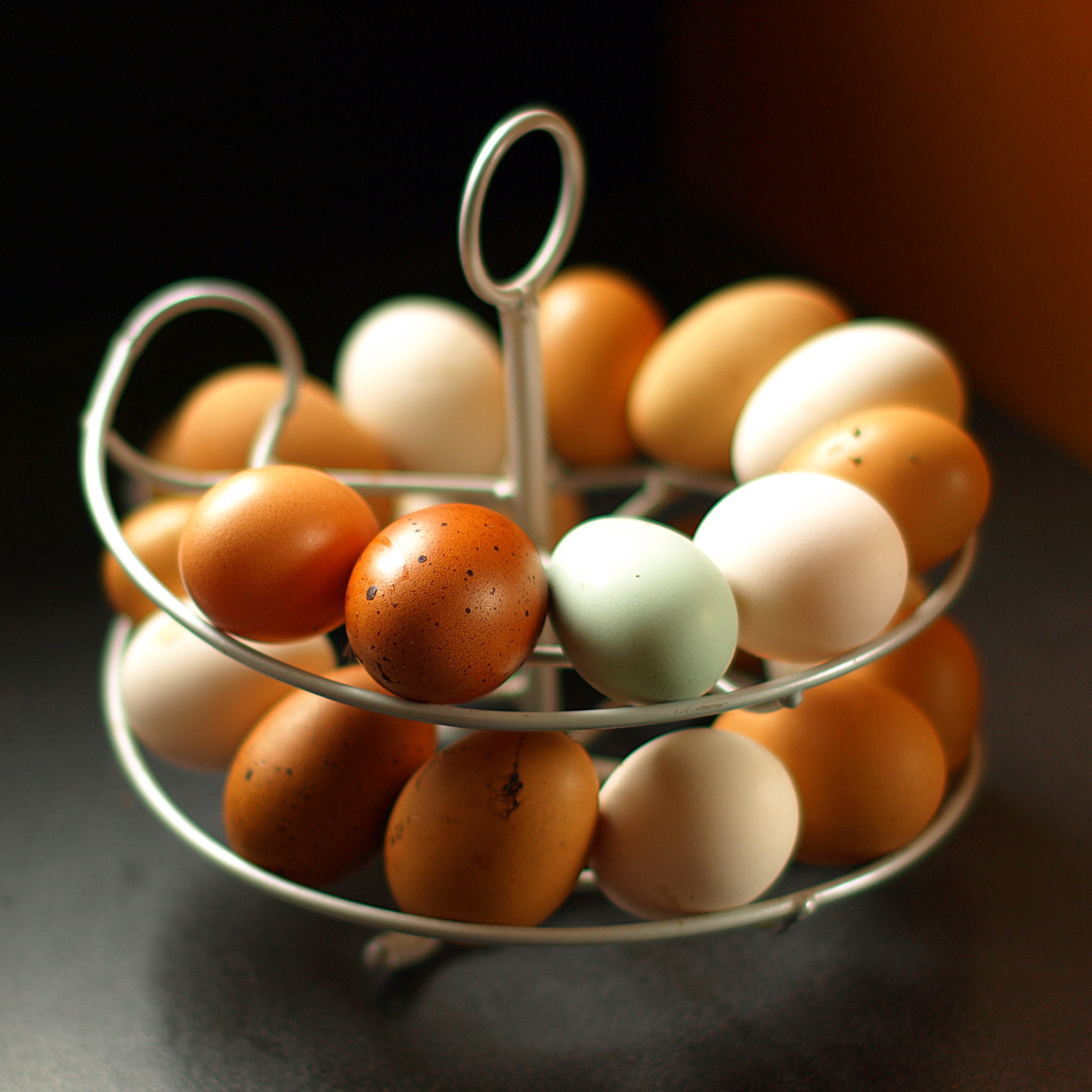 The Omlet Egg Skelter allows to order you chickens' eggs according to age
You should store the eggs broad end up pointy end down, in a cool place. Alternatively you can store them in a dispenser like the Omlet Skelter, shown above. It is not necessary to keep them in the fridge except in very hot weather. Stored like this they should keep for up to three weeks. If in any doubt just carry out the water test described above.