In a word: No! Hens lay quite happily without the amorous attentions of a handsome rooster, such as old Perky here.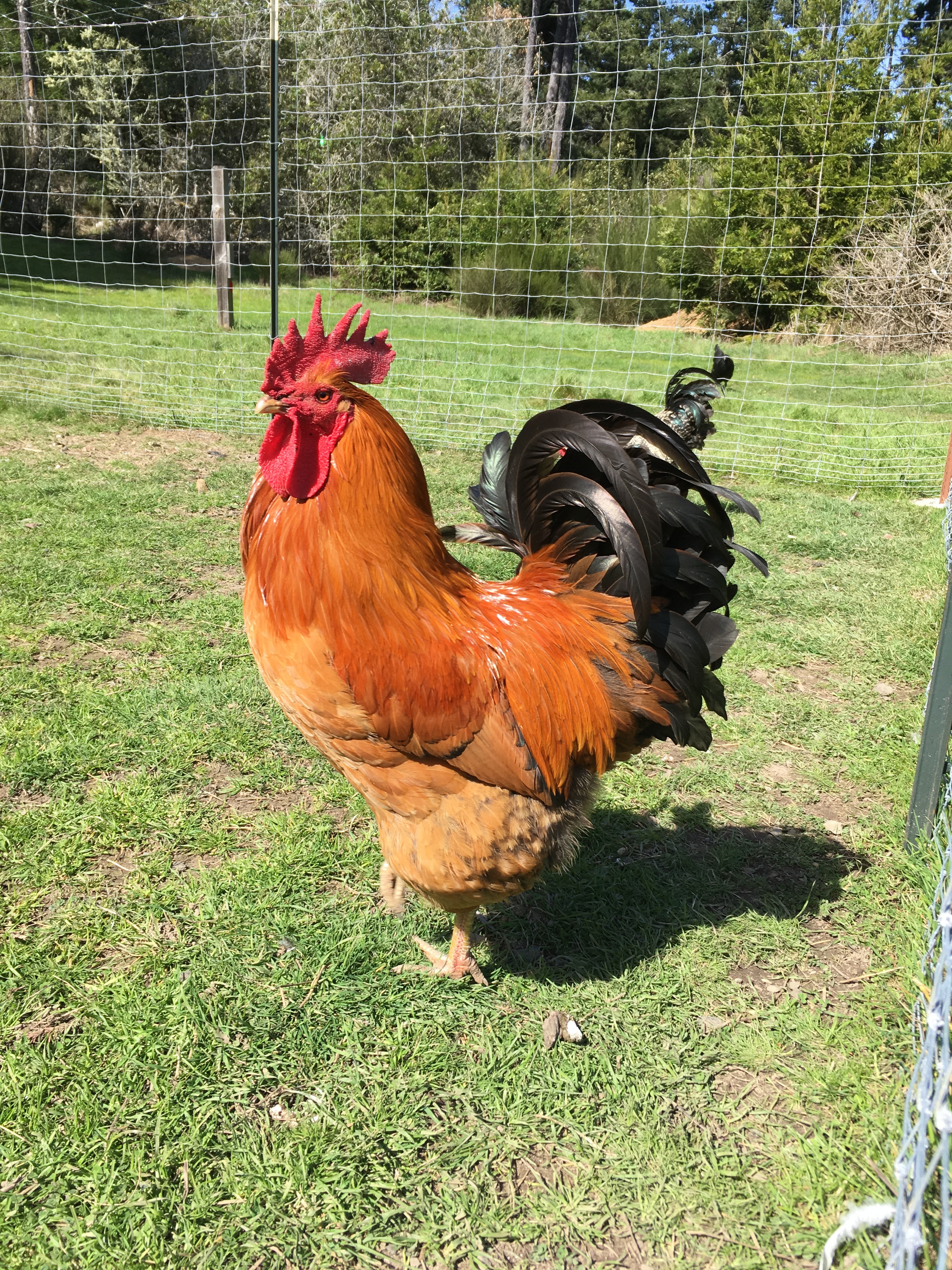 Should you opt for a rooster, he will do everything in his power to tread the hens and fertilize the eggs! If a hen is broody she will then sit on the eggs for 21 days (the incubation period) and with a bit of luck these eggs they will then hatch.
Note: The eggs a chicken lays without the help of a rooster are not fertilized and will therefore never hatch.