The original rabbits came from the southern European mainland. They evolved millions of years ago in the Iberian peninsula. Phoenician merchants used to refer to this part of the world as "I-sephan-im" which means Land of the Rabbits. The word was translated as "Hispana", or Espana - i.e., Spain. The scientific name for rabbits is Oryctolagus cuniculus, which means "a hare-like digger of underground passages".
Once the Romans arrived on the peninsula in the 2nd century B.C., they soon had the idea of farming the small creatures. They were originally kept in fenced off areas, but soon the Romans came to learn about the rabbit's most famous ability, digging. The rabbits kept digging their way out of the secured areas and soon each enclosure had its own set of guards!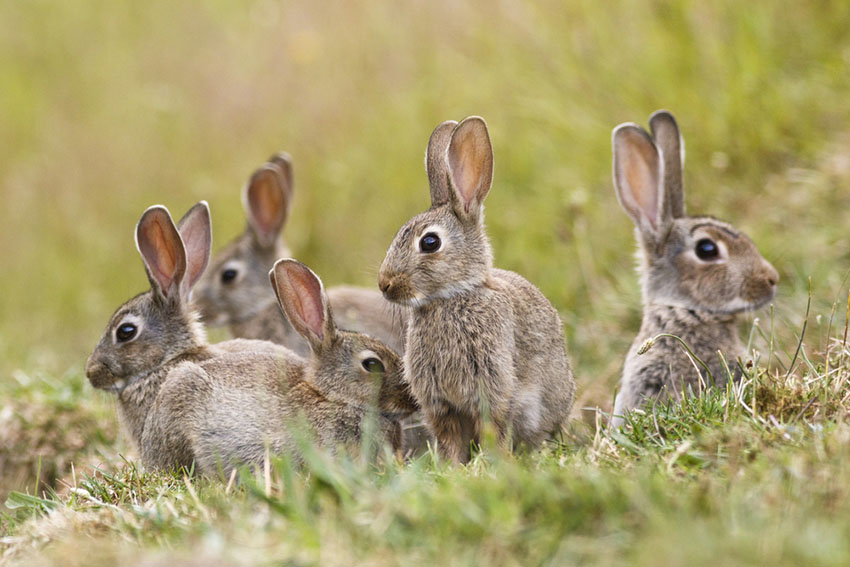 Rabbits originated in Spain, which is actually named after them
With the rise of international trade, rabbits soon managed to find their way to every continent in the world except Antarctica. They thrived on farmland, and this combined with their incredibly quick breeding rate they soon established themselves wherever they wanted.
The domestication of the rabbit is believed to have begun when medieval monks began to keep the animals in cages for food. Newly born rabbits, Laurices, were not considered meat and therefore could be eaten during lent. Monks are known to be rather dedicated people and they soon took to selectively breeding rabbits to create new fur colors.
With the industrial revolution, many people started moving from cities to towns, and they took their rabbits with them. Because a single pair of rabbits could produce up to nearly 200lbs of meat a year, they were seen as an important source of food. In 19th century Britain, people began breeding rabbits for shows and competitions. Rabbits are still a key source of food in many countries.