Bengal Cats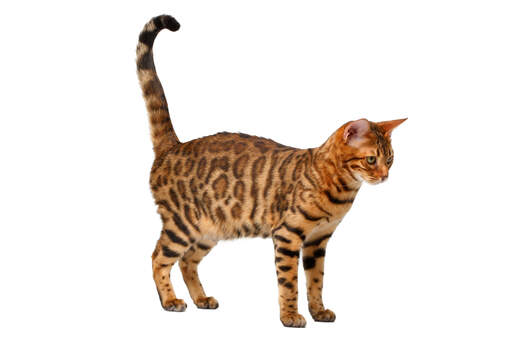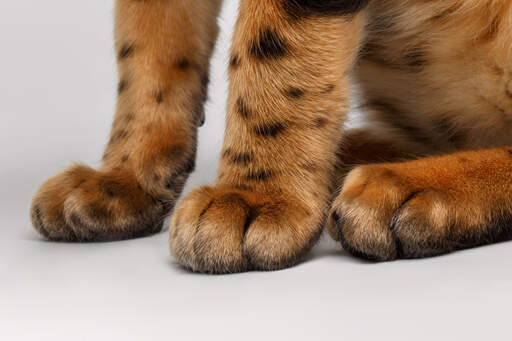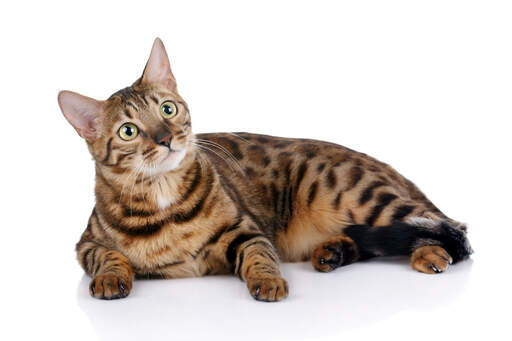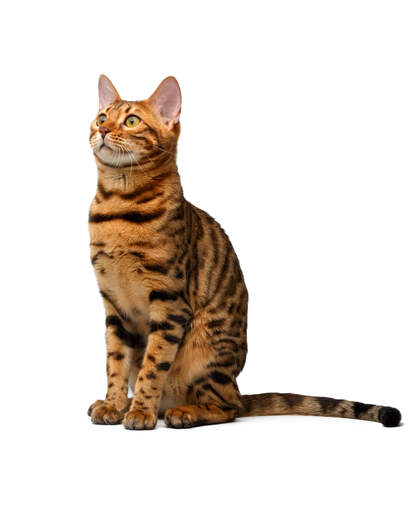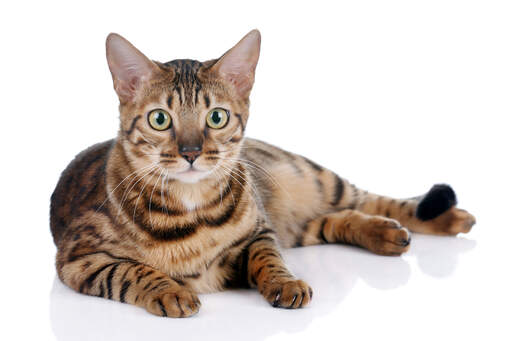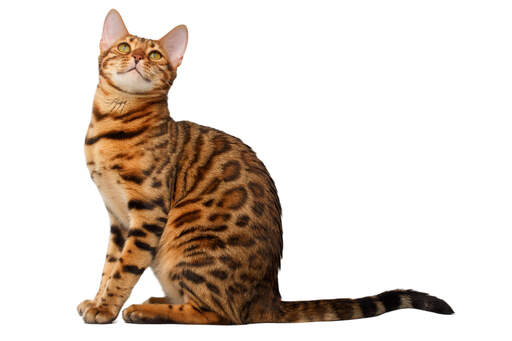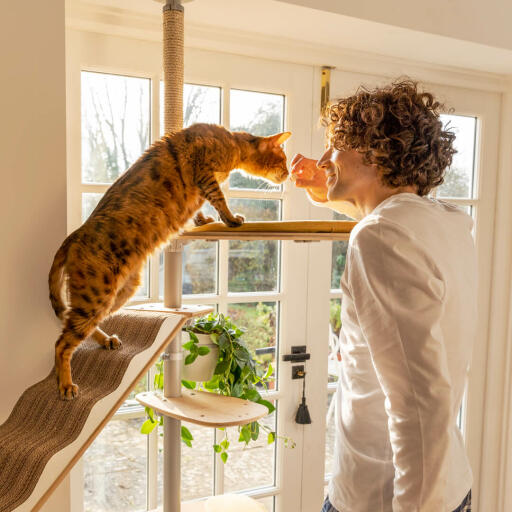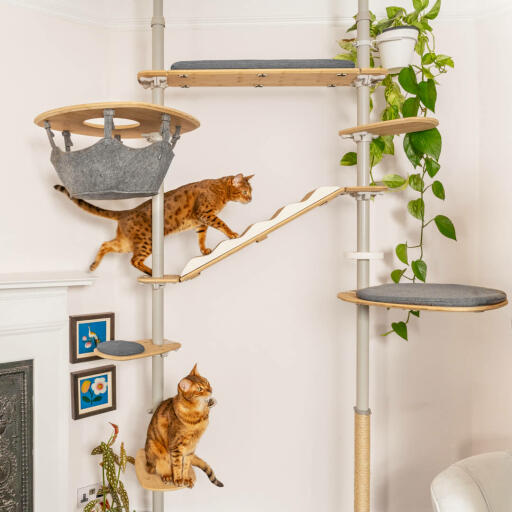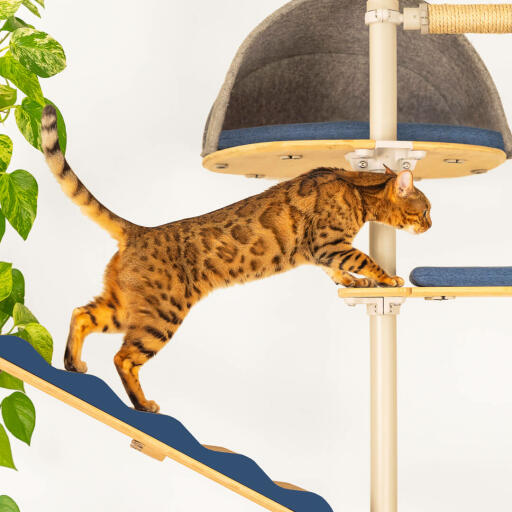 Breed Rating (2 Reviews)
| | |
| --- | --- |
| Appearance | |
| Friendliness | |
| Hardiness | |
| Garden | |
History
---
The Bengal was developed as a new breed in the 1970s. Unusually, it was not cat breeders who worked on the breed originally, but US scientists led by Dr William Centerwall. He crossed domestic cats with the wild Asian Leopard Cat, the aim being to transplant the latter's immunity to Feline Leukemia to the domestic cat population. Their experiments actually failed, but the unique look of the hybrid they had created attracted cat breeders.
Many of Centerwall's hybrids were taken by Jean Sudgen Mill. She developed the breed from these original cats, and all today's Bengals trace their ancestry to Mill's cats. The breeding program involved various domestic other breeds, including Abyssinian, British Shorthair, Bombay, and Egyptian Mau, to 'breed out' the wilder traits of the cat. The Bengal breed was officially recognized in the 1980s.
The 'Bengal' name comes from the wild Leopard Cat's native habitat, and its Latin name Prionailurus bengalensis. Today it is one of the most popular breeds in the world, undoubtedly due to its spectacular beauty. Because the Bengal breed is derived from a wild cat there are different 'foundation' cats (F1, F2, and F3). The number refers to how many generations the individual is from the Asian Leopard Cat. F1, F2,and F3s are not allowed to be showed and only the females are used in breeding.
Behaviour
---
The Bengal is a showstopper. Beautiful, incredibly striking, very energetic, playful, and intelligent too, the payoff is that this is not a breed recommended for first-time cat owners or families with children. They can be quite a handful, and are also very vocal, with a repertoire of chirps and trills that often sound like complex conversation (making them popular stars of many YouTube videos!)
Bengals demand their owners' attention, and need play and exercise as regularly as the average dog. They have even been taught to play fetch and to play in water, things definitely not found in the standard cat rule book! Because of their recent wild ancestry, Bengals need lots of mental stimulation and exercise if they are to remain happy and fulfilled.
Varieties
---
Seal sepia, brown, silver, snow colours. Spotted, Rosetted and Marble coat patterns.
Breed Details
---
Status: Common
Place of Origin: USA
Rough date of Origin: 1970s
Hair length: Medium
Activity Level: High
Vocalness: High
Child friendly: Good with children
Intelligence:
Playfullness: Playfull
Grooming Requirements: Less than once per week
Weight: 5.5 - 10kg
Size: Medium
House Cat or Outdoor Cat: Outdoor Cat
Pet Compatibility:
Social Needs:
Bengal Pictures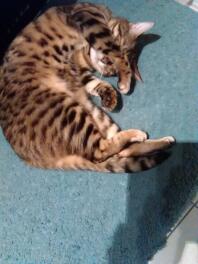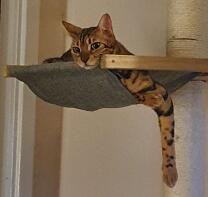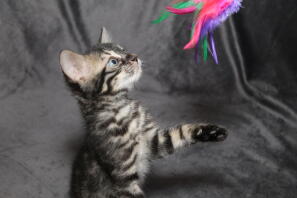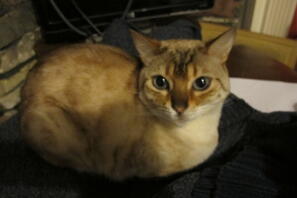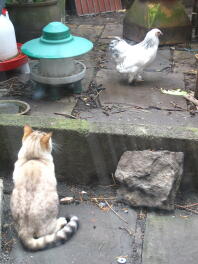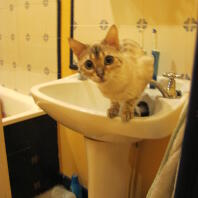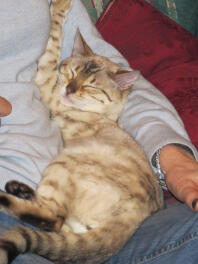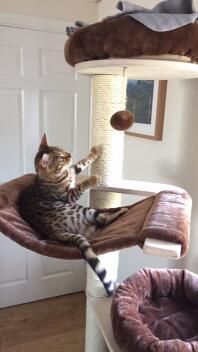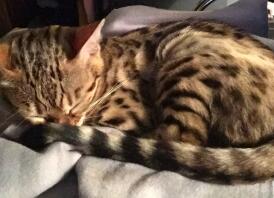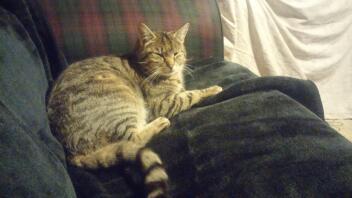 Latest Reviews For Bengal (2 of 2)
---
---