Cornish Rex Cats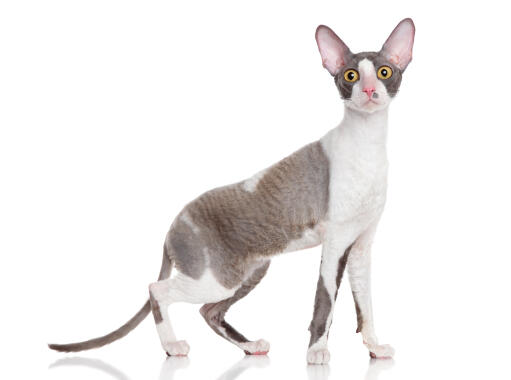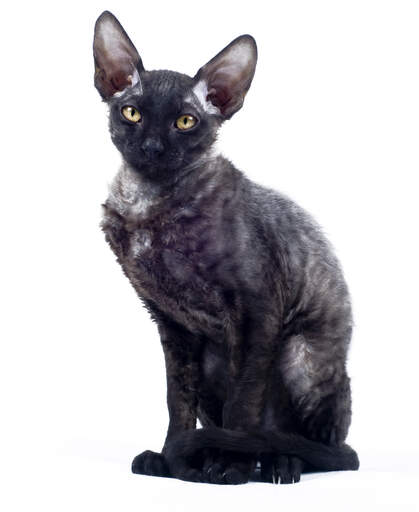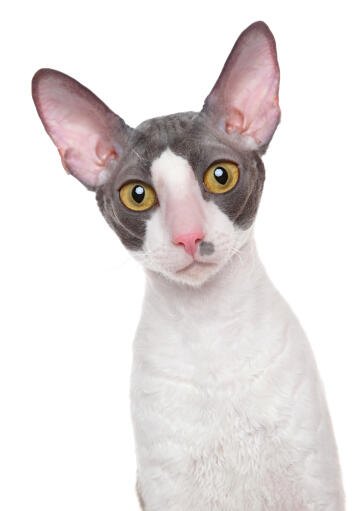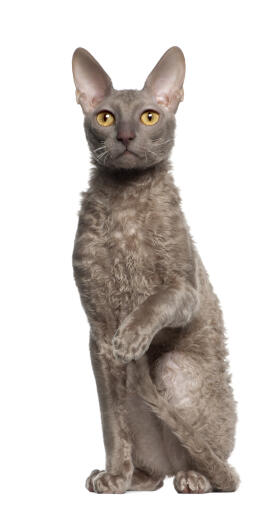 History
---
The Cornish Rex was originally bred on Bodmin Moor in Cornwall. England, by breeder Nina Ennismore. Her tortoiseshell cat Serena gave birth to a litter of five on 21 July 1950, and one of them had a very unusual red and white curly coat. Named Kallibunker (Kalli), this individual is now recognised as the source of all Cornish Rex cats.
Nina contacted geneticist A C Jude, who advised that the cat should be mated back to his mother Serena, to maintain the genes for the curly coat. Three kittens were produced in this mating, one of them a straight-coated female, and the others being curly-coated males. One of the male kittens died young, but the other, named Poldhu, along with Kallibunker, went on to sire many litters.
With a very small gene pool, the Cornish Rex was classed as an endangered breed during the 1950s-1960s. It has been carefully outcrossed in order to widen the gene pool, while keeping the distinctive Rex coat.
Behaviour
---
The Cornish Rex is both confident and friendly. Sociable and house-friendly, they like to be a part of the action and love human attention. Many owners say their cat is highly intelligent, but with a kitten-like playfulness maintained into adulthood.
This breed loves to play, and enjoys chasing anything you throw for them. At the same time they make great lap cats who are always up for a cuddle. Great for the indoors.
Varieties
---
All self colors and patterns.
Breed Details
---
Status: Common
Place of Origin: UK
Rough date of Origin: 1950s
Hair length: Shorthair
Activity Level: High
Vocalness: Medium
Child friendly: Good with children
Intelligence:
Playfullness: Playfull
Grooming Requirements: Less than once per week
Weight: 2.5 - 4.0kg
Size: Medium
Allergy friendly: Yes
House Cat or Outdoor Cat: House Cat
Pet Compatibility:
Social Needs:
Cornish Rex Pictures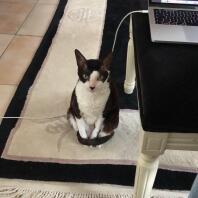 Latest Reviews For Cornish Rex
---
There are not yet any reviews for this breed. Click
here
to write one.