If your rabbit enclosure is outdoors, then, depending on the model, it may require a cover to protect it from the elements. This is a particularly likely situation if your unit is made of wood. If you own (or are thinking of owning) an Eglu, then there is seldom any need to purchase any additional rain protection, as the unit is made of a specially-chosen plastic.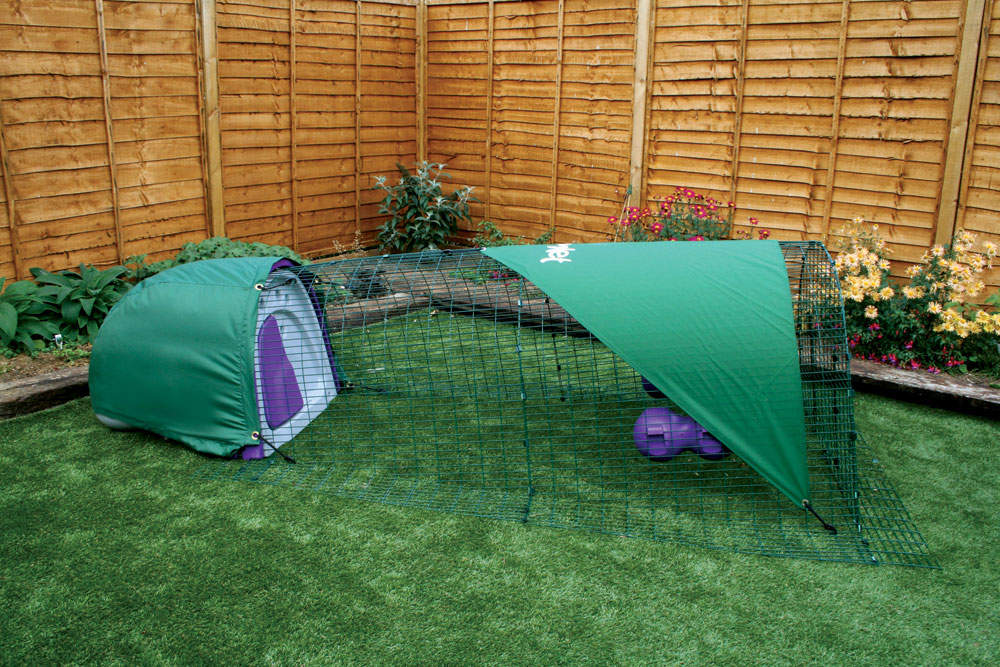 We sell a variety of different weather protection kits on our website
Having a cover on your run is a great option, as it saves you the hassle of having to watch the weather, and needing to nip in and out to remove or replace the cover when needed. If you need to cover part of your run, the Eglu comes free with a run cover to help protect your pets from the elements. If you live in a particularly cold or wet country, then we also stock some more heavy-duty options that provide a lot of protection. Your cover is easy to install and use – simply visit the relevant page at our shop for help and advice.