A run for your rabbits is absolutely essential - they are very mobile creatures that need to have a space to hop and run around in in order to get enough exercise. A hutch on its own does not provide this space that your rabbits need. A run is essentially a cage that sits in the ground and allows your rabbits to safely play outside. A lot of hutches will come equipped with a run, and if yours isn't separate runs can be purchased in pet stores and online.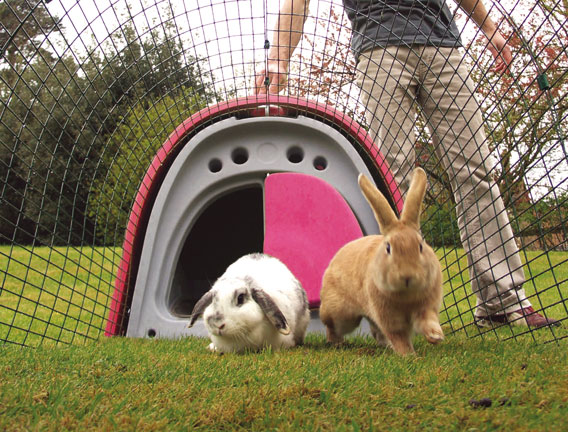 Rabbits love being able to run around, stretch their legs, and enjoy the outdoors
Some runs come with metal on the floor, if yours has this it is important that the metal is touching the floor, otherwise your rabbits will just be standing on metal poles or wire which isn't very comfortable for them.
The Eglu units come with a run attached, both the Eglu Classic and Eglo Go have this feature. Not only that, but it comes with fox proof skirting and a strong, steel weld mesh to keep your pets as safe as they can be.
The Eglu hutch comes with a run attached. Not only does it come with a fox-resistant skirting, but it has a strong, steel weld mesh to help keep your pets safe.