The local city hall or zoning office will be able to issue you with a copy of their rules - "ordinances" - regarding the keeping of chickens in the area of their jurisdiction. Having a copy of this at home will be handy should you run into problems with neighbors. These are public records. You may even find zoning maps online.
Amongst other things (and often in long-winded "legal speak") this will tell you how many birds you can keep, on how much land, and how close to roads, buildings, etc. It will also tell you whether you need a permit, if you can keep a rooster, and whether you have to register your coop, have it inspected, or apply for planning permission.
In general, an agricultural zoning designation will be ideal for the chicken-keeper. Zones labelled residential or commercial will be subject to more restrictions.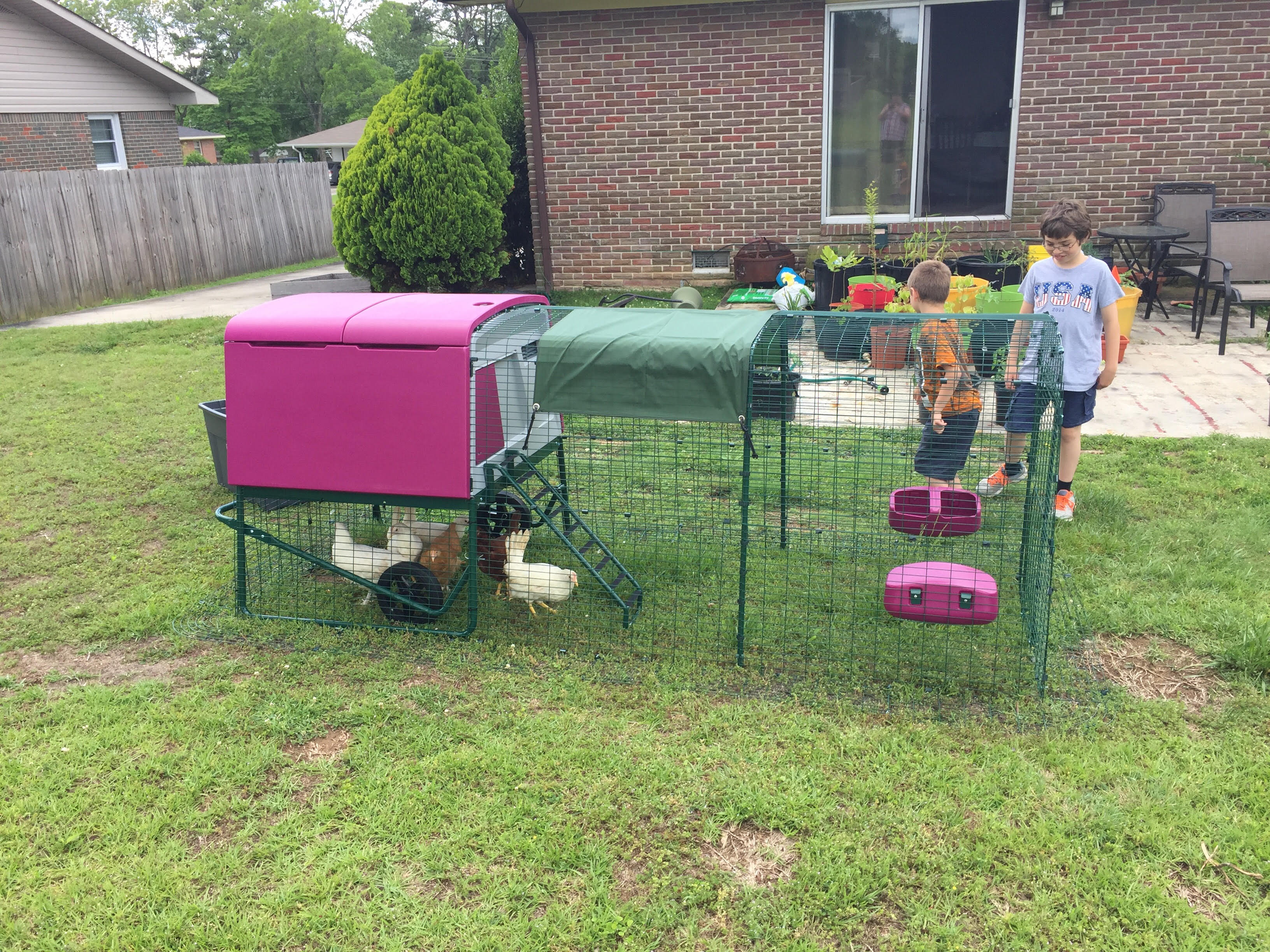 These Leghorn and Golden Buff hens enjoying time in their Eglu Cube home are welcome in some counties, but not others.
The sections on the following pages provide information on how various States and cities across the US approach chicken keeping. Use the side menu to jump to information on your own home State.
NOTE: These lists are not exhaustive by any means. Also, ordinances are liable to change, and many areas that currently forbid the keeping of chickens may well change their laws in the future. Always check locally to see if the rules have changed.