A rabbit's teeth never stop growing. In the wild they have to eat a huge amount of plant matter to stay alive, and because of this they need hardy teeth that will last them a lifetime. By supplying your pets with a balanced diet that contains a good amount of roughage, you should be able to keep their teeth in check. Another option is to provide something they can chew on, such as a chew or a gnaw - these are specially made items that allow rabbits to wear down their teeth on something safely.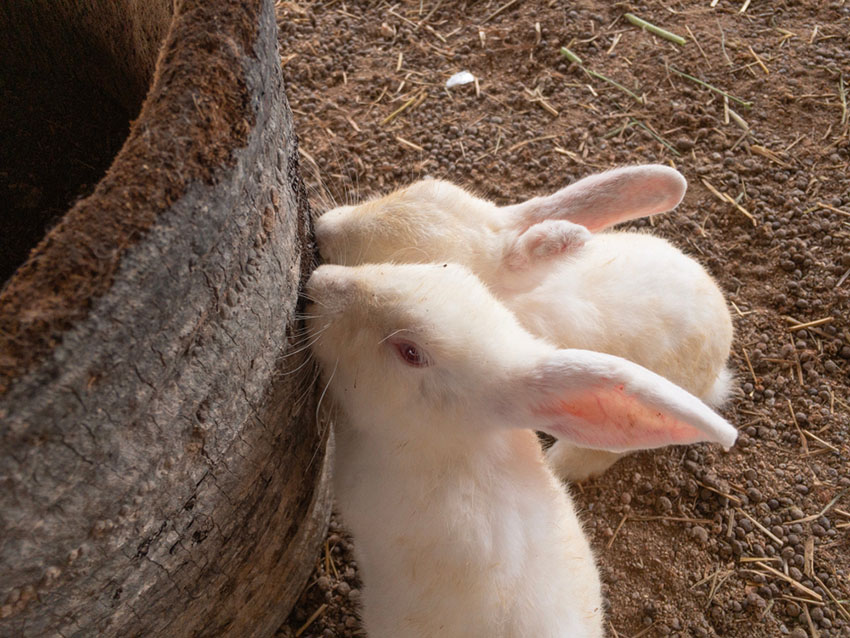 Up to gnaw good – rabbits like to nibble things!
If you notice that your rabbit is dribbling, has sores around its mouth, cuts on its body or is not eating, there could be a problem with their teeth. In such situations it is best to take your rabbit to a vets.