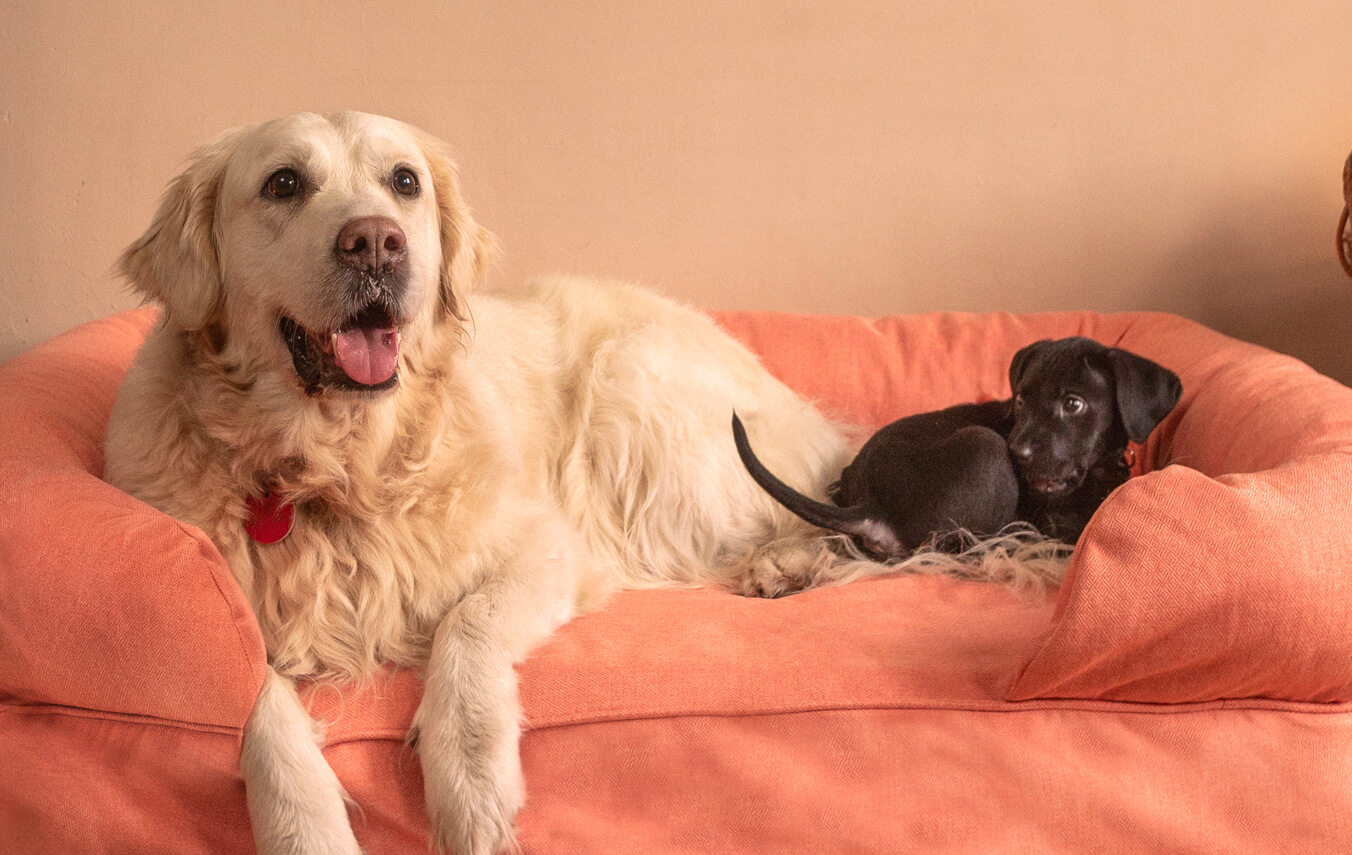 Little and large dogs share a space on the Omlet Bolster Dog Bed.
Man's best friend comes in all shapes and sizes. From tiny Chihuahuas to towering Great Danes, it's easy to forget that they all share a common ancestor. But, whether you prefer your pets little or large, it's undeniable that dogs show their love for us in magnificent ways. But how do you know what size dog you should get?
One size doesn't fit all
Just because you have a large home, doesn't mean that a large dog is suitable for you. And just because you have a small home, doesn't necessarily mean you'll have to restrict yourself to a toy or small dog breed. In fact, there's a lot more to making this big decision than how much space you have.
As you'll discover when you dive into the wondrous world of Omlet, pet parenthood is all about asking questions. Will a small dog get along with your existing pup? If you live in a rental property, are larger dog breeds prohibited? Will your children respect the boundaries of a tiny dog?
In the following few pages of the Omlet dog guide, you'll find information on toy dog breeds, small dog breeds, medium dog breeds, large dog breeds and giant dog breeds for a better understanding of the characteristics of each size and which dogs fall into each category.
Omlet and your dog
Whichever size dog you decide is best for you, Omlet designs a range of pet products fit for canine kings and queens. From stylish dog crates to durable and designer dog beds and dog blankets to cozy up next to on a chilly night, Omlet's creations are made to perfectly match pooches of every shape and size.