Each breed and cross-breed differs in terms of size, temperament, coat type and potential problems. It's essential to do your homework first, to find the dog best suited for you.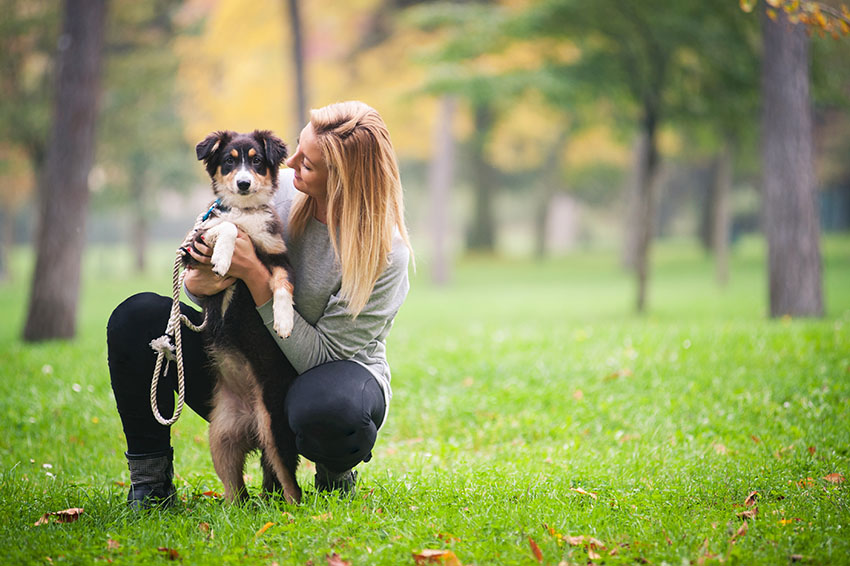 There's an ideal dog for everyone, and this Australian Shepherd owner couldn't be happier with her choice
There are three basic categories of dog: pedigree (purebred parents), crossbreed (two different pedigree parents), and mongrel or mutt (unknown heritage).
Pedigree and mixed breed dogs tend to come from specialist breeders and are relatively expensive, whereas mutts will be rescue dogs or unwanted puppies, and can cost very little to buy.
Each broad category has some general advantages and disadvantages, which we look at briefly in the following sections of this guide.