If you plan on keeping several parakeets, or a mixed flock of birds, an outdoor aviary may be ideal for you. An aviary gives the birds lots of space, and they will enjoy the benefit of fresh air and sunlight. An aviary can be a custom-made structure, free-standing or lean-to, or a converted outbuilding such as a shed.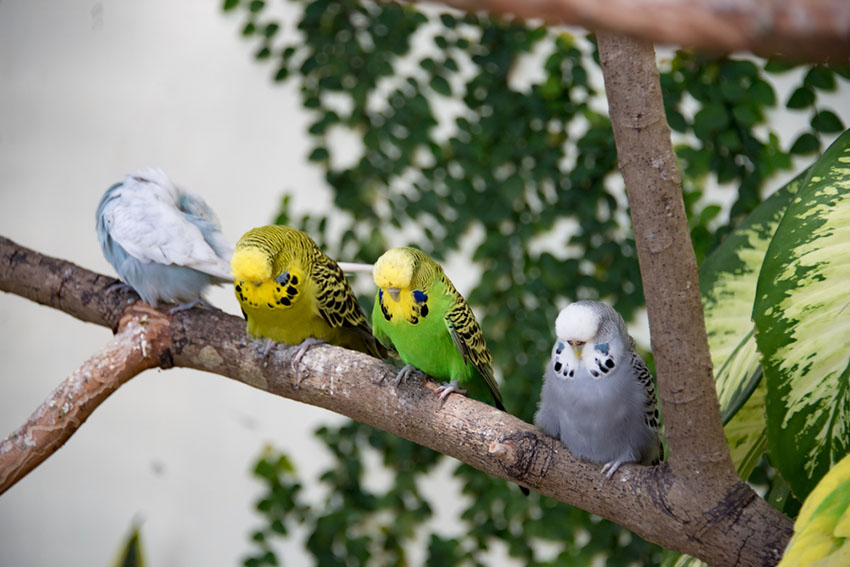 An aviary gives parakeets lots of space and variety - and perches to snooze on, too!
Most aviaries are permanent homes for their owner's birds, but some function as outdoor exercise areas or summerhouses only, with birds being confined to smaller cages during the colder winter months. If this is the arrangement you happen to have in mind, you will need to think of a way to get your birds in and out of their temporary lodgings. This will probably need to involve a net to catch the birds with.