Parakeets love toys, and will spend hours playing with the objects and cage add-ons described in this section of the Omlet Parakeet Guide. Toys add fun and mental stimulation to your pet bird's life.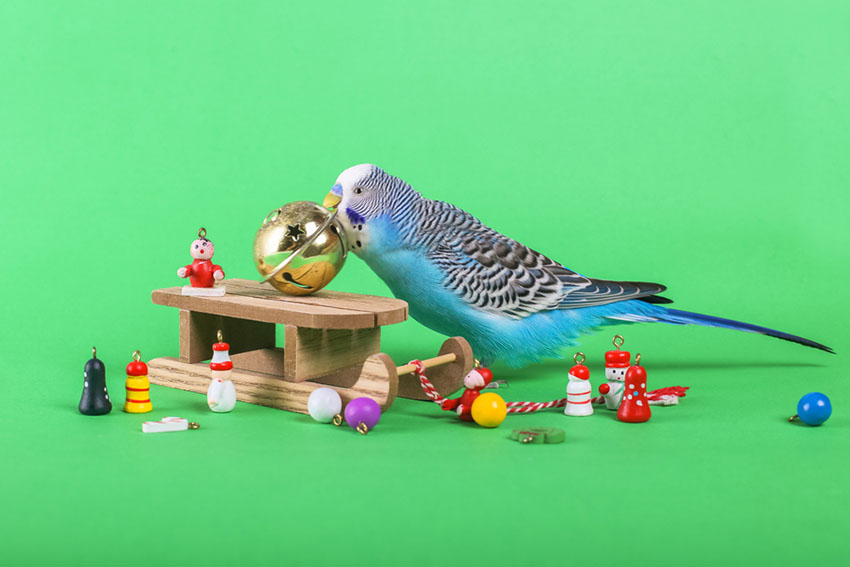 Pet parakeets love to play
Toys can be things to chew, things to eat, things to attach to the cage bars, or accessories such as table tennis balls and homemade toys. Some of them can be kept in the cage permanently - such as bells and swings - and the others can be added for a few days and then replaced with something else, to keep up the mental stimulation. Make sure the toys don't block the parakeets' flying space - an issue that applies particularly to small cages.