Your cage needs to be set up before you bring your new pet parakeet home. Give the birds as much space as possible, and avoid buying antique cages because they look good. The priority has to be the bird, and an ill;-designed cage (high and narrow, for example), is not worth buying, even if it fits in with the decor!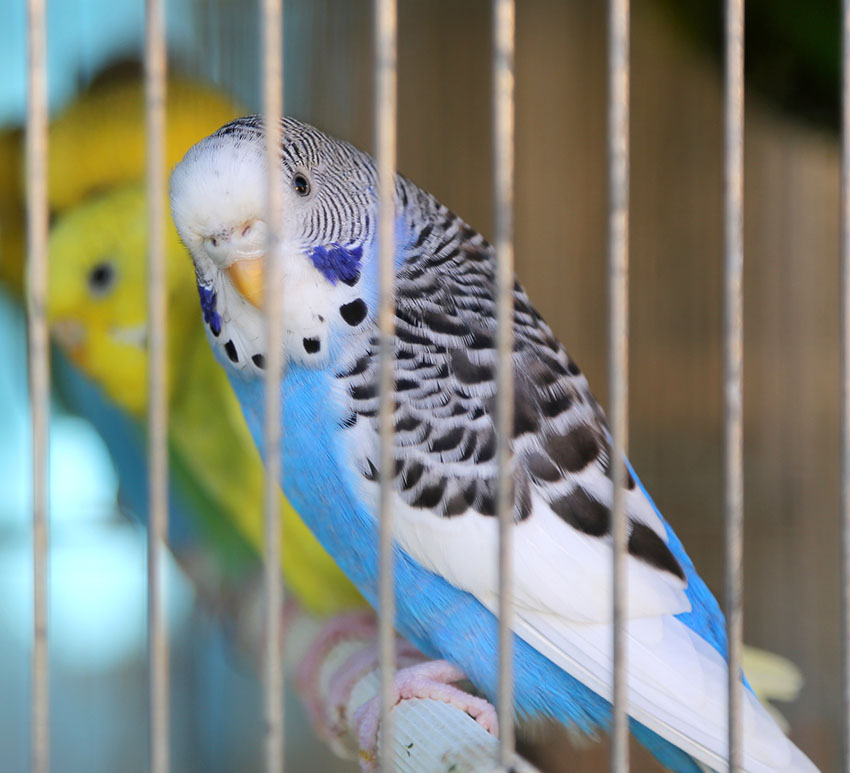 A young, cage-proud Clearwing parakeet and his friends chilling out on a perch
Choosing a Parakeet Cage
If possible, bring your parakeet home to the cage or enclosure in which it will be spending the next few years. If you can't afford to buy a suitable, big cage straightaway (and the cage is easily the most expensive item of parakeet kit (parakit?) you will ever buy for the bird), save up and wait until you can. As this is your parakeet's permanent home, it needs to make be as perfect as possible.