Parakeets that have been bred for shows and exhibitions are often referred to as English Budgies or English Parakeets (see the Parakeet Varieties section of this guide.) In general, these birds are on the large end of the parakeet size scale, often having emphasis on feather features such as crests or tufts. As with any animal show, judges will be looking for the most perfect versions of the various types of parakeets.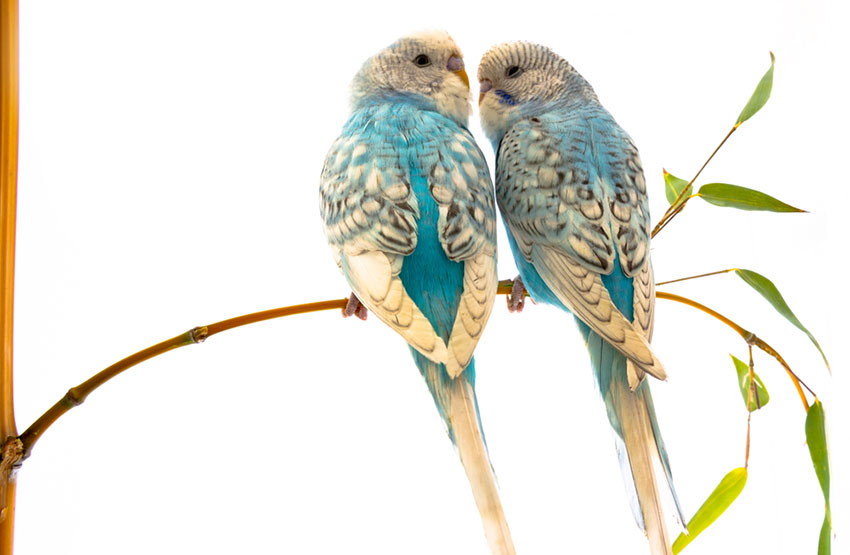 Blue Spangle Budgerigar pair ready for their big scene in the parakeet show!
Exhibition Parakeets
Successful show birds are placid and will be used to noise, travel and all the activities that come with the show life. Any excitable, nervous or noisy bird will not thrive in the show environment and certainly won't be scooping up and prizes.
If you want to exhibit parakeets, speak to an experienced breeder who can ensure you buy a suitable bird.