Parakeets, like all the parrot family, are mimics. They don't reproduce sound in the amazing 'digital-recorder' manner of a Mynah bird or Lyre bird, but they make it their own, giving a wonderful parakeet spin to every sound.
If the sound of human voices is part of the parakeet's environment, the bird is likely to use that sound in its own vocalizations. This will not always be recognizable as words, but the general "music" of speech may seep into their chattering by osmosis. If you strike lucky – and it really does depend on the individual bird - one day you'll hear your pet "speak" a word or two.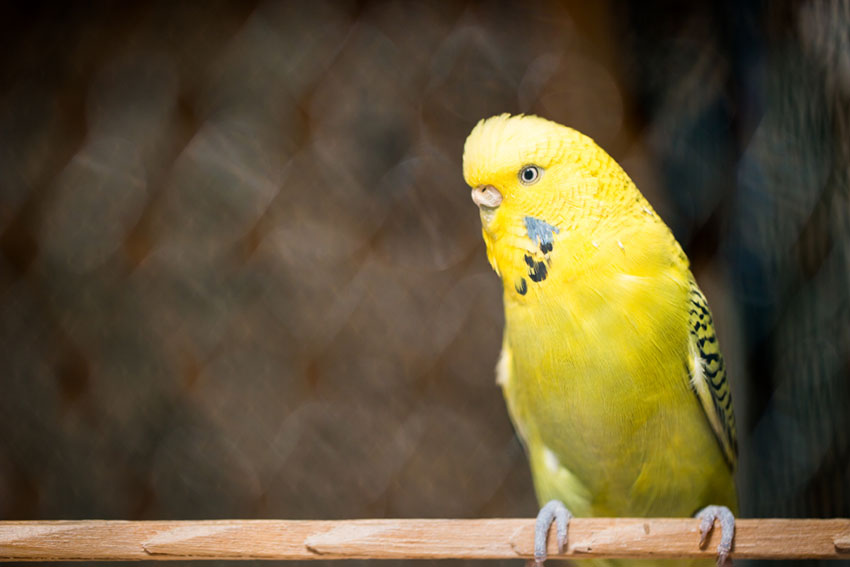 Some parakeets love talking, but females like this one are less inclined to chat than male birds
Parakeet Talking Ability
If your parakeet lives with other birds, it will be difficult to teach him to talk, as the other birds are his companions and chat-mates. Even a mirror can distract a parakeet from listening to you and learning human words. Single, male birds are in with the best chance of catching on; but unless you can be there for them as constantly as a parakeet companion, singletons will always miss the company of other parakeets. It's always better to have a happy parakeet than a talking one!
Male parakeets are the best talkers, and ones between four and six months old have the best chance of becoming talkers. There is no guarantee of success, though. Some parakeets seem to be wired for human sounds, while some have better things to do. For every Youtube talking parakeet star such as Disco or Puck, there are 1,000 others who never mustered a single word, in spite of attempted training.