There are cages, and then there are even better cages. Omlet's Geo Bird Cage is probably the best home an indoor parakeet could hope for (and it's great for pet finches too). It combines stimulating environment with revolutionary design, a stylish addition to any home.
The Geo Cage measures 25" (H) x 24" (W) x 24" (D). There are no nooks and corners, so all the space counts!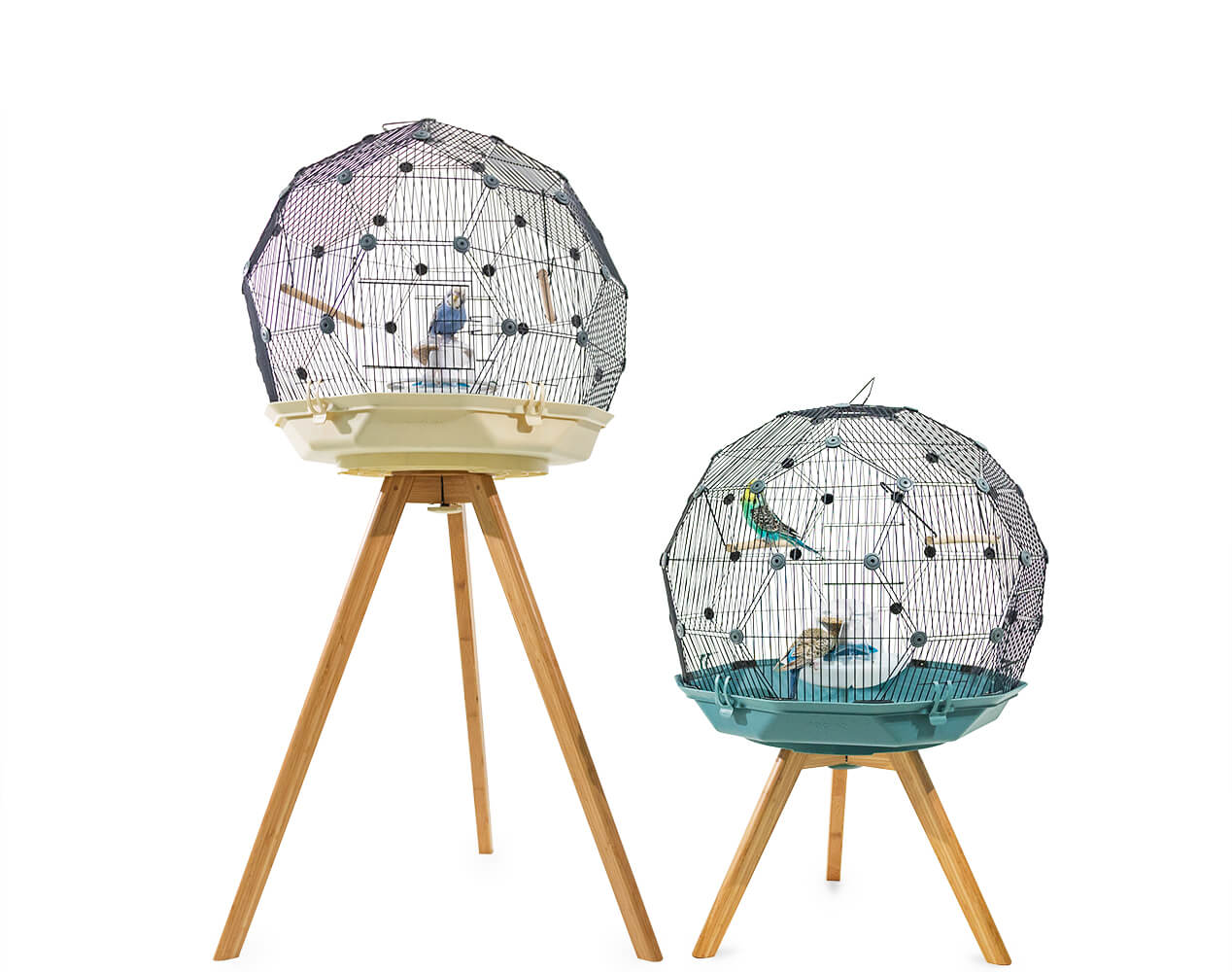 Geo Cage + stylish stands = design masterpiece
The Geo Cage puts an end to messy feeding. It has a 'no spill' feeder and drinker, with a base that scoops up all the food waste. All you need to do is take it out – and there are two doors for easy access to the central feeding station – and empty it.
The rest of the cage cleaning regime is just as simple. It uses disposable, easy-to-fit-and-remove paper liners which collect all the droppings. A pack of these liners comes with each new Geo Cage.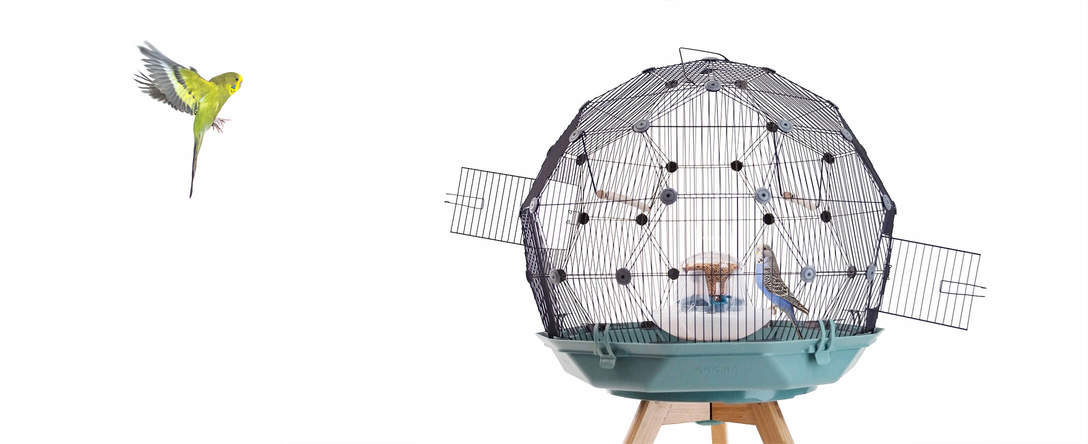 Go for a mini-aviary rather than a cage!
In addition to the paper liners, the Geo Bird Cage comes with a feeder and drinker, and two perches. A custom-made stand is available, and there's a snug-fitting night cover available too.
Okay, so the best things in a parakeet's life are not always free. But the Geo Cage is an investment that looks and feels great for bird and human alike – an asset to a room, a mini aviary for your parakeets.
Check out these parakeets enjoying their revolutionary new geodesic bird cage