Somewhere in your home there is an ideal place for the parakeet - but it might not be where you thought it was! Read through this list before bringing your pet bird home:
The cage should be at chest or head height. Any lower and the parakeets will feel threatened by anything (i.e. you) looming over it. Put it too high or out of sight, and your birds won't feel part of the human environment.


Put the cage in a place that enables the parakeet to grow accustomed to constant human noise and activity, but not in the middle of a busy room.


Make sure one section of the cage is facing a wall. The parakeets can then retreat into a quiet corner if something has startled them.


Windowsills are not good places for parakeet cages – they can overheat if the sun is shining through the glass, or the birds can catch a chill if there's a draft.


Following on from the last point, make sure the parakeet's cage is not in a drafty part of the house, including next to front or back doors.


Don't sit the cage over a radiator or near any kind of air-conditioning unit. The sudden changes in temperature will cause the parakeet distress.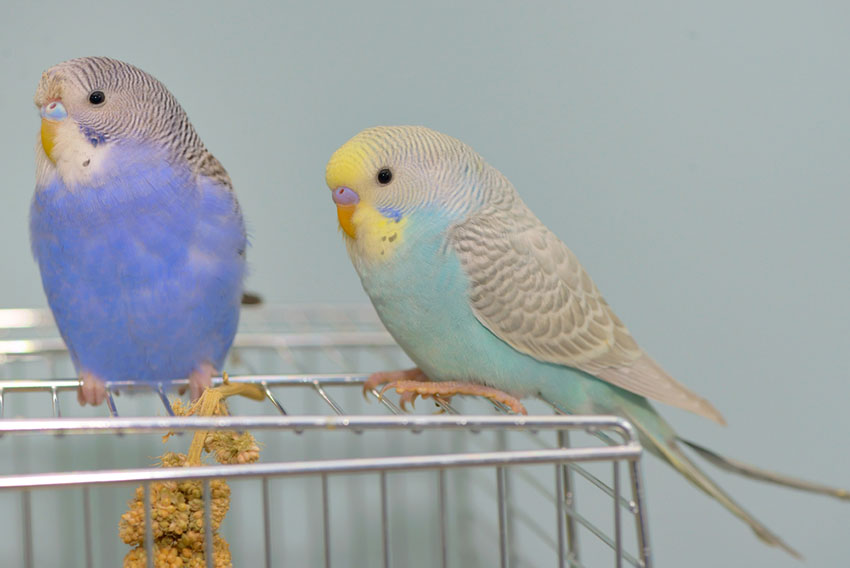 Location, location, location - find the ideal spot for the parakeet cage
Avoid keeping the cage in any room where aerosols are sprayed (bathrooms and bedrooms, for example). These release toxic chemicals into the air that can kill parakeets.


Don't put the parakeet in the kitchen. They hate steam, and fumes from burnt food or cookware can be fatal.


Once your pet bird is free-flying indoors, you need to make sure windows are covered (the bird will not see the glass and is at risk of breaking his neck).


Parakeet-proof your room: switch off any fans or other dangerous appliances, remove fragile objects that the bird might knock down during his exercise, use a fireguard if you have an open fireplace (parakeets like to explore chimneys, given the chance), keep the drapes closed to prevent the bird crashing into the glass, and remove large wall mirrors for the same reason.


Remove other pets from the room while the free-flight is taking place, unless you are confident they will not try to harm the bird.