Dogs mark their territory by urinating.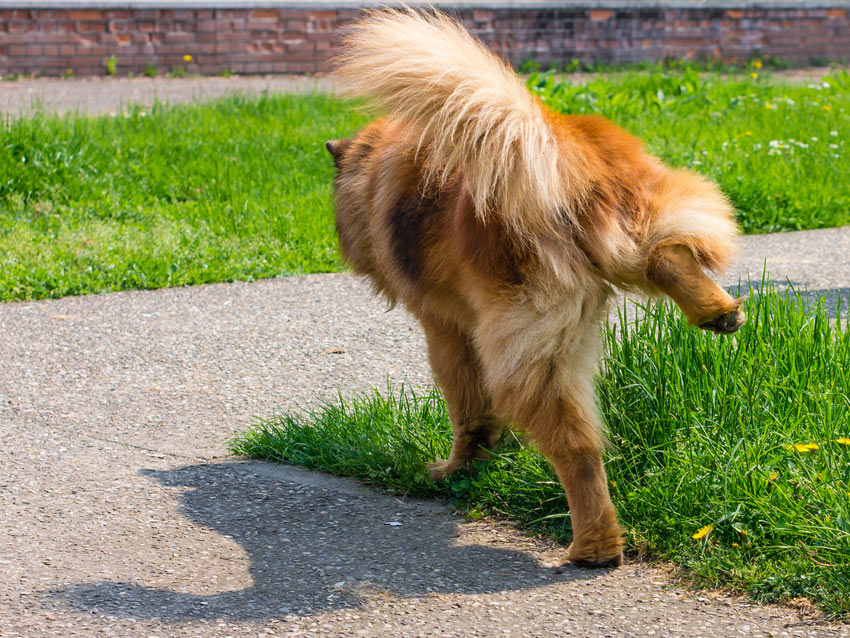 A dog urinating on the grass leaving its scent for other dogs
Dogs can obtain a lot of information from smelling other dogs urine. From the pheromones in a dog's urine other dogs can pick up on the age, gender, health, and reproductive status of that dog.