Dogs don't have the ability to sweat in the same way humans do.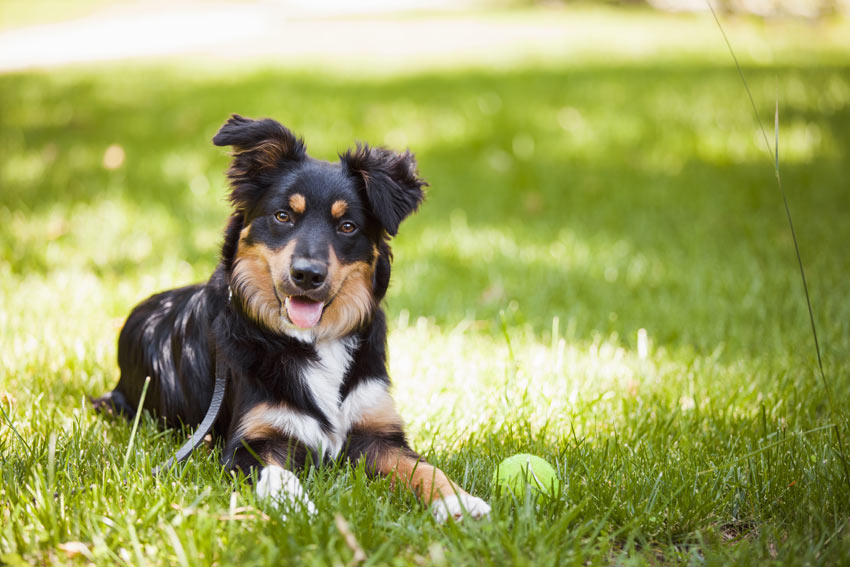 A beautiful adult pet dog resting on the grass in the garden
They do have sweat glands on their paws but they use panting as a method to cool down. Another way to help your pet cope with the heat is to get them a dog cooling mat to lie on in hot weather.