The same way that we do. Physical exertion and hot weather can make your dog over heat.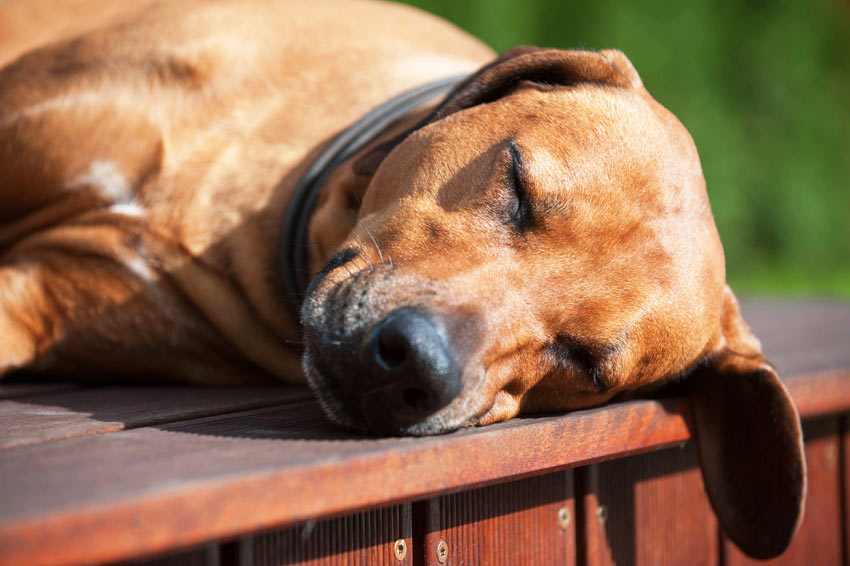 A hot and tired dog resting in the summer sun
Plus they are wearing a fur coat... Giving your pet a dog cooling mat to lie on could help them to cope with overheating.