The biscuit template is very simple: flours (with no raising agent), seeds and water. Use the following highly nutritious recipe as a starting point. Keep these cookies as a treat rather than a daily dish.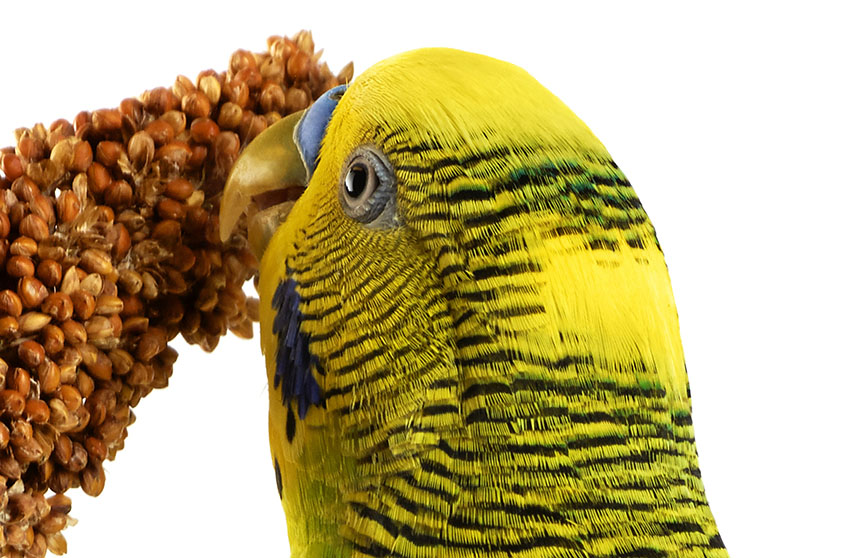 You can use millet seeds in your cookie mix
3 tbsp chopped vegetables and greens
¾ cups wholemeal flour
¾ cupsmaize flour (cornmeal)
½ cups crushed parakeet pellets OR ground, mixed seeds and grains
1 small carrot, grated
1 dried fig, finely chopped
½ cups mixed seeds, whole
1.6 fl oz water
Mix all the ingredients together to form a stiff dough. If it's too dry, add a little more water; if too wet, add a little more flour. Roll into small balls in the palm of your hand, and place them on a floured baking tray. Flatten each ball until it is half an inch thick. Prick the biscuits all over with a toothpick. Bake at 356F for 15 mins.
The biscuits can be stored in an airtight container, or sealed plastic bags in the fridge (remove from fridge at least one hour before serving). Once again, make sure your ingredients are all organic.