American Bobtail (Shorthair) Cats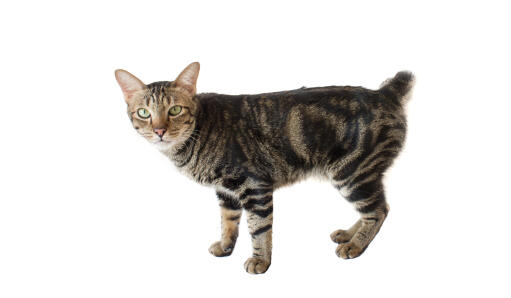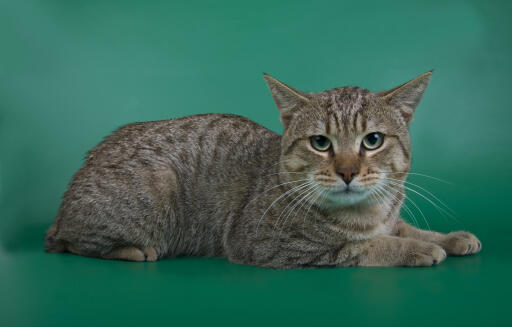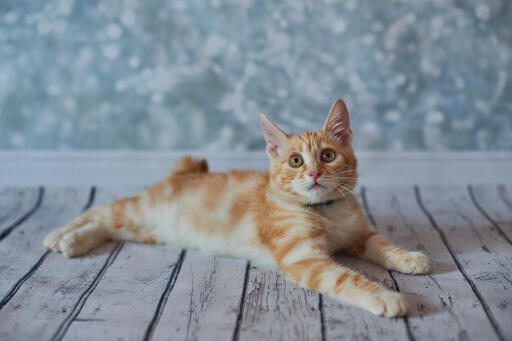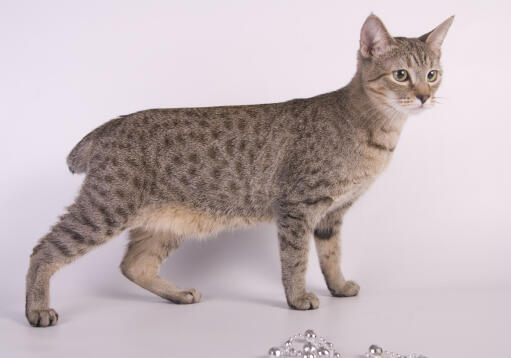 History
---
The American Bobtail's tale begins in late 1960s' Arizona. A male tabby kitten with a short, upright tail was discovered by John and Brenda Sanders, who found him at the side of the road on an Indian Reservation site. They took the kitten home and named him Yodi, and he was bred with the Sanders' female cat Mishi.
Yodi and Mishi's kittens had short bobtails, and were the foundation of what became the American Bobtail breed, making Yodi and Mishi the Mom and Dad of the whole breed. The kittens were crossed with longhair colour point cats, and it was the kittens from these matings that produced the first true American Bobtails. In 1989 TICA (The International Cat Association) officially recognized the American Bobtail as a breed in its own right.
The bobtail feature occasionally crops up in feral cats, but breeders favor pedigree American Bobtail stock. In spite of the fame of Yodi and Mishi, the American Bobtail remains an uncommon breed in America.
Behaviour
---
The American Bobtail is one of the friendly breeds, enjoying the company of the whole family. In spite of this affection, they are not fussy about who gives them the attention, happily taking it not just from their owner, but from anyone who cares to hand it out! They are a great breed if you have children at home, and tolerate other pets very well too. And in spite of their friendliness, they won't chase after you for attention, being quite capable of finding fun elsewhere.
Equally happy indoors and out, American Bobtails enjoy lounging on the sofa, and the next minute they'll be stalking through the great outdoors like a cat born to be wild. They can also be trained to walk on a leash.
Breed Details
---
Status: Rare
Place of Origin: USA
Rough date of Origin: 1960s
Hair length: Longhair
Activity Level: Medium
Vocalness: Medium
Child friendly: Good with children
Intelligence:
Playfullness: Playfull
Grooming Requirements: Less than once per week
Weight: 3.0 - 7.0kg
Size: Large
House Cat or Outdoor Cat: House Cat
Pet Compatibility:
Social Needs:
American Bobtail (Shorthair) Pictures
Latest Reviews For American Bobtail (Shorthair)
---
There are not yet any reviews for this breed. Click
here
to write one.