Peterbald Cats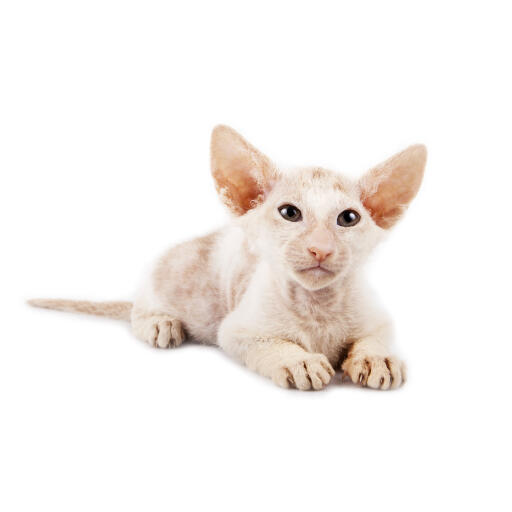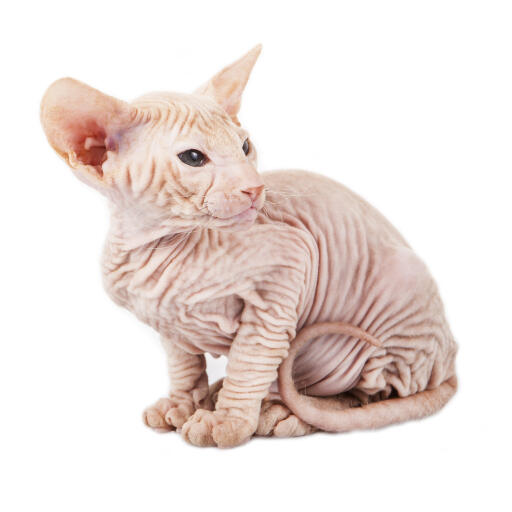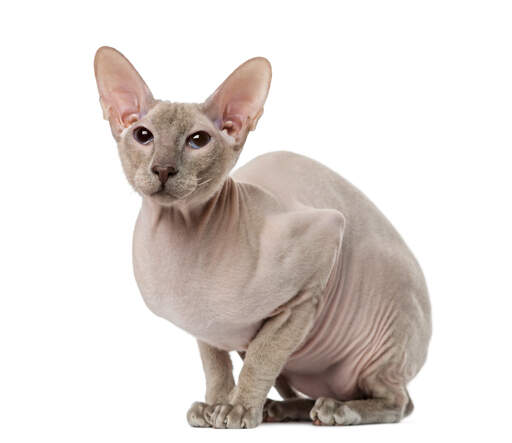 History
---
An unusual-looking, hairless cat was born in 1988 in the city of Rostov on Don in Russia. The lack of fur, according to Russian breeders, was a dominant gene mutation, and the new breed was called the Don Sphynx, after the river Don.
Specimens were sent to breeders in Europe, and the breed's genetics turned out to be more complicated than originally thought. Some Don Sphynx kittens were being born with fur. The genetics of the breed's baldness/hair loss are still not fully understood. However, scientific studies are currently underway with the aim of settling the genetic conundrum once and for all.
The Don Sphynx breeding program was developed in St. Petersburg, Russia in the 1990s. In 1993, an Oriental Shorthair called Radma Von Jagerhof was bred with a Don Sphynx called Afinguen Myth. Their kittens were registered as "experimental," and one of them, named Nocturne Iz Murino, became the founder of the Peterbald breed. He is the patriarch of the breed and is found in every Peterbald pedigree. The International Cat Association granted the Peterbald championship status in 2005. They remain a very rare breed.
Behaviour
---
Peterbalds are very intelligent cats, and crave affection more than most other breeds. They love nothing better than a warm lap to curl up in, or a human friend to play with. They are the perfect companion cat and will follow at your heels, staying at your side all day if you let them. Nor surprisingly, given this fact, they hate being left alone for long periods.
Varieties
---
Peterbalds can be born bald, flocked, velour, brush, or with a straight coat. They come in all colors and patterns.
Breed Details
---
Status: Rare
Place of Origin: Russia
Rough date of Origin: 1990s
Hair length: Shorthair
Activity Level: High
Vocalness: High
Child friendly: Good with children
Intelligence:
Playfullness: Playfull
Grooming Requirements: Once a week
Weight: 3.5 - 7.0kg
Size: Medium
House Cat or Outdoor Cat: Outdoor Cat
Pet Compatibility:
Social Needs:
Peterbald Pictures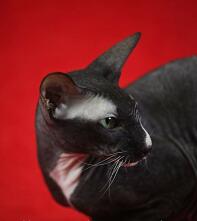 Latest Reviews For Peterbald
---
There are not yet any reviews for this breed. Click
here
to write one.