Toyger Cats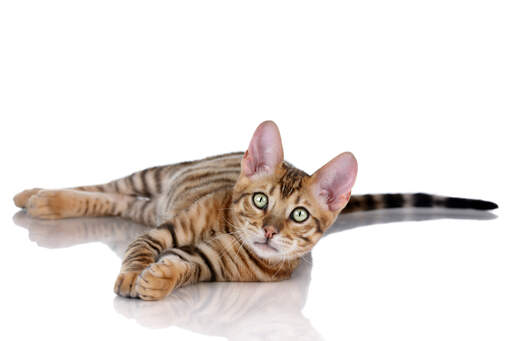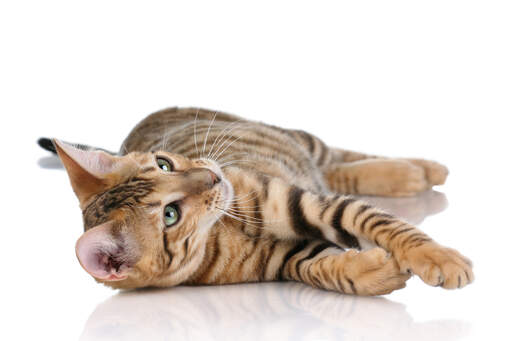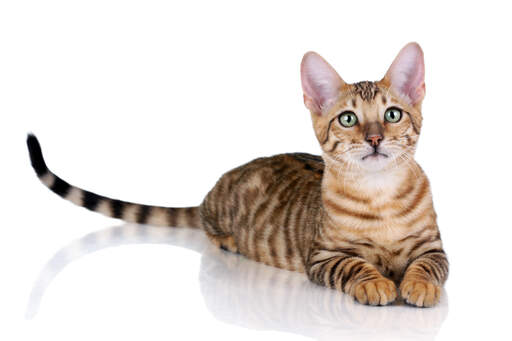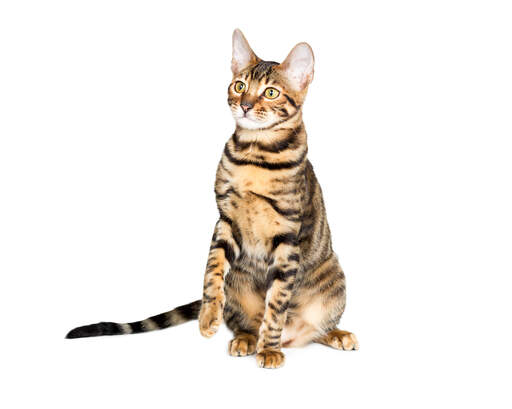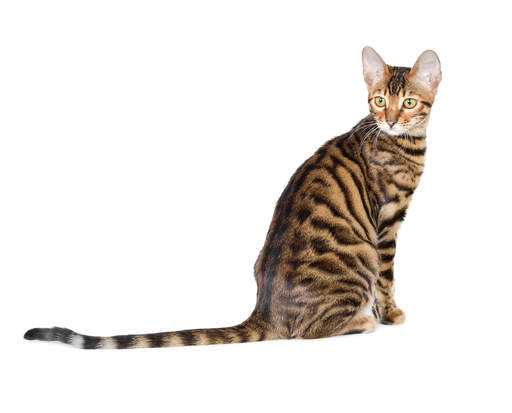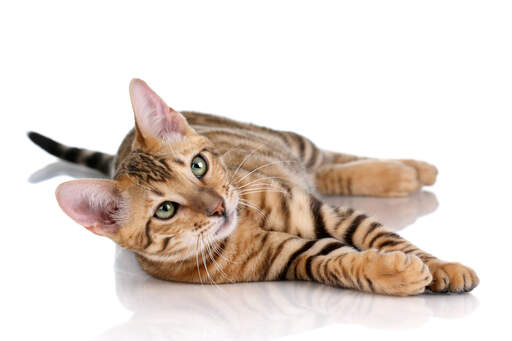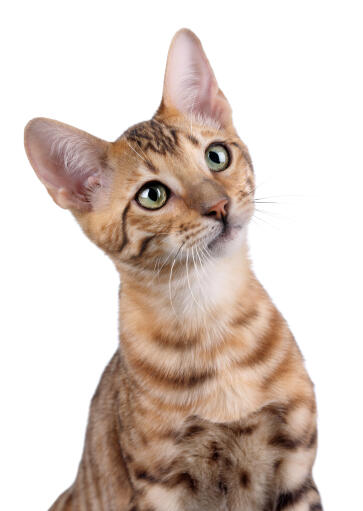 History
---
The Toyger breed was developed by Californian Judy Sugden. The breeding program began in the 1980s. The breed namechecks the tiger due to its coat pattern, but has no 'wild blood' in its ancestry and was created by simply selectively breeding for distinct tiger-like markings.
The breed's story began when Judy Sugden noticed distinctive markings on a short-haired tabby's face. Sugden used this tabby, called Scrapmetal, and a Bengal named Millwood Rumpled Spotskin. She then imported a feral tomcat from India that had distinct spotted markings between his ears. From these starting points Sugden developed a breeding program with the help of US breeders Anthony Hutcherson and Alice McKee.
In 1993 the Toyger was accepted for formal recognition and registration by The International Cat Association, and in 2007 it was accepted as a championship breed.
Behaviour
---
These cats are naturally chilled out, and will fit into a busy household without getting stressed by anything. They are playful and intelligent too and can be taught tricks, and even to walk on a leash. This enjoy human company and get on well with children and other pets too. A great family cat, in other words.
Varieties
---
Brown mackerel tabby only.
Breed Details
---
Status: Common
Place of Origin: USA
Rough date of Origin: 1990s
Hair length: Shorthair
Activity Level: Medium
Vocalness: Medium
Child friendly: Good with children
Intelligence:
Playfullness: Relaxed
Grooming Requirements: Once a week
Weight: 5.5 - 10kg
Size: Medium
House Cat or Outdoor Cat: House Cat
Pet Compatibility:
Social Needs:
Latest Reviews For Toyger
---
There are not yet any reviews for this breed. Click
here
to write one.