Russian Blue Cats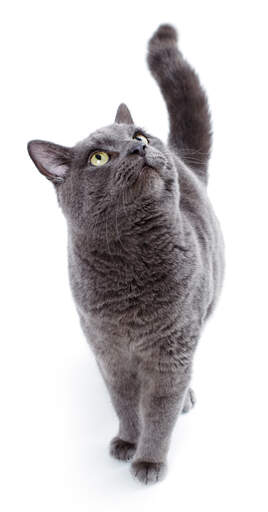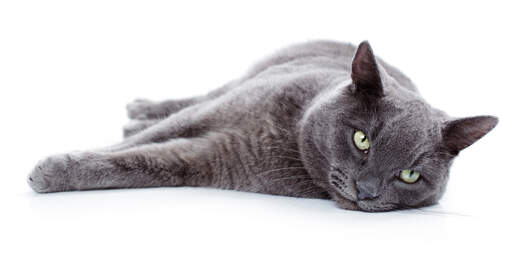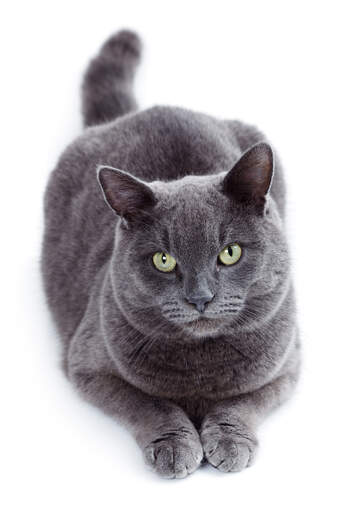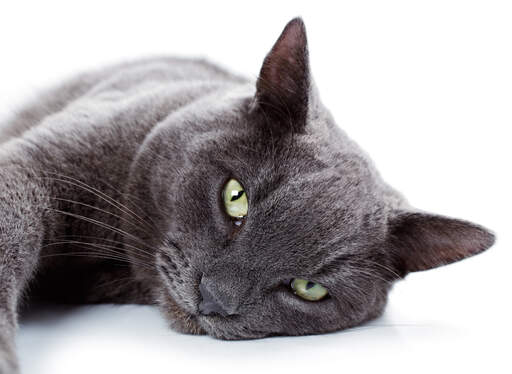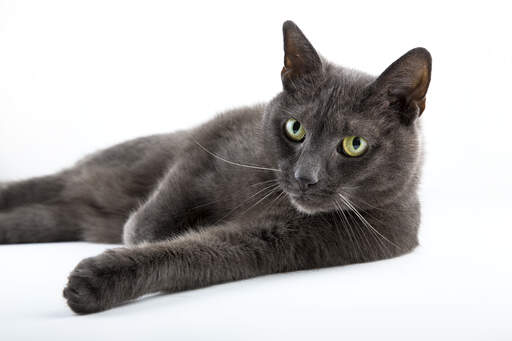 History
Russian Blues are also known as Archangel cats. This alternative name comes from the region the breed originated in - the Russian port of Arkhangelsk on the White Sea, some 150 miles South of the Arctic Circle.
The cats are said to have boarded ships with sailors and travelled to European ports. Russian Blues are one of the classic breeds and featured in some of the very first cat shows in England in the 1880s. In those early shows all blue cats competed in a 'blue' class, but from 1912 the Russian Blue was assigned its own class - 'the foreign blue'.
The First World War significantly reduced the number of Russian Blues and breeders later revived numbers by outcrossing to similar cats such as the British Shorthair.
Behaviour
Russian Blues are independent and intelligent cats. Sometimes they can seem positively aloof, and you have to earn their respect before they seek any attention from you (or pay you any attention at all!) This makes them loyal to their families, but not at all interested in the company of strangers. They are adaptable, though, and happy to mingle in a household that contains others cats, dogs, and small children, making them a good choice for a 'hands-off' family cat.
Varieties
Always with a grey/blue coat and green eyes.
Breed Details
Status: Common
Place of Origin: Russia
Rough date of Origin: Pre 19th Century
Hair length: Shorthair
Activity Level: High
Vocalness: Low
Child friendly: Good with children
Intelligence:
Playfullness: Steady Temperament
Grooming Requirements: Less than once per week
Weight: 3.0 - 5.5kg
Size: Medium
Allergy friendly: Yes
House Cat or Outdoor Cat: House Cat
Pet Compatibility:
Social Needs:
Related Products
Russian Blue Pictures
Latest Reviews For Russian Blue
There are not yet any reviews for this breed. Click here to write one.