Sphynx Cats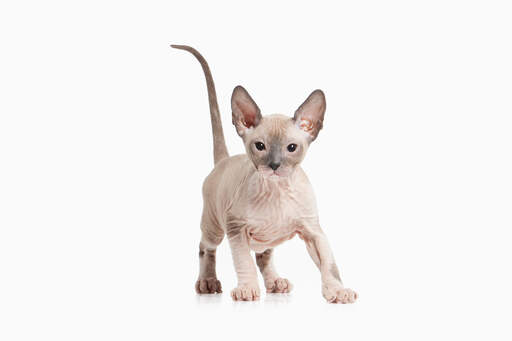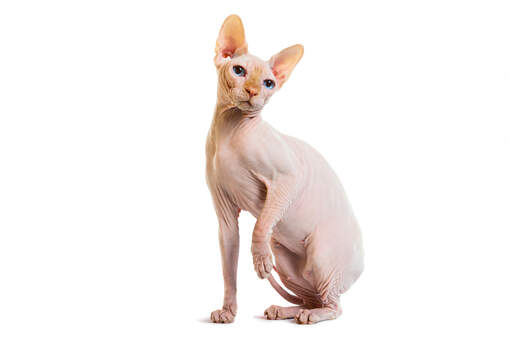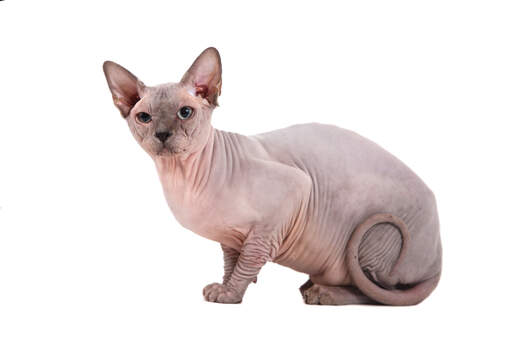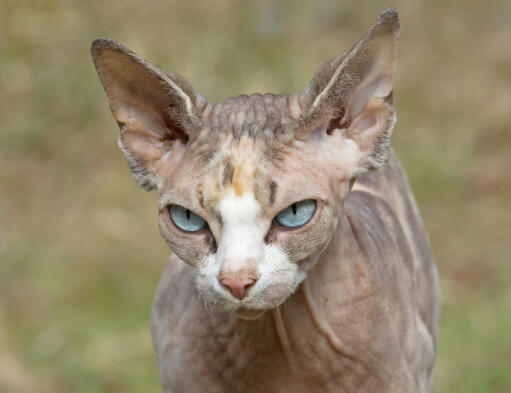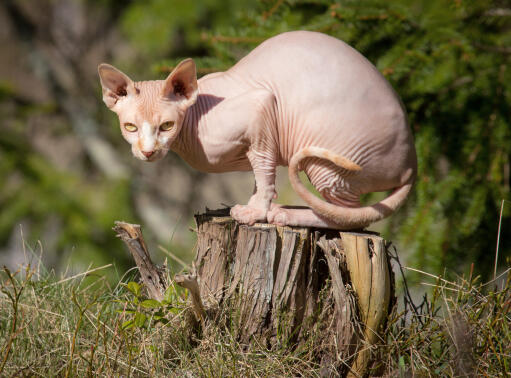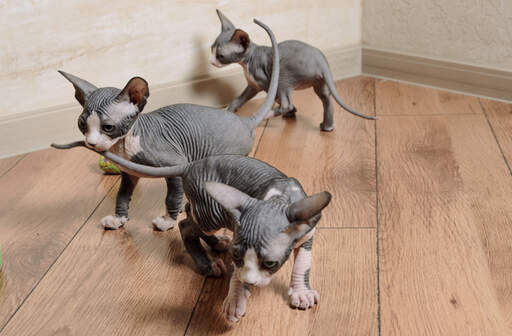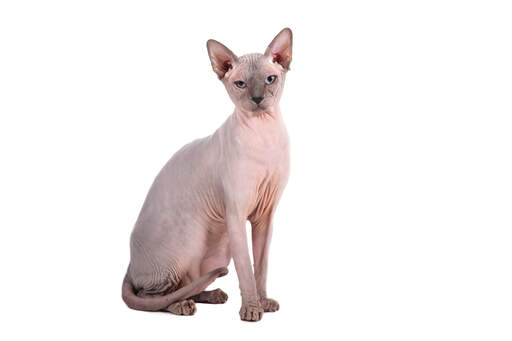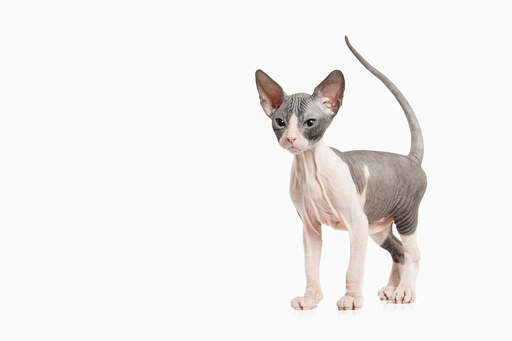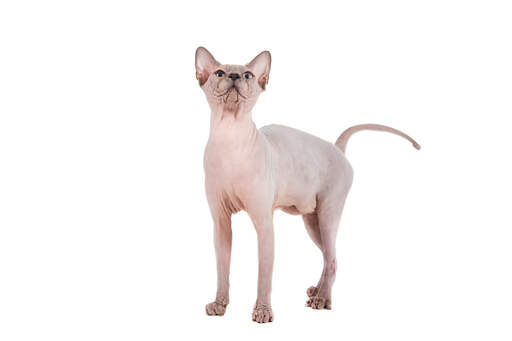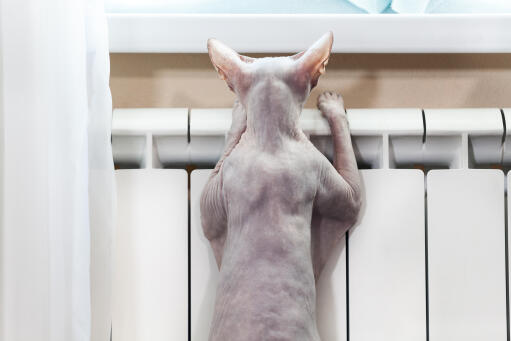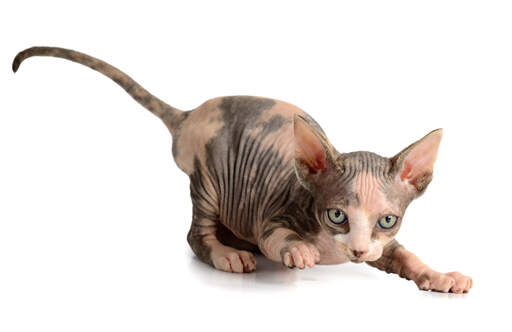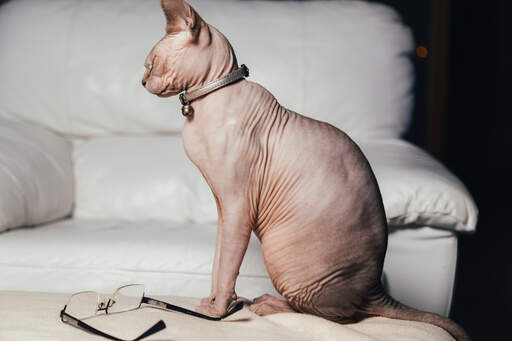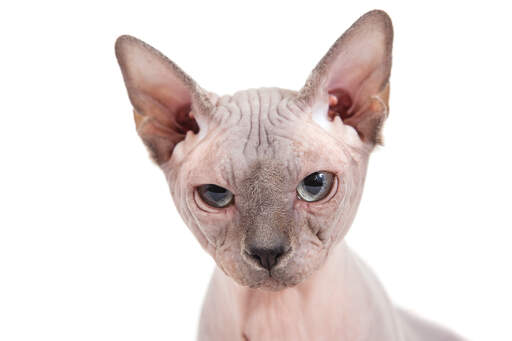 History
---
The Sphynx is famous for its hairlessness. The baldness is due to a random genetic mutation. Such mutations have happened throughout the history of domestic cats, but it was only in 1966 that someone set out to actively establish a hairless cat breed.
The program began in Toronto, Canada, when a hairless male kitten was born to a black and white short-haired crossbreed cat. He was named Prune and was mated back with his mother to produce another hairless kitten. They were named Canadian Hairless Cats. Mr. Ridyadh Bawa, a science graduate of the University of Toronto, along with his Siamese cat-breeding mother, used these kittens as the foundation to a new breed. They gained breed recognition, but this status was revoked in 1971.
In 1975 and 1978 several more hairless kittens were born. 'Epidermis' and 'Dermis' from Minnesota, America and 'Bambi,' 'Punkie', and 'Paloma' from Toronto, Canada. They were all entered into the Sphynx breeding program. The kittens were mated with Devon Rex cats, and the modern Sphynx breed traces back to those unions.
The Sphynx was given its name due to its resemblance to the famous Sphinx statue at Giza in Egypt. The International Cat Association recognized the breed in 1979.
Behaviour
---
The Sphynx is sometimes known as the Velcro cat due to their great love of human laps! In other words, they are extremely friendly and affectionate and will cling to you all day, if you let them. They are very playful too, and love play-and-cuddle time with their owner. They are also very intelligent and inquisitive, and can be very dog-like, following at your heels and greeting both owners and strangers at the door.
Varieties
---
All self colors, shades and patterns.
Breed Details
---
Status: Common
Place of Origin: Canada
Rough date of Origin: 1960s
Hair length: Hairless
Activity Level: Medium
Vocalness: Low
Child friendly: Good with children
Intelligence:
Playfullness: Playfull
Grooming Requirements: Once a week
Weight: 3.5 - 7.0kg
Size: Medium
Allergy friendly: Yes
House Cat or Outdoor Cat: House Cat
Pet Compatibility:
Social Needs:
Sphynx Pictures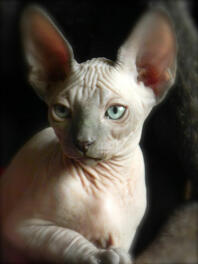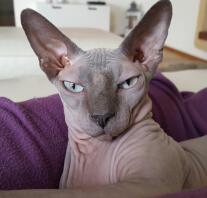 Latest Reviews For Sphynx
---
There are not yet any reviews for this breed. Click
here
to write one.