Siberian Cats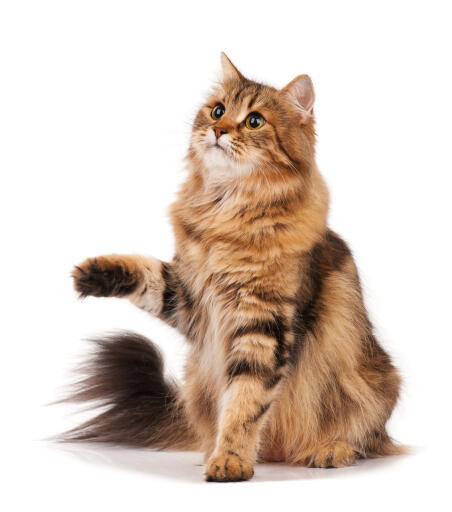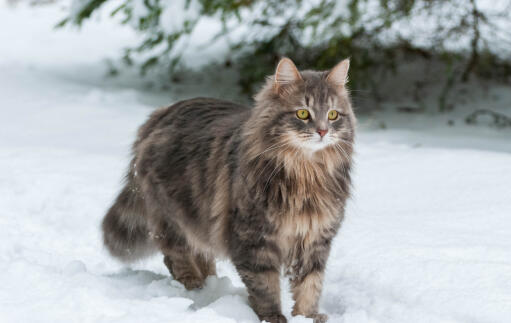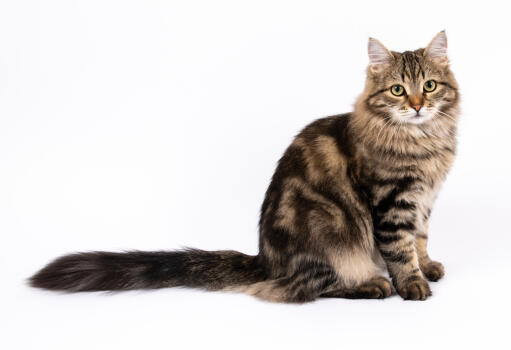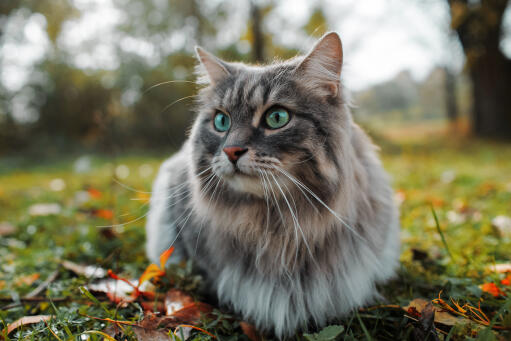 Breed Rating (1 Reviews)
| | |
| --- | --- |
| Appearance | |
| Friendliness | |
| Hardiness | |
| Garden | |
History
---
The Siberian is a very old Russian breed, and is mentioned in records dating from 1000 AD. They first appeared in cat shows in the 1870s, and appeared at a cat show in Madison Square Gardens in 1884. The first photo of a Siberian appeared in the 1900 book Concerning Cats: My Own and Some Others, written by US cat fancier Helen Winslow.
Prior to 1980 very few records were kept about the breed, so little is known about it before then. Interest picked up in the 1980s though, and the Kotofei Cat Club in Moscow wrote the first standard for the breed. Two Siberians named Mars and Roman were used as the basis of the modern breed standard. Mars was a blue lynx point and white and Roman was a brown tabby and white.
In 1990 Elizabeth Terrell imported three of these 'modern' Siberian cats to the USA, and Dana Osborn followed suit in 1997. A year later the first US Siberian litter was born. The International Cat Association accepted the Siberian as a standalone breed in 1992, and granted them championship status in '96. The Cat Fanciers Association granted the breed championship status in 2006.
Behaviour
---
Siberian cats are agile, strong and powerful. They love their freedom - definitely an outdoors cat - and like to explore their neighborhood. They have a sweet-natured temperament and are very affectionate to their owners. They are a great cat for children, being very affectionate and patient with them, making them great family pets.
Siberians are super-chilled and get on just fine with other pets. They are also very intelligent, and can learn to open doors and get at pretty much anything they set their mind to. They are quiet cats too, preferring to communicate with quiet trills, chirps, and purrs, and rubbing themselves luxuriously on your legs.
Varieties
---
All colors and patterns.
Breed Details
---
Status: Common
Place of Origin: Russia
Rough date of Origin: 1980s
Hair length: Longhair
Activity Level: Medium
Vocalness: Medium
Child friendly: Good with children
Intelligence:
Playfullness: Steady Temperament
Grooming Requirements: More than once per week
Weight: 4.5 - 9.0kg
Size: Large
Allergy friendly: Yes
House Cat or Outdoor Cat: House Cat
Pet Compatibility:
Social Needs:
Siberian Pictures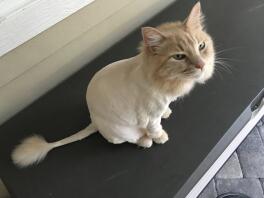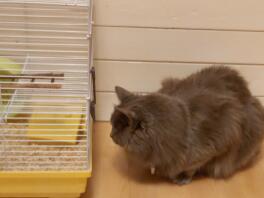 Latest Reviews For Siberian (1 of 1)
---
---