Colorpoint Cats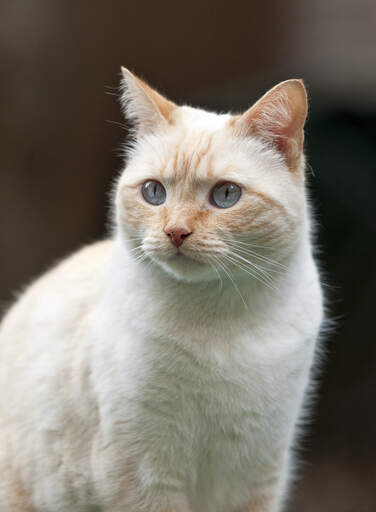 History
---
Colorpoints are closely related to Siamese and Orientals - in fact, most organizations do not acknowledge the Colorpoint as a breed in its own right. The Cat Fanciers Association (CFA) in the USA is currently the only major registry to recognize them.
With the Colorpoint, breeders were aiming for cats with a Siamese body shape, but with a wider variety of colors than the Siamese. Breeding efforts began in the 1940s and continued through the '50s, in the US and UK alike. Breeders crossed Siamese cats with red tabby cats and Abyssinians, backcrossing to Siamese again.
The CFA admitted Colorpoint to championship status in 1964. The first colors to be accepted were red and cream points, with lynx and tortie points following in 1969. The Colorpoint breed currently includes 16 colors, with body and head type identical to the Siamese.
Behaviour
---
Colorpoints have similar personality traits to the Siamese cat. Like them they are loud, intelligent, and sociable. They will noisily pester you for attention and let you know when they want something.
Colorpoints have been described as the perfect cat for dog lovers, as they have an at-your-heels friendliness and larger than life personality, revelling at all times in human company.
Varieties
---
Blue Point, Chocolate Point, Cinnamon Point, Cream Point, Fawn Point, Lilac Point, Lynx Point (in any of the colors), Red Point, Seal Point, Torbie Point (in any of the colors) and Tortie Point (in any of the colors).
Breed Details
---
Status: Rare
Place of Origin: USA
Rough date of Origin: 1940s / 1950s
Hair length: Shorthair
Activity Level: Medium
Vocalness: High
Child friendly: Good with children
Intelligence:
Playfullness: Playfull
Grooming Requirements: Less than once per week
Weight: 2.5 - 5.5kg
Size: Medium
House Cat or Outdoor Cat: House Cat
Pet Compatibility:
Social Needs:
Colorpoint Pictures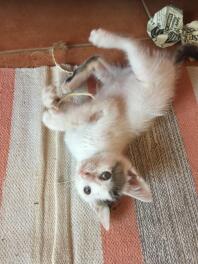 Latest Reviews For Colorpoint
---
There are not yet any reviews for this breed. Click
here
to write one.