Donskoy - Don Sphynx Cat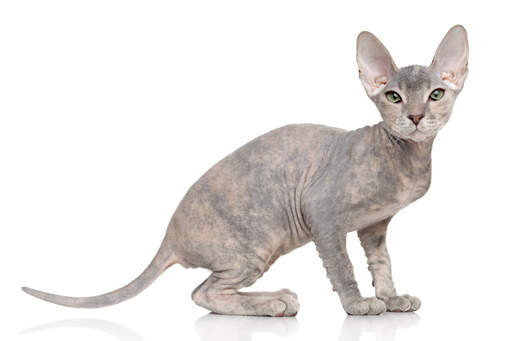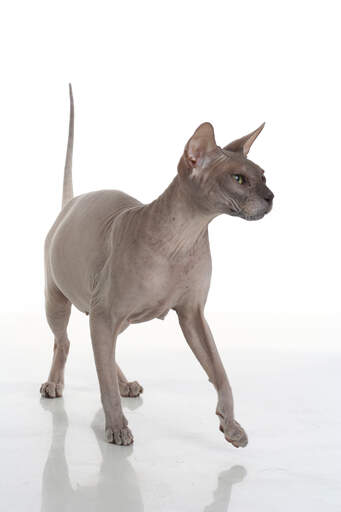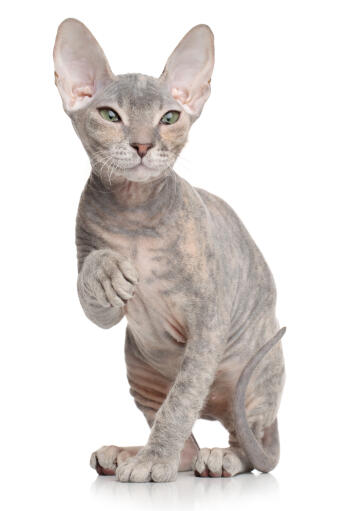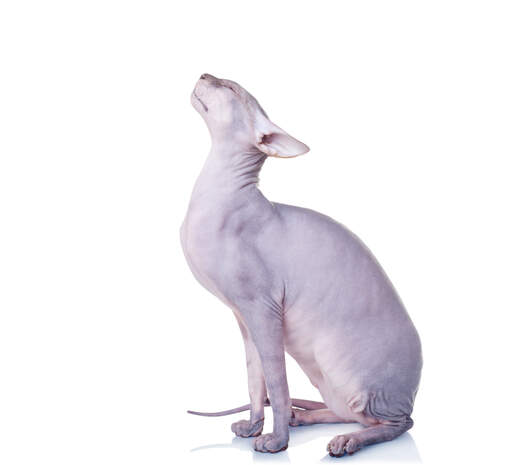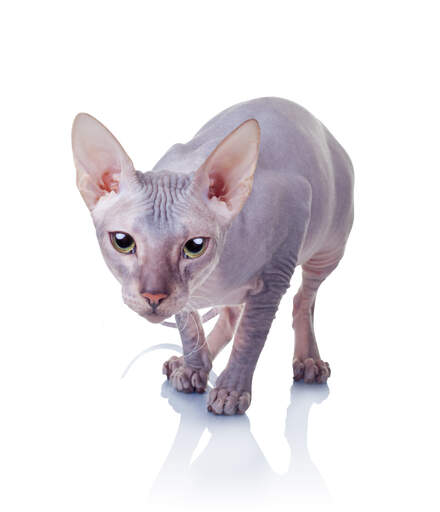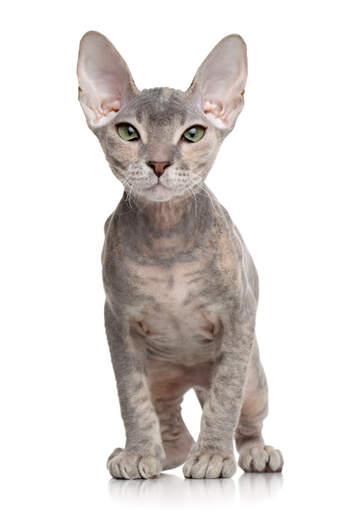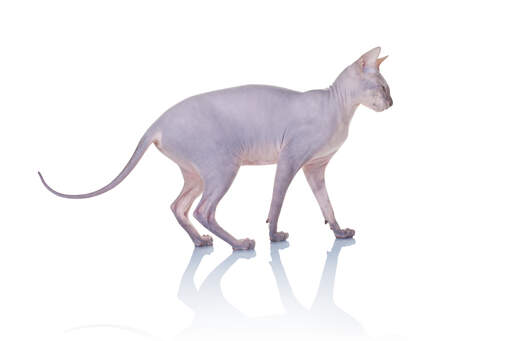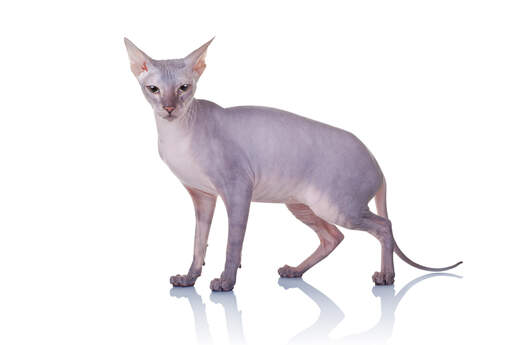 History
---
The Donskoy cat breed had its beginnings in Rostov-on-Don, Russia, in 1987. Breeder Elena Kovaleva found herself with an unusual-looking kitten, hairless, but no relation to the Sphynx, the most famous of the hairless cat breeds. The Sphynx gene is recessive, but the one that causes hairlessness in the Donskoy is dominant.
The breed was officially recognized by World Cat Federation (WCF) in 1997, and by The International Cat Association (TICA) in 2005. The breed standard describes the cat as medium-sized and muscular, with large ears, almond shaped eyes and distinctive long, webbed toes.
Despite their lack of hair these cats need regular grooming and bathing, to keep their skin oil free.
Behaviour
---
The Donskoy is active, playful and affectionate, making it a great family pet. Being hairless, they feel the cold more than other breeds, and love a warm cuddle in winter and some good indoor exercise and games to warm them up.
They are robust cats, though, in spite of the issue of temperature. They are muscular, and highly intelligent too. They are always inquisitive, and love exploring their surroundings, doors and out.
Varieties
---
All self colors, and coat patterns.
Breed Details
---
Status: Rare
Place of Origin: Russia
Rough date of Origin: 1980s
Hair length: Shorthair
Activity Level: Medium
Vocalness: High
Child friendly: Good with children
Intelligence:
Playfullness: Playfull
Grooming Requirements: Once a week
Weight: 3.5 - 7.0kg
Size: Small
House Cat or Outdoor Cat: Outdoor Cat
Pet Compatibility:
Social Needs:
Donskoy - Don Sphynx Cat Pictures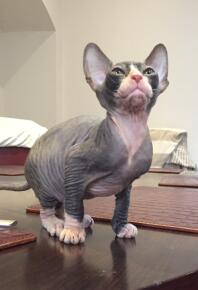 Latest Reviews For Donskoy - Don Sphynx Cat
---
There are not yet any reviews for this breed. Click
here
to write one.