Japanese Bobtail Cats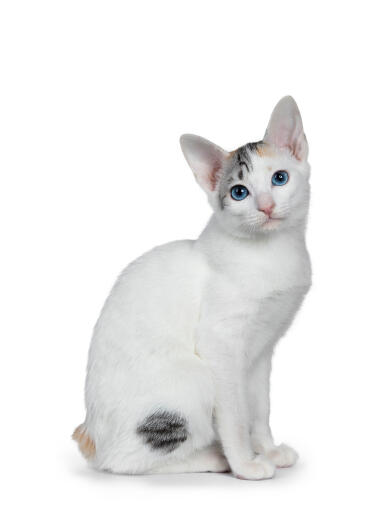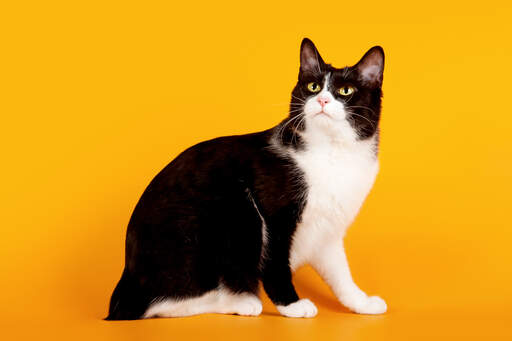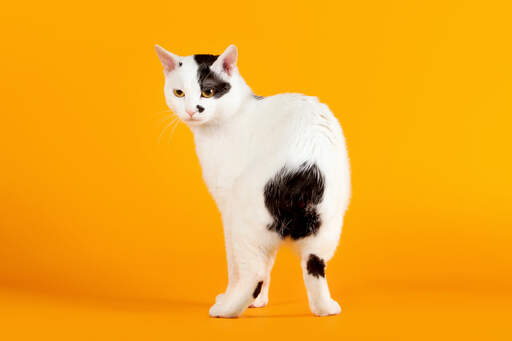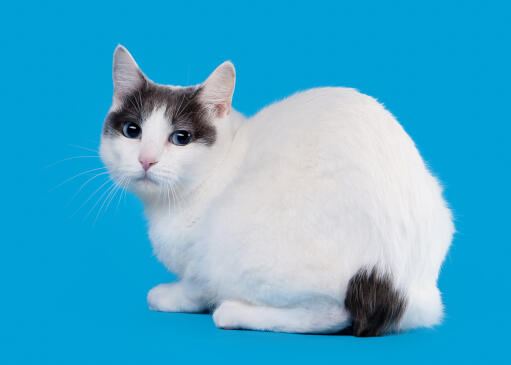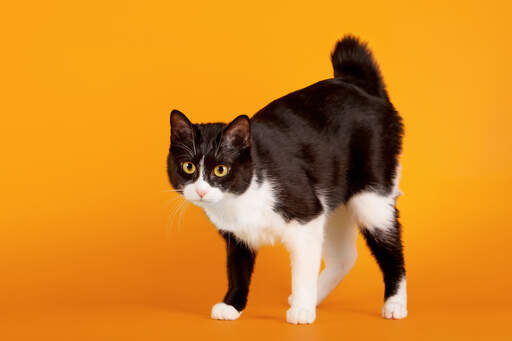 History
---
Japanese Bobtail cats, both long- and short-haired varieties, have been described and depicted in Japanese historical writings and artwork for 1,000 years or more. One 15th century painting shows two longhaired bobtails with their coats parted down their backs and a feathery pom-pom for the tail.
The Japanese Bobtail reached the USA in 1968 when breeder Judy Crawford, after a visit to Japan, sent some specimens to another breeder, Elizabeth Freret. Judy brought more of the cats with her to the US, and worked with Elizabeth Freret with the aim of getting the Japanese Bobtail breed recognition.
In spite of the long pedigree of shorthaired and longhaired Japanese Bobtails, the TICA didn't recognize both types at the same time. The shorthaired Japanese Bobtail managed first, achieving recognition for competition in June 1979, with the longhaired finally getting the official stamp of approval in March 1991.
Behaviour
---
Japanese Bobtails are lively, playful and intelligent cats. They love exploring their surroundings and will certainly get up to mischief if they don't get enough attention and distraction from you. This makes them suitable for an owner with a bit of cat experience and plenty of time to play. They are always up for a game of chase, hunt, climb and jump, and sometimes it seems their energy is limitless!
Varieties
---
Short- and Long-haired varieties.
Breed Details
---
Status: Rare
Place of Origin: Japan
Rough date of Origin: 17th Century
Hair length: Shorthair
Activity Level: High
Vocalness: Medium
Child friendly: Good with children
Intelligence:
Playfullness: Playfull
Grooming Requirements: Less than once per week
Weight: 2.5 - 4.0kg
Size: Medium
House Cat or Outdoor Cat: House Cat
Pet Compatibility:
Social Needs:
Japanese Bobtail Pictures
Latest Reviews For Japanese Bobtail
---
There are not yet any reviews for this breed. Click
here
to write one.