Siamese - Tortie Pointed Cats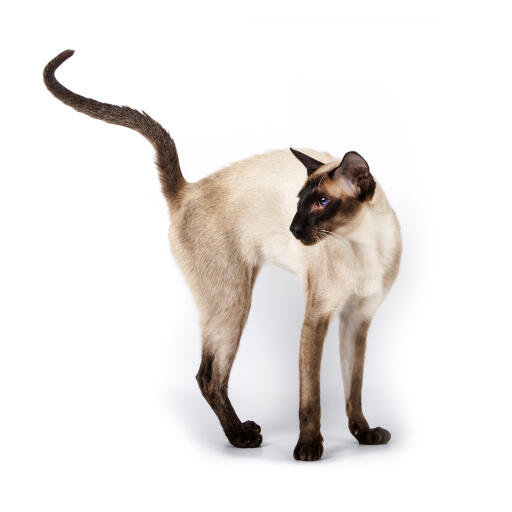 Breed Rating (1 Reviews)
| | |
| --- | --- |
| Appearance | |
| Friendliness | |
| Hardiness | |
| Garden | |
History
You can read the history of the Siamese cat here. The Tortie pointed variation was the first Siamese color variation to be granted official status, in the UK in the late 1960s. It was a random genetic mutation that gave the points their mottled look, with red, cream, and apricot colours.
Behaviour
You can read about Siamese cat behavior here.
Varieties
Tortie point colors including blue, chocolate, lilac, seal, caramel, cinnamon and fawn.
Breed Details
Status: Common
Place of Origin: UK
Rough date of Origin: 1960s
Hair length: Shorthair
Activity Level: High
Vocalness: High
Child friendly: Good with children
Intelligence:
Playfullness: Playfull
Grooming Requirements: Less than once per week
Weight: 2.5 - 5.5kg
Size: Medium
House Cat or Outdoor Cat: House Cat
Pet Compatibility:
Social Needs:
Related Products
Siamese - Tortie Pointed Pictures
Latest Reviews For Siamese - Tortie Pointed (1 of 1)
---