Basset Griffon Vendeen (Petit) Dogs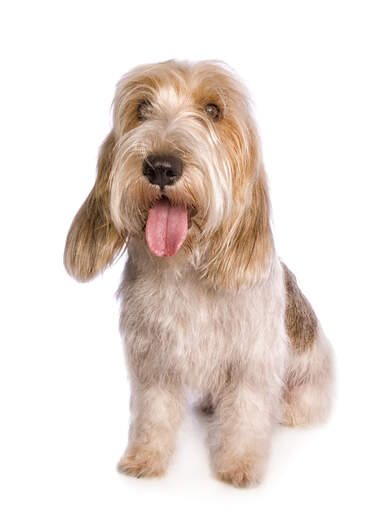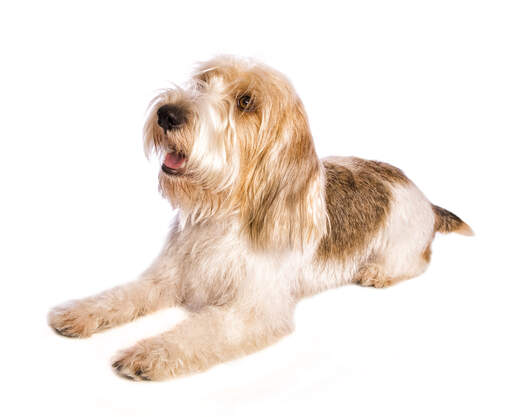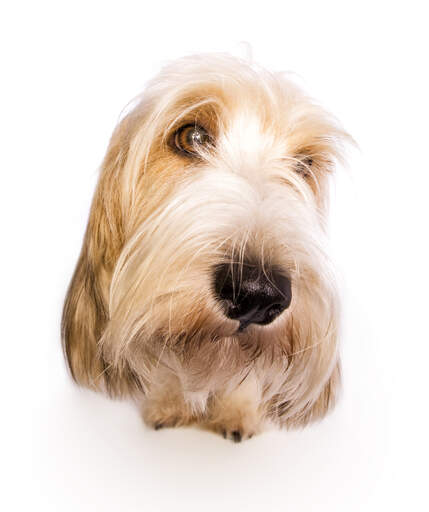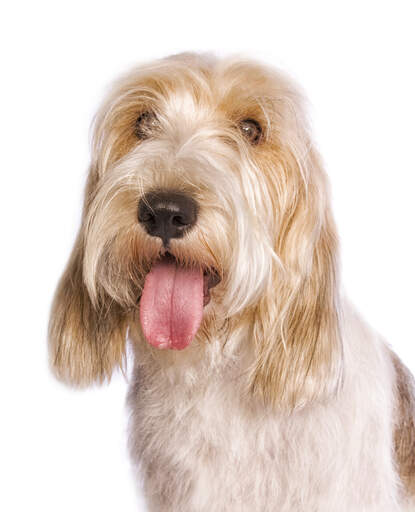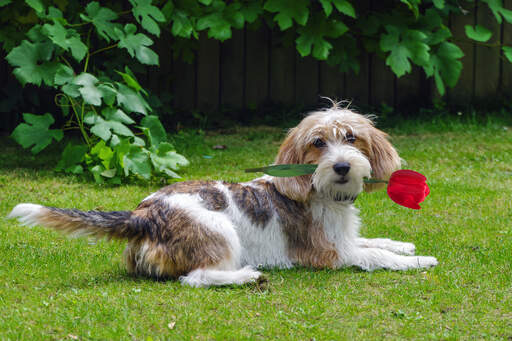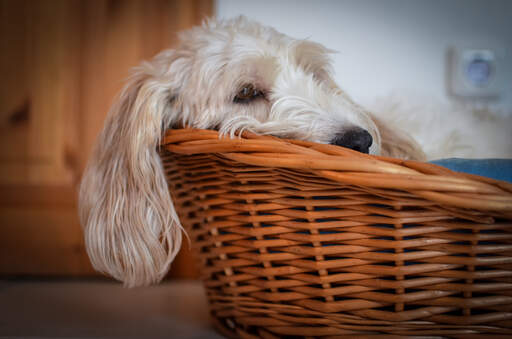 History
---
The Petit Basset Griffon Vendeen breed was developed in the Vendée region of France. Its role was as a hunting hound, to track hares in the brier-filled landscape of the Vendée. This is why it was bred to have short legs. It is known in the US as PBGV, or Petit, and in the UK as 'Roughie'. Like the Grande Basset Griffon Vendeen, it was developed initially from the Grand Griffon.
Behaviour
---
PBGVs love to 'sing'. Well, that's what their owners call it, although neighbors might have a different word! They will 'join in' with human singing, and have even been reported as waking up to howl along with a favorite song on the radio!
Temperament
---
Petit Basset Griffon Vendeens are lively and great company. The fact that they are known as the 'happy breed' speaks volumes! They are great with kids, and love human company in general. They will be quick to alert you of any guests and will also need to run around checking out every corner of any room they enter. These are friendly dogs who certainly have a lot more bark than bite and will be quick to lick the hands of anyone who will pay them attention. That said they are attention seekers and will dislike being ignored which could make them bored and prone to dig up your garden.
PBVGs are stubborn, which makes them difficult to train (like all the Basset family). But with consistency, calm and plenty of treats, they will eventually learn what you want them to do. Training needs to be based on short games, and food/treat-based tasks. Being extroverted, human-loving, and happy, PBGVs make great therapy dogs for the elderly, and for people with learning differences.
Health Problems
---
Petit Basset Griffon Vendeens are a little in-bred, and therefore prone to genetic problems including aseptic meningitis (inflammation of the brain), luxating patella (dislocation of the kneecap), canine hip dysplasia (CHD), elbow dysplasia, hypothyroidism, allergies, digestive problems, and heart disease.
Breed Details
---
Status: Common
Weight: 25 - 40 lb
Height: 12.5 - 15.5"
Rare: No
Coat: Medium
Grooming Requirements: More than once per week
Town or Country: Either
Minimum Home Size: Small House
Minimum Garden Size: Small to Medium Garden
Breed Type: Hound
Size: Medium
Energy Level: High
Exercise Required: Up to 1 hour
Basset Griffon Vendeen (Petit) Pictures
Latest Reviews For Basset Griffon Vendeen (Petit)
---
There are not yet any reviews for this breed. Click
here
to write one.