Norfolk Terrier Dogs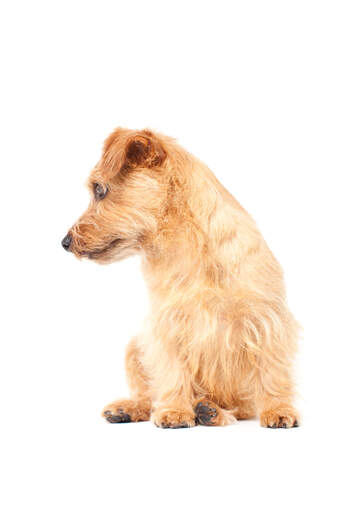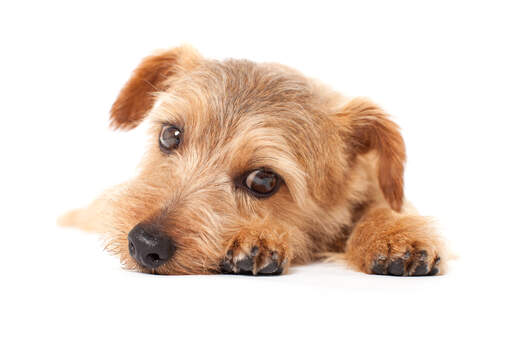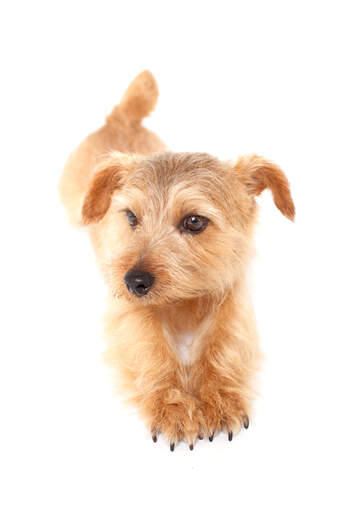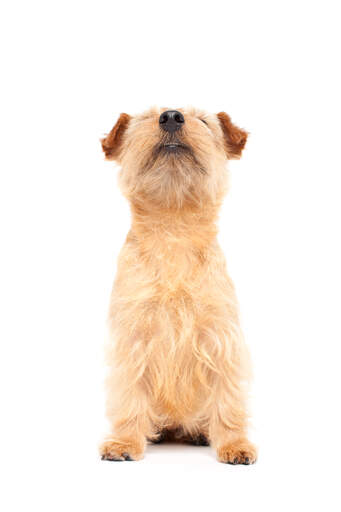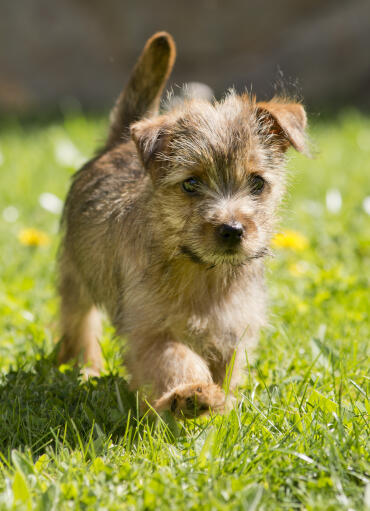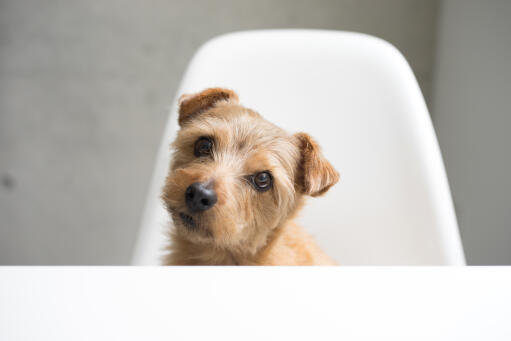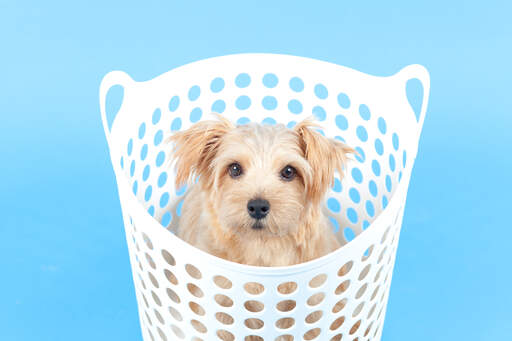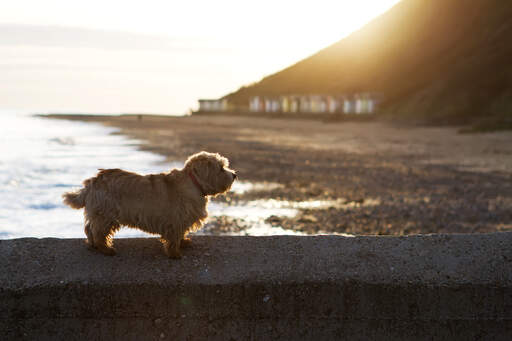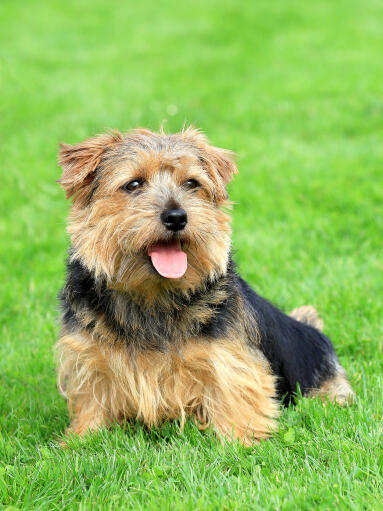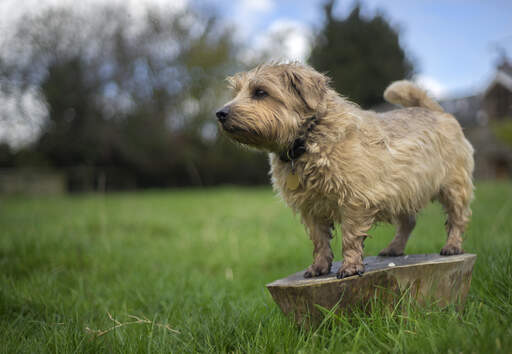 History
---
The Norfolk Terrier hails from England where they were first bred sometime around the 1800's. They were used to catch rats, mice and vermin in general. It is believed that they are a cross breed between Border, Cairn and Irish Terriers. The breed has a friendly nature which helped it gain popularity. The Norfolk Terrier has droopy ears whereas the Norwich Terrier has upright ears. They were classed as the same breed up until 1964.
Behaviour
---
Norfolk Terriers are happy, playful and active little dogs. They love being around people and are always up for some fun and adventure. They love to explore their surroundings and investigate any noise that they hear. In general they are fine with both children and strangers, but will bark when someone is at the door. As with many other breeds, they like to be around people and don't take well to being left alone for long periods of time. They can be stubborn at times so you may need to be a little firmer with them. They were bred to catch vermin and cannot be trusted around any small, furry pets.
They can be a little harder to train, time and patience will be needed. Recall can be a bit problematic as they have the classic Terrier stubbornness. It is best if they are walked in a safe area or on a lead. They can be very active for such a small dog and will need a fair amount of exercise each day. Digging can be a problem so you may want to invest in a sand-pit. Barking can get excessive so the quiet command is another thing you'll want to teach them early on. Keep training sessions short but fun. With the right approach they'll soon pick up new commands and tricks. Earthdog trials and obedience are one way to keep their quick minds active. Regular walks will be needed. They are loyal and kind dogs who won't fail in making you happy.
Their overcoat is dense and wiry and will be in need of brushing a few times per week. Stripping every 3-4 months or so is also a good idea.
Temperament
---
Norfolk Terriers have a sociable and stubborn by nature. They are inquisitive and will want to explore everything, indoors and out. They need one long walk a day. More socially accepting than many terrier breeds, they rub along well with cats and other dogs, although they will hunt and kill rodents as if that was what they were put on Earth for. A terrier, after all, is a terrier!
Health Problems
---
Healthwise, Canine Hip Dysplasia can sometimes occur, but in general Norfolk Terriers are a healthy breed. There are occasional cases of elbow dysplasia, luxating patella (dislocation of the knee cap), allergies, cataracts, heart disease, and intervertebral disc disease (pressure on spinal cord that can cause paralysis).
Breed Details
---
Status: Common
Life Expectancy: 8 - 17 years
Weight: 5 - 5.4 kg
Height: 9 - 10"
Rare: No
Coat: Medium
Grooming Requirements: More than once per week
Town or Country: Either
Minimum Home Size: Flat
Minimum Garden Size: Small to Medium Garden
Breed Type: Pest Control Dog
Size: Small
Energy Level: High
Exercise Required: Up to 1 hour
Latest Reviews For Norfolk Terrier
---
There are not yet any reviews for this breed. Click
here
to write one.