German Short Haired Pointer Dogs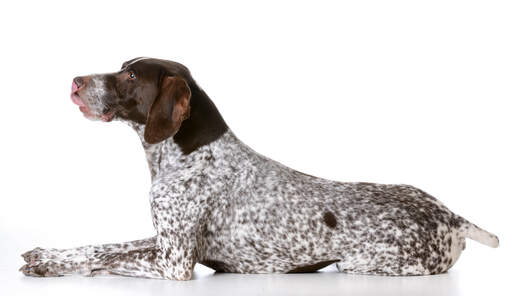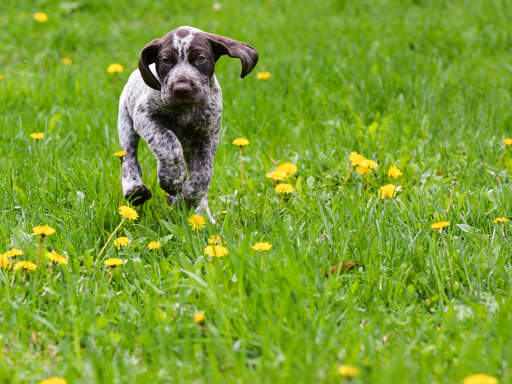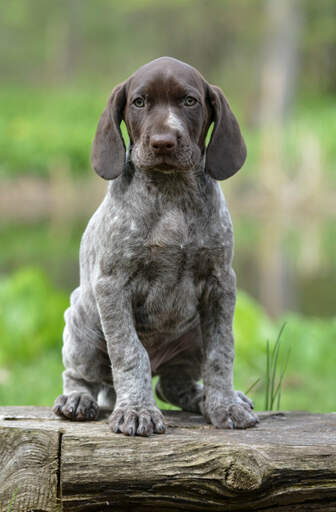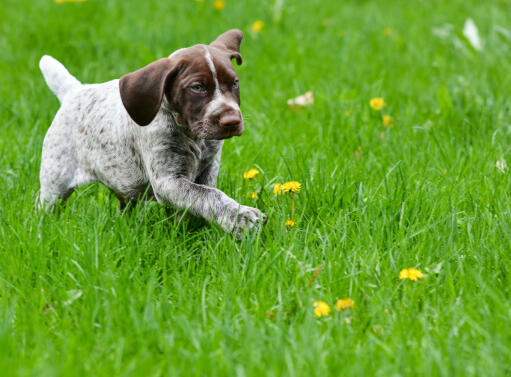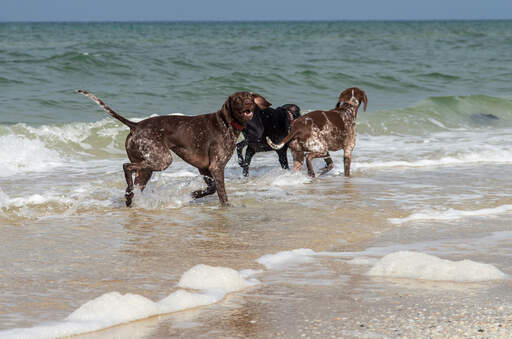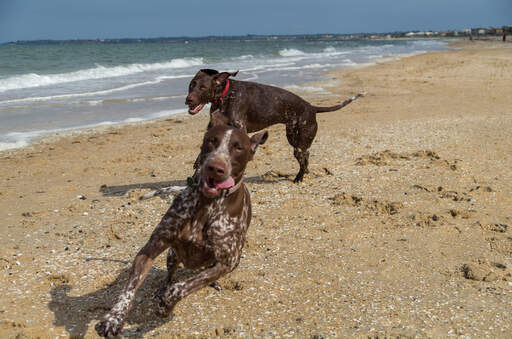 History
This dog is thought to be descended from the German Bird Dog, which was related to the Old Spanish Pointer, a breed that arrtved in Germany in the 17th century. English Pointers were included in the mix at some point, along with a breed known as the Arkwright Pointer. The modern form of the dog was settling down around 1870, and it was officially recognized by the American Kennel Club in 1930.
Temperament
German Shorthaired Pointers are a kind and adaptable breed. They're ideal companions and will fit right into a family setting. They are usually friendly with everyone they meet. Early socialization will help produce a fully rounded and respectful dog. Exercise is very important for these dogs and they will get frustrated if left indoors for too long.
Health Problems
German Shorthaired Pointers may be prone to canine hip dysplasia (CHD), elbow dysplasia, blood clotting disease, heart disease, cancer, hypothyroidism, bloat, allergies and eye diseases.
Breed Details
Status: Common
Life Expectancy: 12 - 14 years
Weight: 45 - 70 pounds
Rare: No
Coat: Short
Grooming Requirements: Once a week
Town or Country: Country
Minimum Home Size: Large House
Minimum Garden Size: Large Garden
Breed Type: Gun Dog
Size: Large
Energy Level: High
Exercise Required: Over 2 hours
Related Products
German Short Haired Pointer Pictures
Latest Reviews For German Short Haired Pointer
There are not yet any reviews for this breed. Click here to write one.