German Pinscher Dogs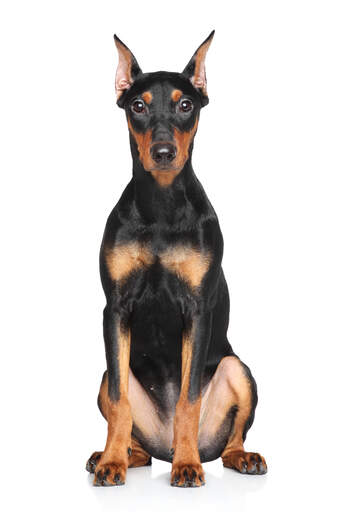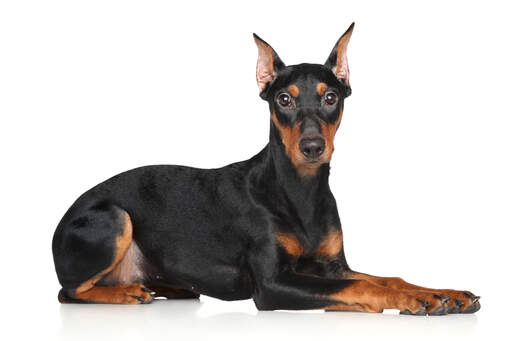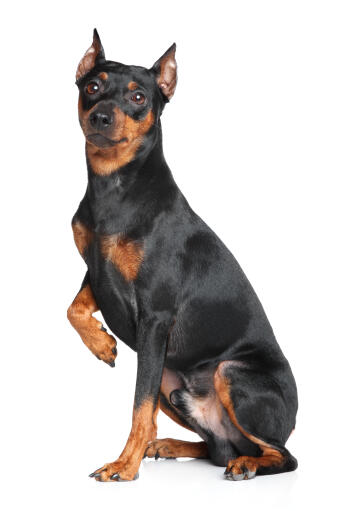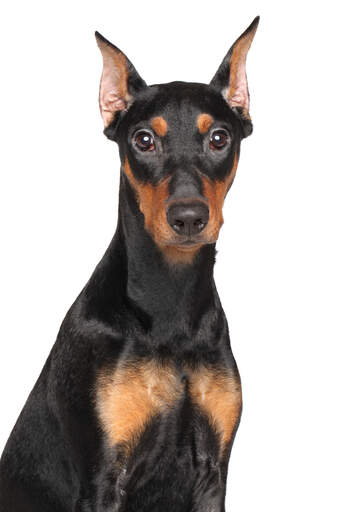 History
---
This breed has been around since at least 1780. The German Pinscher as we know it today dates from around 1836, when it became a very popular pet in Germany. This was largely on account of its skill at hunting rats. They killed these, and other "vermin", by pure instinct, as such behavior: they required no training to do so. .
Temperament
---
German Pinschers have a brave and companionable temperament. They may not be too friendly with strangers due to their natural instinct to protect their family. This breed needs regular and consistent training regime from a young age, these are very confident dogs and you'll have to gain their respect and show them who's "boss" or they'll consider you inferior.
This breed makes a good guard dog due to the fact that it barks at the arrival of visitors.
Health Problems
---
German Pinschers are prone to canine hip dysplasia (CHD), elbow dysplasia, cataracts, heart disease, blood clotting disease and thyroid disease.
Breed Details
---
Status: Common
Life Expectancy: 12 - 14 years
Weight: 30 - 44 pounds
Rare: No
Coat: Short
Grooming Requirements: Once a week
Town or Country: Either
Minimum Home Size: Small House
Minimum Garden Size: Small to Medium Garden
Breed Type: Working Dog
Size: Medium
Energy Level: High
Exercise Required: Up to 1 hour
Latest Reviews For German Pinscher
---
There are not yet any reviews for this breed. Click
here
to write one.