Greyhound Dogs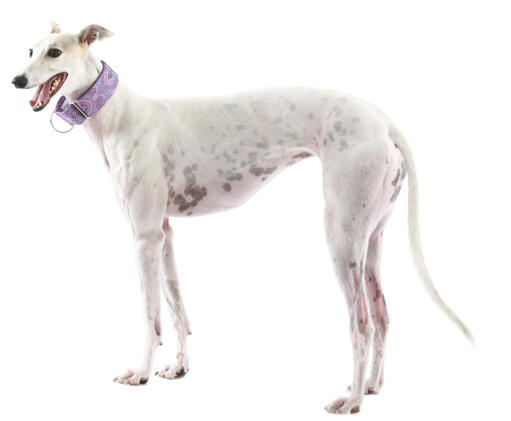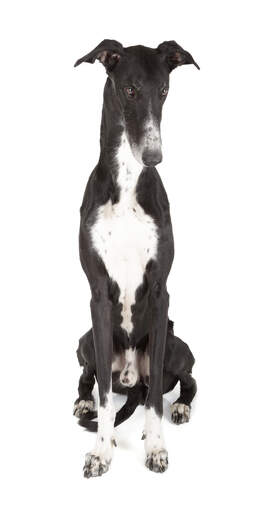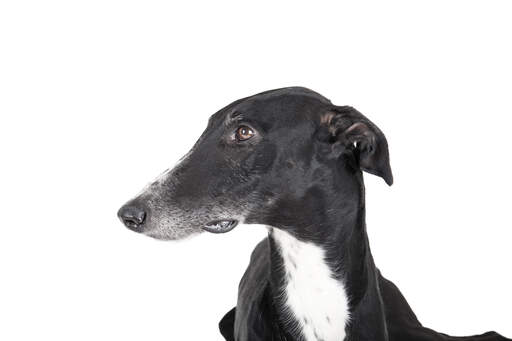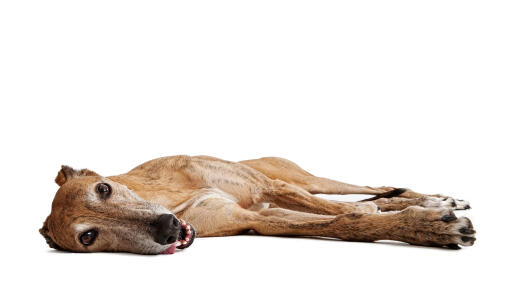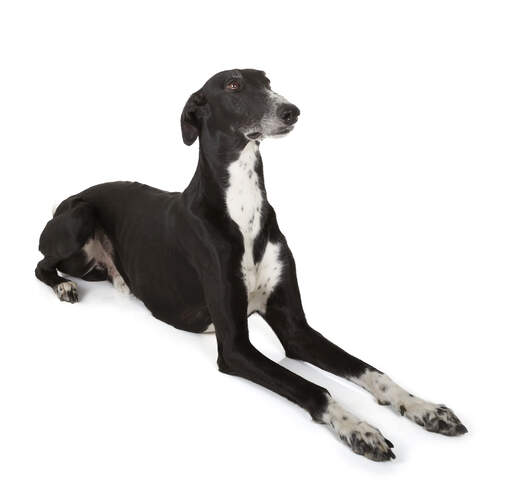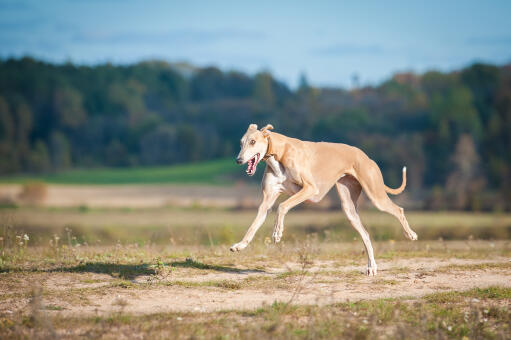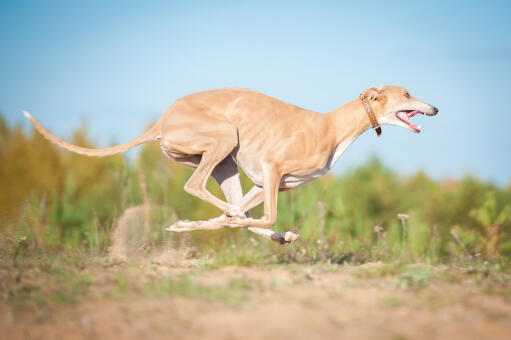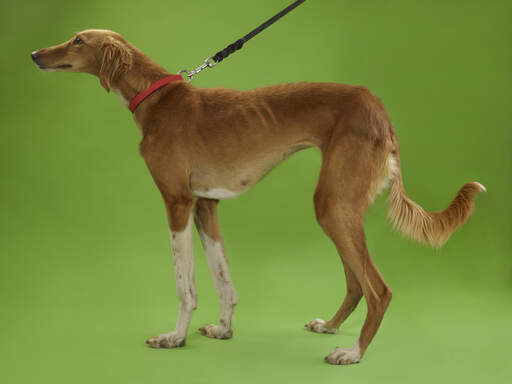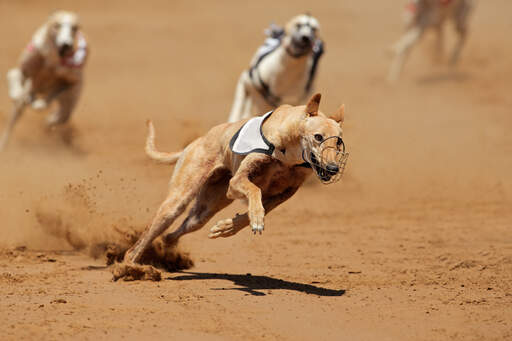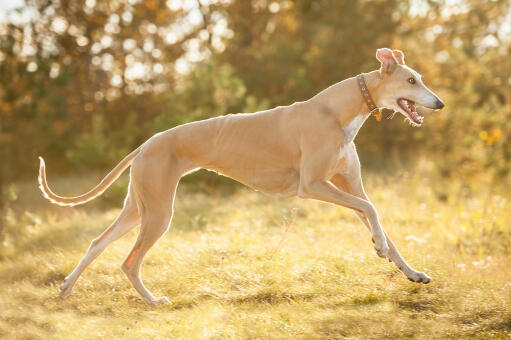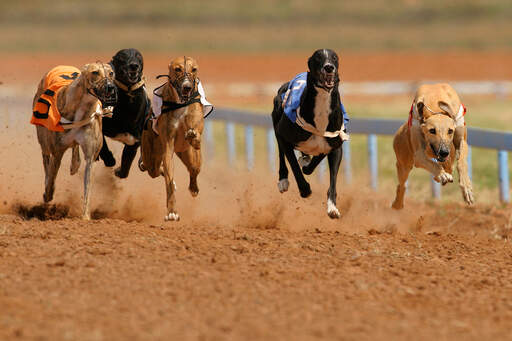 Breed Rating (4 Reviews)
| | |
| --- | --- |
| Appearance | |
| Friendliness | |
| Hardiness | |
| Garden | |
History
---
An old European breed, they are a sighthound originally bred for spotting and coursing game. Thanks to their slim build, long legs and flexible spine, the Greyhound can reach speeds of up to 43 mph over a short distance. They were originally mainly kept by nobility and it wasn't until the 1920's that Greyhound racing became popular in Britain and America. In such races the dogs would chase after a mock hare attached to the track. Bets were placed on whoever the better thought would win. Unofficial records suggest that greyhounds are as fast as the Cheetah when it comes to the hundred yard sprint.
Behaviour
---
Greyhounds are calm and relaxed dogs. Whilst they can reach very high speeds, it is important to bear in mind that these are sprinters and not marathon runners. They'll often be much more content curled up on top of your bed than on a long walk. They make for good pets as they seem to get along well with children and any other household pets. Due to them being sighthounds, they do have a tendency to chase after small animals they may spot whilst out and about. They are however perfectly happy to walk on lead, ann will enjoy a run in a closed off area.
Greyhounds are intelligent but sensitive dogs. They do respond to training but can also be stubborn, so things such as recall training may not be very effective if prey is involved. They are a loyal and docile pet who adore sleep, usually on your couch or bed. They are very sociable and won't like being left alone for long amounts of time. They aren't very vocal and don't have a tendency to bark unless they are playing with other dogs. This breed has very little body fat and is rather susceptible to the cold, in harsher winters a jacket or coat may be needed. They rarely suffer from any major illnesses and their coat requires minimal grooming.
Greyhounds lack body fat and have very thin skin - very useful for running like a Cheetah, but not very good for protecting them from the cold. They need to wear dog jackets during cold and wet spells. Their coats need minimal grooming (meaning you don't have to keep taking that jacket on and off through the winter!).
Temperament
---
Greyhounds are calm and graceful animals, and respectful and relaxed around the home. They love finding a soft, warm place to take a nap, a chilled temperament that's blown away once you get them off leash outside. In open areas the Greyhound's speed is simply amazing. They love to sprint and will chase small animals, with every chance of catching even the fastest of them.
This breed is very chilled, making it good with other dogs, although Greyhounds' size and nervous disposition means they can accidentally knock over children or anyone not too firm on their feet.
Health Problems
---
Greyhounds may be prone to bone cancer, bloat, epilepsy and blood clotting diseases.
Breed Details
---
Status: Common
Life Expectancy: 10 - 15 years
Weight: 60 - 88 pounds
Height: 26 - 29"
Rare: No
Coat: Short
Grooming Requirements: Once a week
Town or Country: Country
Minimum Home Size: Large House
Minimum Garden Size: Small to Medium Garden
Breed Type: Hound
Size: Large
Energy Level: Medium
Exercise Required: Up to 1 hour
Greyhound Pictures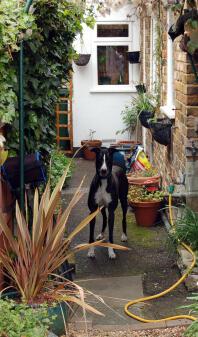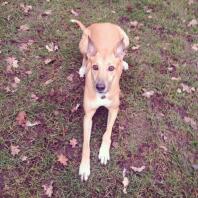 Latest Reviews For Greyhound (4 of 4)
---
---