Jack Russell Terrier Dogs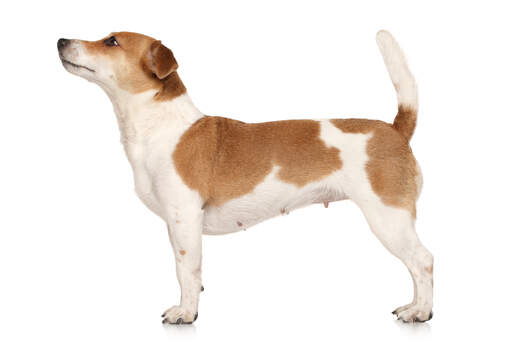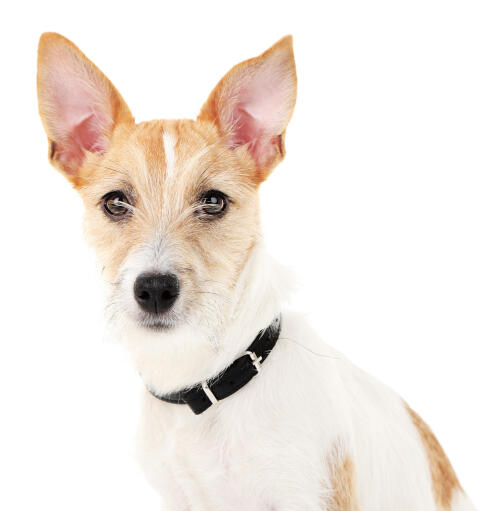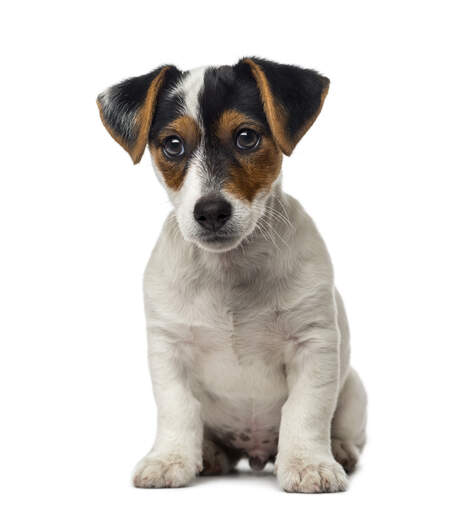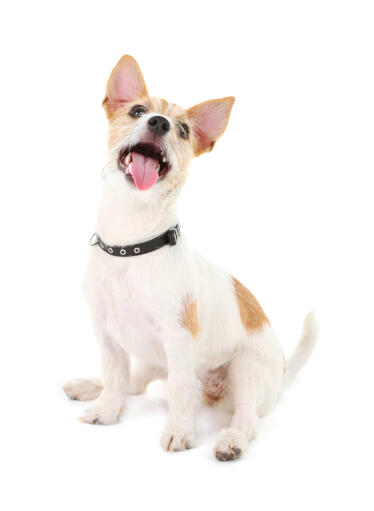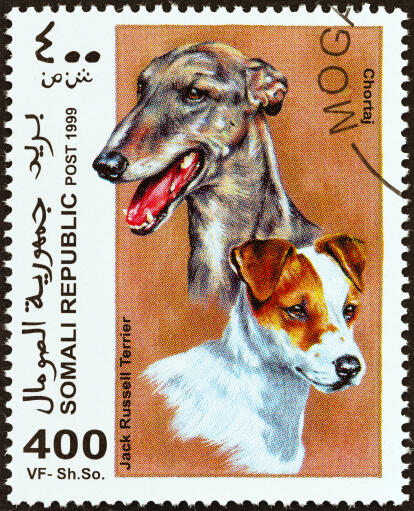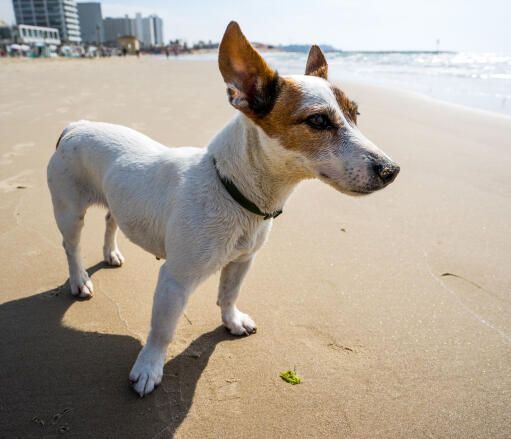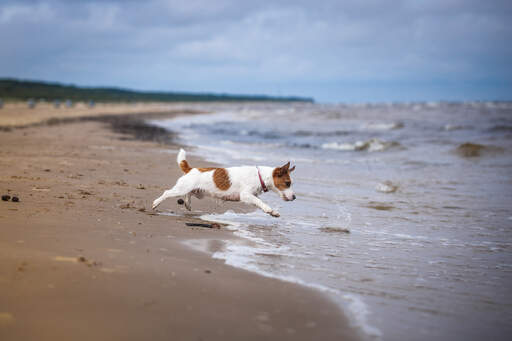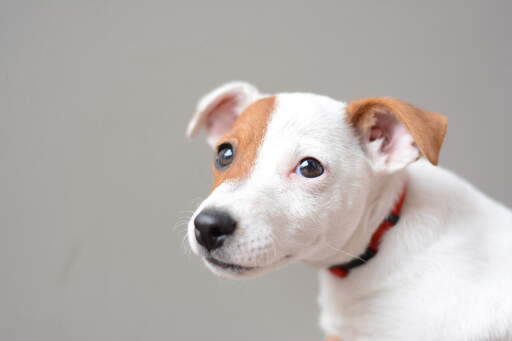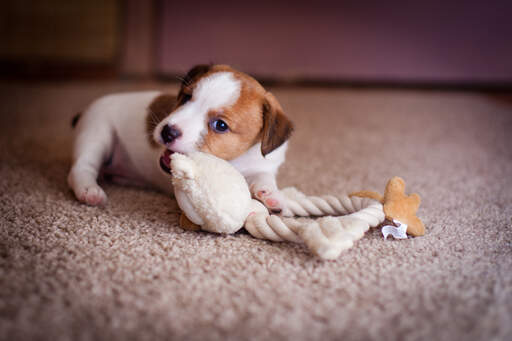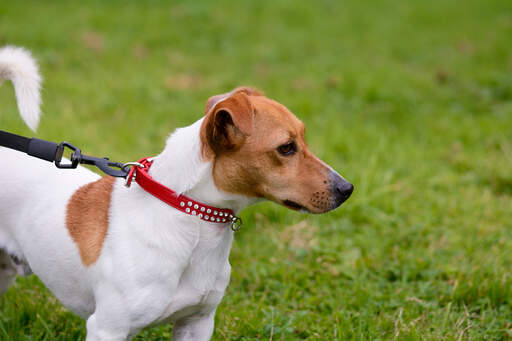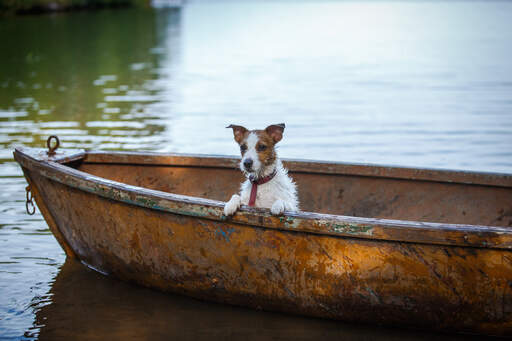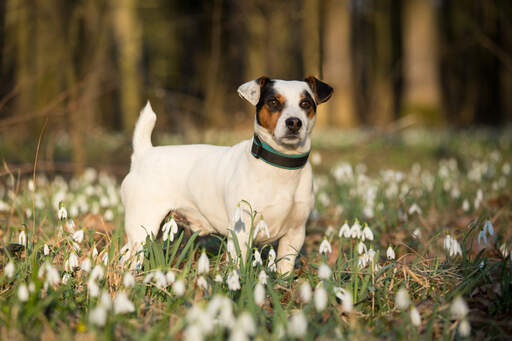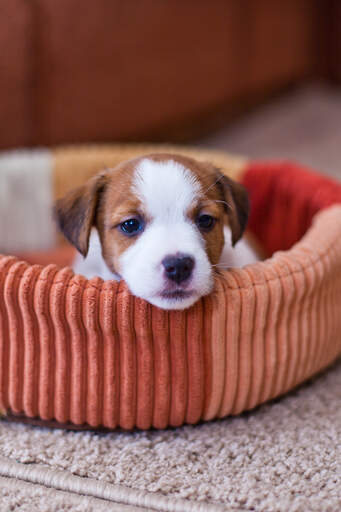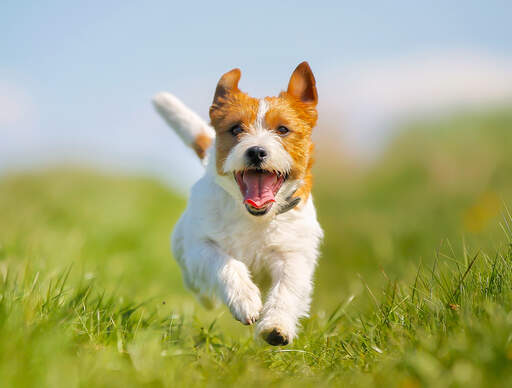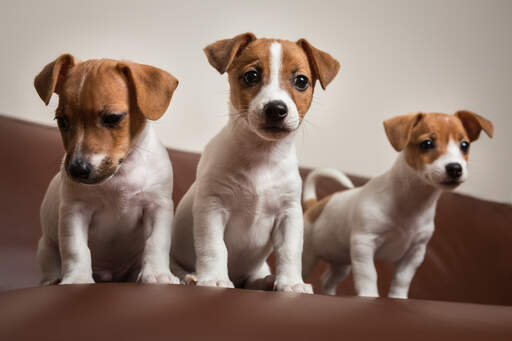 Breed Rating (2 Reviews)
| | |
| --- | --- |
| Appearance | |
| Friendliness | |
| Hardiness | |
| Garden | |
History
---
Jack Russell Terriers were first bred in England sometime in the 1800's. They started life as a cross breed from the now extinct White Terrier. These dogs were originally used in fox hunting as they were able to locate, dig out and hold a fox until the hunter arrived. As time went on they became relied upon as excellent rat catchers. Despite being small, these dogs have a tenacious attitude and a formidable chase instinct. There are two distinct types; smooth and rough coated.
Behaviour
---
Jack Russells are fun. They are feisty, energetic dogs which are absolutely full of character. Originally being bred for work, these dogs like to stay active. You could take them on a 2 hour walk and once you get back home they'll have a quick nap and be ready to go again. This being said, they are devoted to their owner and will love cuddling up next to you. They can be mischievous, often going down holes or escaping under fences despite their owner's effort to call them back. Training needs to be firm, these are smart dogs who will use their intelligence against you if you aren't firm enough.
This breed has a natural instinct to hunt so, unless you are 100% confident in their recall abilities, it may be best to walk them on a leash or in a secured area. They have very active minds and are seemingly always sniffing something out, usually with their tails wagging. Training will never be fully finished and should continue throughout their entire lives. These dogs like to play, games such as fetch, hide and seek, agility classes and frisbee will all work well. They also enjoy digging so providing them with a place to do this, such as a sand-pit, is a good idea.
They make good companions and fit right into a family. They are fine with children, as long as the child respects the dog's boundaries. They also get along well with other dogs in the house. As is the case with many small dogs, the Jack Russell is seemingly fearless and will seldom back down if challenged by another dog. They don't seem to realize their size and may get snappy with even much larger dogs. They will chase pet rodents and cats unless brought up together with them.
These are hardy little dogs with few health problems and a long lifespan. The rough-coated variant will need brushing a few times per week, smooth-coated ones not so much, though a weekly brush won't do any harm. They seem to be quite fond of fox, racoon and deer poop, and once they find it they usually treat themselves to a quick roll in it.
Temperament
---
Mischievous and playful best describe this breed's temperament. They have a high prey drive and will automatically try to hunt and catch all types of pest. This does mean that they can't really be kept with smaller pets and cats as they will most likely see them as prey.
Fearless dogs who have huge pride and won't back down from a fight. Early socialisation is crucial unless you want a scrappy little thug of a dog. They make great companions and just thrive on your attention. Always up for a game or walk, Jack Russell is certainly no couch potato.
Health Problems
---
Jack Russell Terriers can be prone to canine hip dysplasia (CHD), elbow dysplasia, luxating patella (dislocation of the knee cap), lens luxation (lens detachment in eye ball), and progressive retinal atrophy (PRA: degeneration of the retina that can lead to blindness).
Breed Details
---
Status: Common
Life Expectancy: 13 - 16 years
Weight: 14 - 18 lbs
Height: 10 - 15"
Rare: No
Coat: Short
Grooming Requirements: Once a week
Town or Country: Either
Minimum Home Size: Small House
Minimum Garden Size: Small to Medium Garden
Breed Type: Pest Control Dog
Size: Small
Energy Level: High
Exercise Required: Up to 1 hour
Jack Russell Terrier Pictures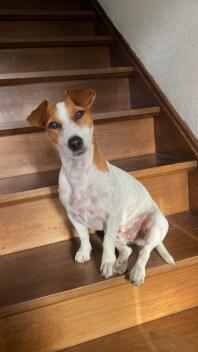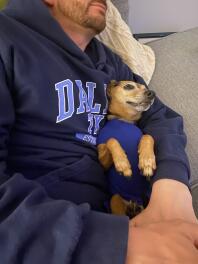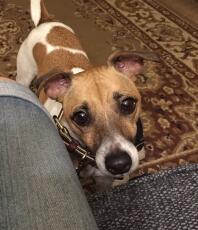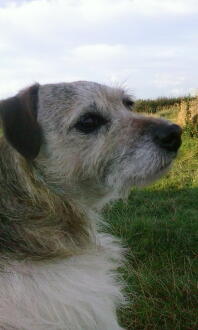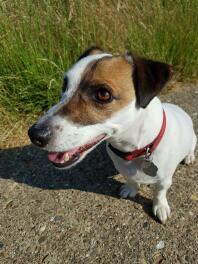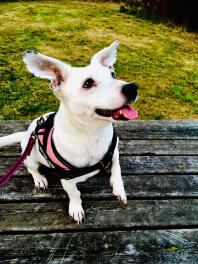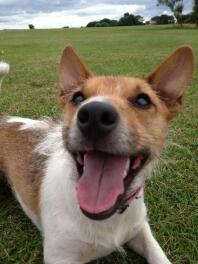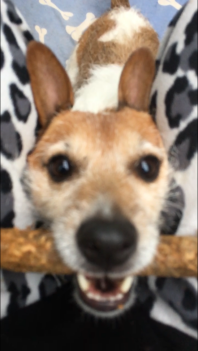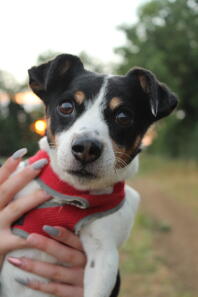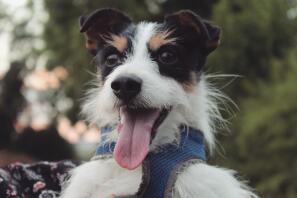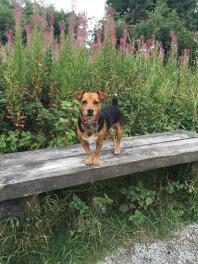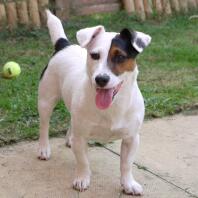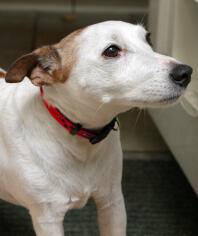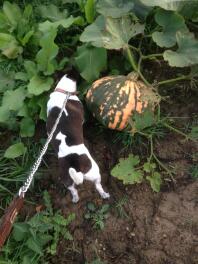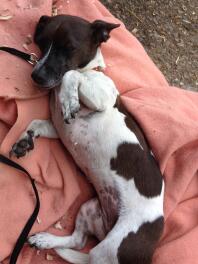 Latest Reviews For Jack Russell Terrier (2 of 2)
---
---